The Takeaway: Public Radio Stations Worry Shows (and Audiences) Getting Too Old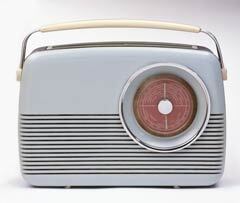 At public radio stations across the country, the biggest draws are decades-old shows like "A Prairie Home Companion" (started in 1974), "Fresh Air" (1987) and "This American Life" (1995). This has some producers trying to "youthanize" NPR, if you will, with new programs designed to attract younger listeners. But could these appeals seriously change the tone of U.S. public radio?
Eric Nuzum, the 45-year-old vice president of programming at NPR, told the New York Times that young audiences want lighter, more humorous content and intellectual shows that aren't tied to the news. Hence "TED Radio Hour," based on the TED talks conference series popular with 20- and 30-somethings; "Cabinet of Wonders," an edited version of a "music, literature and comedy variety show" at New York's City Winery; and "Kings County," which WNYC's chief content officer calls "an old-style variety show set for a new audience with a Brooklyn state of mind."
Of nearly 350 nationally distributed public radio programs, however, "half of all national listening is done to 17 shows," said Nuzum. That means that the new shows face an uphill battle for audiences and airtime.
If they succeed, however, NPR risks alienating some longtime listeners. One new show, "Ask Me Another," is testing particularly well with younger audiences--but "the dividing line is right around 45 years old," said Nuzum.

People under 45, they love it. People over 45 have much more of a mixed reaction: The puzzles are not hard enough, the staff is trying too hard, or they don't get the humor."
Monday Quick Hits:
Quarter of Americans have no emergency savings. A survey from Bankrate.com found half of Americans have insufficient savings to cover six months of lost wages, and a quarter have no emergency savings at all. Yep, that leaves only about a quarter of Americans with adequate emergency savings. Those that did were more likely to be adults over 65, among whom almost 40 percent had at least six months worth of emergency savings (but 15 percent had none).
Photo: Doring Kindersley/Getty Images