The Takeaway: Senate Passes Veteran's Jobs Package; MacArthur Fellow Fights Elder Abuse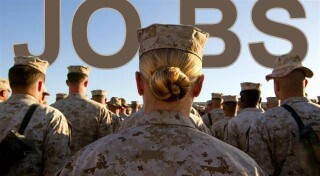 Measure Aims to Aid Unemployed Veterans: What better way for Congress to honor Veteran's Day this year than by passing a portion of President Obama's jobs plan aimed at helping unemployed veterans get hired? Though the President's overall jobs plan has been languishing in a divided Congress, the veteran's jobs package-including a provision to give companies tax credits for hiring unemployed military veterans and a job-training program for vets-passed the Senate yesterday 94-1. President Obama said in a statement:

Today, Republicans and Democrats in the Senate did the right thing and passed tax credits that will encourage businesses to hire America's veterans. Tomorrow, our nation will commemorate Veterans Day and honor the service and the sacrifice of all who have worn the uniform of the United States of America. No veteran who fought for our nation should have to fight for a job when they come home, and I urge the House to pass these tax credits as well so I can sign them into law.

If the package passes in the House-which its expected to do-companies could get a $5,600 tax credit for each veteran they hire who had been unemployed for at least six month; they would get a $9,600 credit for hiring an unemployed veteran with service-related disabilities.
See Also: 7 Scams That Target Military Veterans >> 
Fighting Elder Abuse: USA Today has a nice profile of Marie-Therese Connolly, 54, who directs a nonprofit dedicated to elder abuse issues called Life Long Justice. In September, Connolly was awarded a MacArthur Foundation grant to further her elder advocacy work; the Foundation said she is "a leading voice to prevent the suffering of older adults and ensure that elder abuse becomes a priority on the national agenda."

"The fact that a respected entity like the MacArthur Foundation decided this is an issue worth investing in is a real game-changer," Connolly told USA Today. "I can't think of another issue that affects more people in this country where less is being done. Programs for child abuse and domestic violence are decades ahead."

Connolly conceived of and helped draft the Elder Justice Act, federal legislation addressing elder abuse that was passed as part of the health care reform law in 2010 but awaits funding.
Friday Quick Hits:

Photo: VeteransNewsNow.com