The Takeaway: 'Smokin' Joe Frazier Dies; Seniors Cited At Occupy Chicago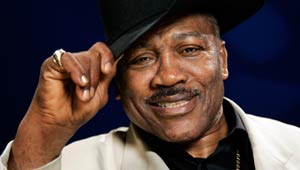 Remembering 'Smokin' Joe: He was the first to defeat Muhammad Ali in the ring. But legendary boxer 'Smokin' Joe Frazier lost his battle with liver cancer Monday night. He was 67.

I will always remember Joe with respect and admiration," Ali said in a statement. "My sympathy goes out to his family and loved ones."

Ali and Frazier were longtime rivals. Frazier, who won the 1970s heavyweight title, first took Ali at Madison Square Garden in 1971, in what was deemed the ' Fight of the Century.' The men fought a total of four times, including the intense 1975 ' Thrilla in Manila' fight, where Ali emerged as the victor after 15 rounds.

Frazier-who finished his career with 32 wins (27 knockouts), four losses and one draw-spent most of his years in retirement working with kids at a Philadelphia boxing gym he owned.

Seniors Cited At Occupy Chicago: Older adults took to the streets yesterday in Chicago in defense of Medicare, Medicaid and Social Security. After the group blocked an intersection in the city's financial district, 43 protesters-including one centenarian-were issued citations. Judy Moses, an older demonstrator who received a citation, said:

When I was younger, I never did protests. I was a silent majority. Now, I'm ready to make noise."

Before the traffic-stopping demonstration, about 1,500 people turned out for the rally to protect Medicare, Medicaid and Social Security benefits at Chicago's Federal Plaza, according to the Huffington Post.

Tuesday Quick Hits:

Photo: Jeff Christensen/AP