The Takeaway: Weekend Edition (Updated)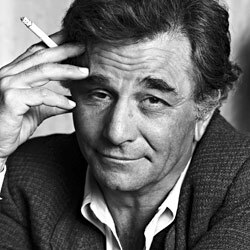 Update: New York legalizes same-sex marriage in late Friday vote. Newly-married New Yorkers will see their lives change significantly - legally and financially. But for those older couples who don't live in the six states recognizing gay marriage, planning is still essential.

P.M. Notes: Peter Falk, right, dies at 83. TV's Lt. Columbo, who reportedly suffered from dementia, died Thursday at his home in Beverly Hills.
From the Los Angeles Times: "Falk's on-screen combination of toughness and gentleness prompted Hollywood columnist Hedda Hopper to label the native New Yorker 'another James Cagney or John Garfield - a man to replace irreplaceables.' "
Big Pharma sees big wins Thursday: In two separate decisions the Supreme Court ruled that " generic drug makers cannot be sued by injured patients in most cases and that drug manufacturers have a 1st Amendment right to buy private prescription records to use for marketing purposes." About 75 percent of written prescriptions are for generics. More on prescription drugs and supplements. ... Doctors should step up screening efforts as many older people are less likely to spot their own skin cancer, a small study shows.
... Back on: After House GOP leader Eric Cantor pulled out of budget talks with the White House Thursday, President Obama Friday announced plans to meet with key lawmakers next week. What Washington's 2011 fiscal wars mean to you. ... The air you breathe: A new study links spikes in air pollution to an uptick in hospital admissions for heart attacks. And older people are especially vulnerable. ... Casey Dowd from "The Boomer" column over at FoxBusiness laments the divorce rate: "My wife and I will celebrate our 37th wedding anniversary this month and we are still best friends. But that isn't the norm nowadays. What's going on here?" Pepper Schwartz has an idea.
... Second day read. OK, there is really no "what it means for you" angle here. No news you can use, just good old-fashioned storytelling. This look at James (Whitey) Bulger's life as a fugitive-cum-aging recluse is perfect weekend reading.
What you may have missed this week:
"I don't need this job but I love it." The news of Jack McKeon, 80, being named interim manager of the Florida Marlins should serve as a boost to "older people" everywhere. ... Are potatoes making you fat? The go-to starch for many Americans, can add pounds over time, a new Harvard study reveals. Candy Sagon breaks it down.
... Will the new cigarette labels stop you from smoking? The federal government unveiled nine graphic images that appear on all cigarette packs and ads as part of a powerful new warning strategy. ... Why are more men opting for cosmetic surgery? Men had 1.2 million cosmetic procedures last year, up 2 percent from 2009, according to the American Society of Plastic Surgeons. What would you do to look younger?
... Dukes v. Wal-Mart: In a decision issued on June 20, the Court ruled 5-4 that the lawsuit against Wal-Mart cannot go forward as a class action. ... Another workplace bias complaint: "The New York City Police Department in late 2009 began enforcing a ban on hearing aids, forcing older officers who had them to retire and instructing younger officers to stop wearing them at work."... Social Security cost-of-living allowance is coming: But the increase is expected to be modest. ... The U.S. Department of Housing and Urban Development is offering emergency funding for people struggling to pay their mortgage. ... Cancer deaths down but disparities still exist. ... The overall cancer death rate declined between 1990 and 2007, according to the latest statistics by the American Cancer Society.
Bruce Springsteen on the death of Clarence Clemons: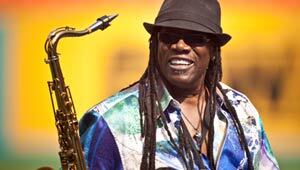 Clarence lived a wonderful life. He carried within him a love of people that made them love him. He created a wondrous and extended family. He loved the saxophone, loved our fans and gave everything he had every night he stepped on stage. His loss is immeasurable and we are honored and thankful to have known him and had the opportunity to stand beside him for nearly forty years. He was my great friend, my partner, and with Clarence at my side, my band and I were able to tell a story far deeper than those simply contained in our music. His life, his memory, and his love will live on in that story and in our band.
See "In the News" for more on current events, entertainment and how it all relates to you.
(Peter Falk: Getty Images; Jack McKeon: Marc Serota; Clarence Clemons: Ronald C. Modra/Getty Images)