The Takeaway: Weekend Edition
In case you missed this yesterday: AARP CEO Barry Rand released a statement Thursday in response to a report in the Washington Post that the White House was open to making cuts in programs such as Social Security and Medicare to reach an agreement with Republicans before the August 2 deadline to raise the nation's debt ceiling. More ... Is America getting fatter? Yes, according to a new state-by-state study. In the last year, the percentage of obese adults increased in 16 states. Not one state saw a decrease, says a joint report from Trust for America's Health and the Robert Wood Johnson Foundation. ...
We'd be remiss if we didn't mention the passing of football legend John Mackey. The former Baltimore Colts tight end, 69, died Wednesday after struggling with dementia for 10 years. After witnessing the difficulty Mackey and his wife encountered paying for medical costs associated with his illness, the NFL created the 88 Plan. Named for Mackey's jersey number, the plan provides up to $88,000 a year for nursing home care (outpatients get $50,000 per year) for retired players battling dementia or Alzheimer's disease.
What you may have missed this week
Recession role reversal? A new Pew study reveals that men are faring better at job hunting in today's market than women. Five years ago, men were losing their jobs at a faster rate than women- and had a harder time finding work. ... Memory loss in "the stroke belt." A new study links high blood pressure, diabetes and other stroke-related conditions to cognitive decline among people who live in certain southern states. The nationwide study focused on 24,000 people ages 45 and older. ... Colorectal cancer screenings make a difference. A decrease in deaths among people between the ages of 50 to 75 can be directly linked to the rise in screenings, according to the Centers for Disease Control. ... Back pain? Don't discount that massage, experts say. In a study of 401 people, researchers found that weekly massage treatments provided greater pain relief than other methods - including exercise and acupuncture. ... Long-awaited good news. Starting July 1, people with pre-existing conditions will see a reduction in their health insurance premiums. The price cuts - between 2 and 40 percent, depending on the state - are part of a federally run program (in 23 states and the District of Columbia) created under the new health care law. Patients in the other 27 states that have opted to run their own PCIPs may not see a reduction in rates.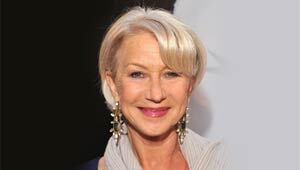 The Helen Mirren Effect? The 65-year-old actress recently poo-pooed her title of Hottest Woman Over 50, but as Web searches and trending terms reveal ("Helen Mirren bikini," anyone?), many think she is. And according to new research Mirren's style choices, as well as those of other prominent older women, are credited for giving women over 50 the confidence to try "younger" styles.
See "In the News" for more on current events, entertainment and how it all relates to you.
(Mackey: NFL Photos/AP; Mirren: WireImage/Getty Images)