This Week in Boomer History: Kasparov vs. Deep Blue ... Nightly Newscast ... Peanuts RIP
By Steve Mencher , February 09, 2014 02:00 AM
Notable events from our shared experience
On Feb. 10, 1989, Ron Brown becomes the first African American to head a major U.S. political party. Later named U.S. secretary of commerce - also the first African American to hold that post - Brown dies in a 1996 plane crash in Croatia.
What's the opposite of a love letter? On Valentine's Day 1989, Ayatollah Ruhollah Khomeini issues a "fatwa" encouraging Muslims to kill author Salman Rushdie for blasphemy in his novel The Satanic Verses.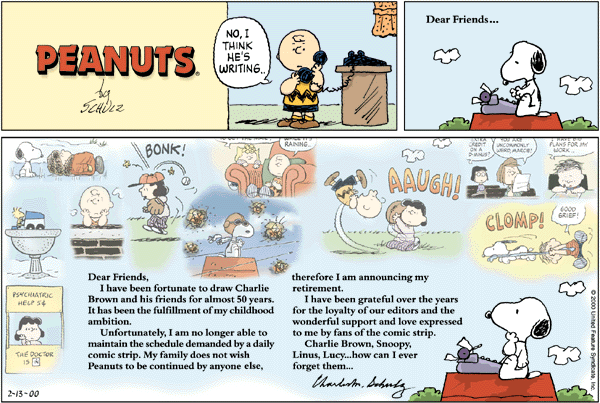 Charles Schulz, the creator of Peanuts, dies Feb. 12, 2000. The next day, Lucy pulls the football away from a charging Charlie Brown one last time.
Born Feb. 15, 1954, Matt Groening will cite Charles Schulz as a major inspiration in creating Bart Simpson and family.
President Bill Clinton is determined to nominate the first female U.S. attorney general, but two choices fail after revelations that they hired illegal aliens to care for their children sets off Nannygate. Clinton submits the name of Janet Reno on Feb. 11, 1993; she is sworn in May 12.
In the first game of a six-game match, supercomputer Deep Blue defeats world chess champion Garry Kasparov on Feb. 10, 1996. Kasparov goes on to win the match and the $400,000 purse, but Deep Blue triumphs in a 1997 rematch (below).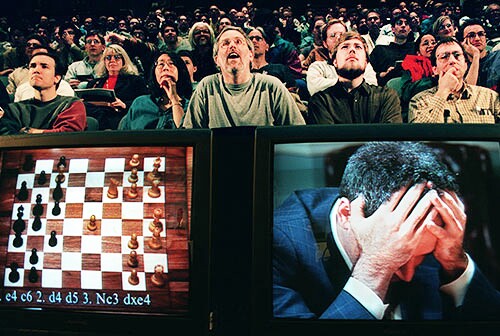 NBC-TV airs its first nightly newscast, a 10-minute compilation called Camel Newsreel Theatre, on Feb. 16, 1948. By 1969, 85 percent of American TV households tune into nightly network newscasts.
Let us read This Week in Boomer History to you:
[soundcloud url="https://api.soundcloud.com/tracks/133568386" params="color=26de80&auto_play=false&hide_related=false&show_artwork=true" width="100%" height="166" iframe="true" /]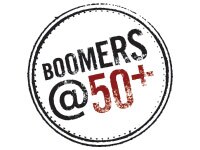 Visit Boomers, the Generation That Changed the World from AARP.
Visit and contribute to our Boomer Tumblr.
Credits: Ron Brown: Dept. of Commerce via Wikipedia; Peanuts via WikiMedia; Chess: Stan Honda/AFP/Getty Images
>> Sign up for the AARP Leisure Newsletter
Also of Interest

See the AARP home page for deals, savings tips, trivia and more
>> Sign up for the AARP Leisure Newsletter