This Week in Boomer History: Rumble in the Jungle ... 'Car Talk'
By Steve Mencher, October 26, 2014 02:00 AM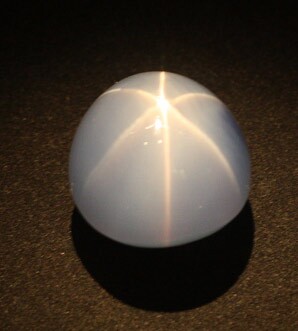 Notable events from our shared experience

In a daring heist, thieves steal 24 valuable gems — including the golf ball-size sapphire Star of India — from the American Museum of Natural History in New York on Oct. 29, 1964. Authorities quickly arrest the burglars, including the colorful Jack " Murf the Surf" Murphy. Ultimately, 10 of the stones are recovered, and three, including the Star of India, are among AMNH's most popular exhibits today .

After 10 years on the air in Boston, Cambridge, Mass., garage owners Tom and Ray Magliozzi premiere the NPR show Car Talk on Oct. 31, 1987. As " Click and Clack, the Tappet Brothers," they solve listeners ' automotive problems weekly with a mix of expertise, comedy and outrageous puns for 35 years.

>> 10 Essential Boomer Movies

Oct. 29, 1969, is celebrated by many as the birthday of the Internet. To connect two computers remotely for the first time, UCLA graduate student Charley Kline and professor Leonard Kleinrock instruct their computer to log in to a computer at Stanford University. They send the letters "L" and "O" before the connection crashes.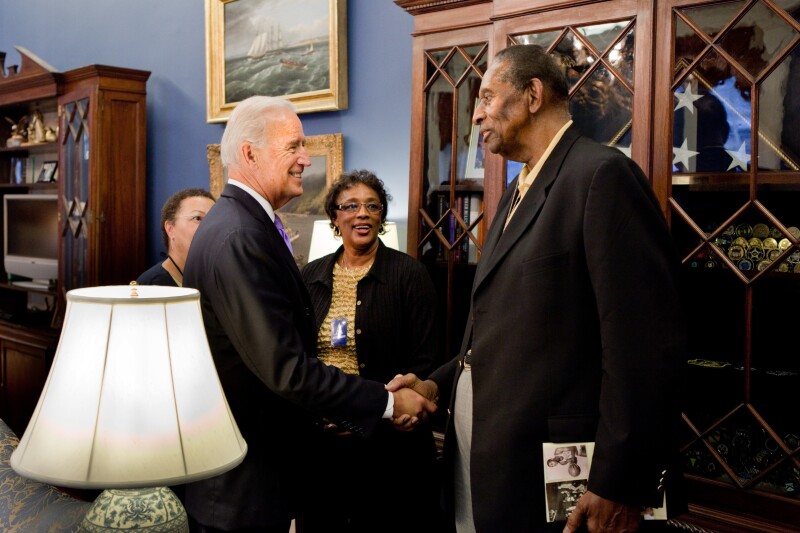 Earl Lloyd on Oct. 31, 1950, becomes the first African American to play in the NBA. His debut season is cut short after seven games when he 's drafted into the Army and sent to Korea.

Guitarist Duane Allman, 24, rides his motorcycle into the side of a flatbed truck in Macon, Ga., on Oct. 29, 1971, and dies. The Allman Brothers Band he founded with his brother, Gregg, continues in various configurations on and off through 2014.

Blasting off aboard the space shuttle Discovery on Oct. 29, 1998, John Glenn, 77, becomes the oldest person to go into space.

Muhammad Ali knocks George Foreman to the canvas at the end of the eighth round and wins the prizefight known as " The Rumble in the Jungle" in Kinshasa, Zaire, on Oct. 30, 1974. With the victory, Ali, 32, regains the title of world heavyweight champion.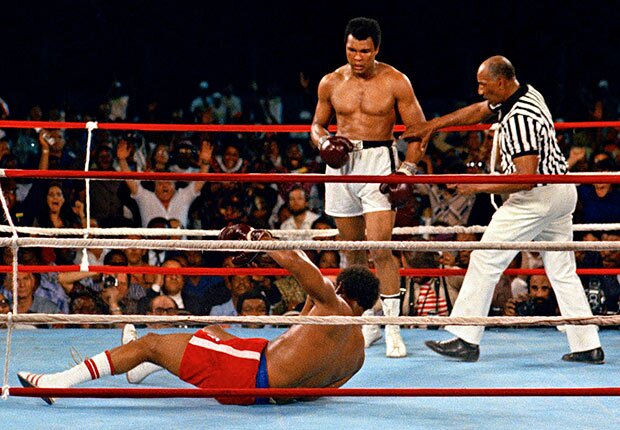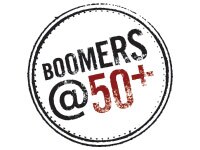 Visit Boomers, the Generation That Changed the World from AARP.

Visit and contribute to our Boomer Tumblr.



Let us read This Week in Boomer History to you:

[soundcloud url="https://api.soundcloud.com/tracks/173668735" params="color=00aabb&auto_play=false&hide_related=false&show_comments=true&show_user=true&show_reposts=false" width="100%" height="166" iframe="true" /]

Photos — Star of India: Flickr/Katie Munoz; VP Joe Biden and Earl Lloyd: White House photo by David Lienemann; Ali-Foreman fight: AP

Audio — Test Drive: Zapac via ccMixter; Ali vs. Foreman: YouTube;

Also of Interest

See the AARP home page for deals, savings tips, trivia and more.