True Confession: Billy Bob Thornton Wears Girls' Jeans
By Kotei Kotey , July 25, 2014 02:45 PM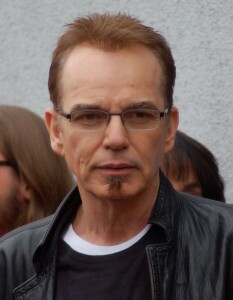 Billy Bob Thornton is known for many things: his roles in movies like Armageddon and Monster's Ball, his highly publicized marriage and subsequent divorce to actress Angelina Jolie, his recent portrayal as Lorne Malvo in the television series " Fargo," and his singing.
But following a recent interview on " Oprah's Master Class," Thornton may be known for something entirely different.
He wears girls' jeans.
"I'll go to Old Navy and get girls jeans 'cause I'm kind of bony, and they fit me better," he said in the interview.
And what about his nicer threads?
"Most of my good clothes, I swipe them from the movie sets ..."
Thornton says he dislikes excess and doesn't spend a lot of money on things.
Here's the clip from "Oprah's Master Class" where Thornton explains his sartorial preferences. (Plus you'll get to see a photo of him in those girlie jeans.)
Photo: Angela George via Wikipedia
Also of Interest

See the AARP home page for deals, savings tips, trivia and more