U.S. Bank Ordered to Refund $48 Million to Customers
By Eileen Ambrose , September 25, 2014 01:17 PM
U.S. Bank is the latest institution to come under fire from the Consumer Financial Protection Bureau for charging consumers for credit-monitoring services that they never received.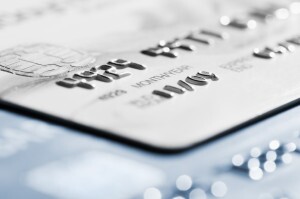 The CFPB announced today that it ordered the Minnesota-based bank to refund about $48 million to more than 420,000 customers. The bank also must pay penalties totaling $9 million to the CFPB and the Office of the Comptroller of the Currency.
According to regulators, for several years some consumers paid for credit monitoring that was never done. Fees for the service sometimes caused customers to exceed their credit limits, triggering more fees. And people were also mistakenly left with the impression that their credit was being monitored for fraud.
>> Top Seasonal Scams to Avoid
In a statement, U.S. Bank says the errors occurred when customers purchased credit-monitoring and identity-theft products from a third-party vendor, Affinion, and its subsidiary.
"As soon as we became aware of the issues with Affinion, we took swift action to protect our customers, and ultimately discontinued our relationship with Affinion, approximately two years ago," the statement said. "We will be compensating customers who did not receive full services from Affinion and providing our apology."
In the past two years the CFPB has ordered other major institutions that sold credit card add-on products — Capital One, Discover, American Express, JPMorgan Chase and Bank of America — to return millions of dollars to customers. According to the bureau, in some cases, clients never received the service, were enrolled without their consent or were misled about the products' benefits.
>> Get discounts on financial services with your AARP Member Advantages.
With today's announcement, the CFPB has ordered a total of $1.48 billion in relief for consumers burned by these add-on services.
These cases are a reminder that you should think carefully before signing up for credit monitoring and other credit-fraud protection services, especially when you can do the job yourself for little or no money.
Photo: AnthiaCumming/istockphoto
Also of Interest

See the AARP home page for deals, savings tips, trivia and more.