We're Back With AARPLive!
By Ian Cunningham , February 18, 2013 09:34 AM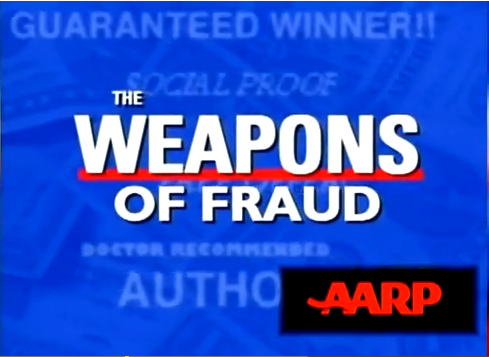 It's a new year and a brand new season of AARP LiVE on RFD-TV. Don't miss the next edition coming up Thursday, February 21, at 9 p.m. CT, 10 p.m. ET, and learn how you can protect yourself from scammers, con artists and identity theft. Get caregiving tips from our family expert, Amy Goyer. And, find out what AARP has been up to in your community.
Joining RFD-TV host Mark Oppold on-set are AARP State Directors Sarah Jennings from South Dakota and Sean Voskuhl from Oklahoma. Washington State Director Doug Shadel, author of "Outsmarting the Scam Artists: How to Protect Yourself From the Most Clever Cons" will also be on hand to talk about his book and offer advice, along with AARP Tennessee volunteer and fraud fighter Fred Fields.
Viewers are invited to join the conversation by calling 877-731-6733, posting a comment on www.facebook.com/AARPLive, or sending a  tweet to@AARPLive.
Watch the show on RFD-TV Thursday, February 21, at 10 p.m. ET, 9 p.m. CT, 8 p.m. Mountain, 7 p.m. Pacific on RFD-TV, streaming at www.aarp.org/rfd or on Facebook at www.facebook.com/AARPLive. Channel locator at http://www.rfdtv.com/findrfdtv/.