Why I Hope Tom Watson Will Do It Again
By Bill Hogan, September 26, 2013 04:10 PM
If you love golf as dearly as I do, you surely remember Tom Watson, at the tender age of 59, coming within a whisper of winning the British Open in 2009. Playing masterfully over four days at Turnberry's Ailsa Course in Ayshire, Scotland, Watson would have tied the record with a sixth Open victory but for a bogey on the last hole of regulation play. Instead, he lost to Stewart Cink in a four-hole playoff.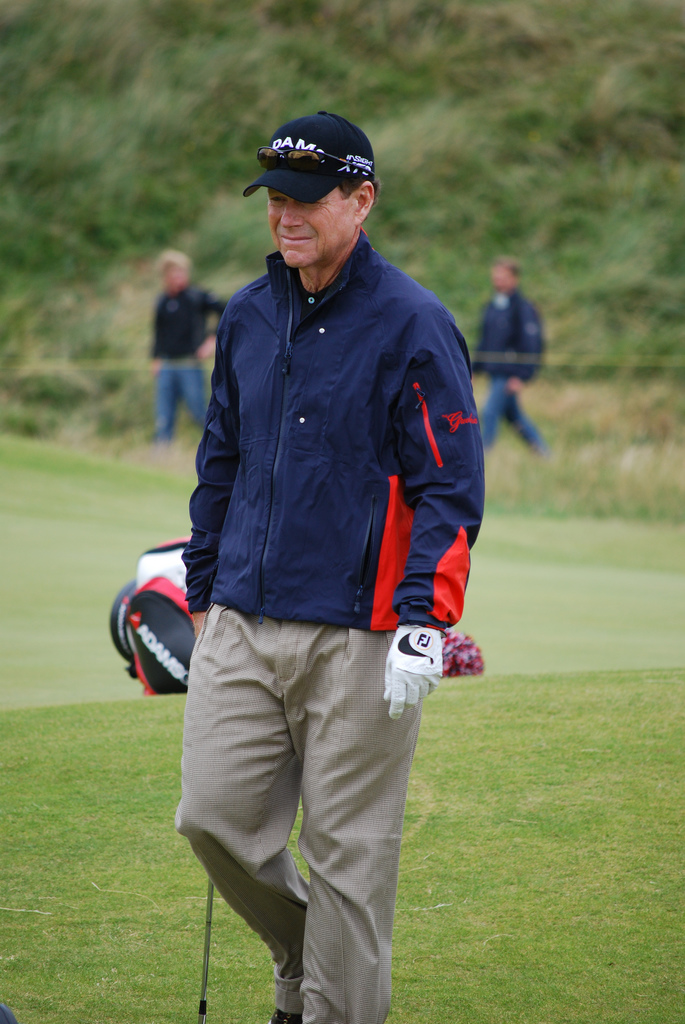 "It would have been a hell of a story, wouldn't it?" he said afterward. And when a reporter later asked him for a good headline, Watson suggested: "The old fogy almost did it."

Watson stands today as the last man to captain a U.S. Ryder Cup team to victory on foreign soil - in 1993. That's why it's supremely sweet that he will again lead the U.S. team, this time at Gleneagles Golf Course in Perthshire, Scotland, in 2014.

Watson will go into next year's bienennial American-European competition, at 65, as the U.S. team's oldest captain ever - eight years older than Sam Snead, another legend, was in 1969.

But sadly, ageism has hit the ageless sport, with professional golfer Ian Poulter, an Englishman, suggesting that Watson is just too old for the job.

See Related: She's Got Game - at 85
"In many ways Paul [McGinley, the captain of the European Ryder Cup team] will know his players better than Tom will know his, if for no other reason than he is a lot younger and so much closer to them in terms of playing," Poulter told reporters. "That may prove a big advantage. ... Tom, because of his age, will inevitably be slightly more detached from his team. He won't have played as much with the current crop of players."

When the age issue came up at a press conference, Watson once again proved to be a class act, calling the suggestion that he's too old for the job "a bit unfair."

"[A]ge is not an issue at all," Watson said. "If I were a player on my team, looking at me, I would say: 'He has that experience.'"

Lanny Wadkins, who was on the '93 team that Watson led to victory, put it in a plainer perspective. "He doesn't go out there to have fun," Wadkins said. "He goes out there to kick butt and get the job done."

As for Poulter, there's a chance he may not even make the European team. "He has to prove to me he is on his game and mentally and physically ready," McGinley recently said.

I, for one, would like to see Poulter make it. His butt could use a little kicking, and I know just the man to do it.








Photo: Ian Tillbrook via Wikimedia





Also of Interest:

See the AARP home page for deals, savings tips, trivia and more