Why So Many 50-Plus Actors Got Emmy Nods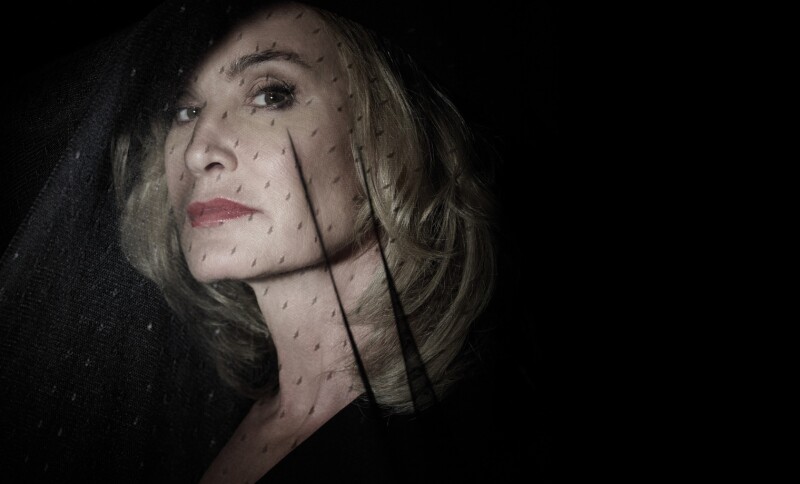 More than 40 actors who are 50 and older are among the anointed ones nominated for Emmys this year. With the 66th Annual Prime Time Emmy Awards coming Monday, Aug. 25, here are five reasons so many veterans got nominations.
1. Oscar-winning movie actors have moved to TV. Jessica Lange, Jon Voight, Ellen Burstyn. It will look like a 1970s' Academy Awards ceremony, not the 2014 Emmys, when they and others of their era trip down the red carpet Monday night. Those movie stars, with nods for American Horror Story: Coven, Ray Donovan and Flowers in the Attic, respectively, are among a migration of A-list talent of all ages moving to the small screen.
>> 20 Older Celeb Couples Still Crazy for Each Other
"The movie world has changed drastically, particularly in the last five or six years," Billy Bob Thornton explained at a TV critics gathering earlier this year. Thornton, a lead actor nominee for FX's Fargo, is among those who believe: "For actors who want to do good dramatic work, with dark humor and drama, you have to do it on television."
2. The number of outlets that offer challenging acting work is increasing. Netflix made Emmy history last year when House of Cards, a political drama starring Kevin Spacey and Robin Wright, earned nine nominations. This year Netflix broke more records with 31 nominations (including 13 for House of Cards and 12 for Orange Is the New Black). Starz is a player this year with 11 nominations for The White Queen and Dancing on the Edge, while the Independent Film Channel is in the game with eight nods for Portlandia and Spoils of Babylon. Next year, who knows? Amazon and Yahoo are now in the original production game.
>> Famous People We Lost in 2014
3. The traditional Big-Four networks are producing great stuff. Perennial Emmy winners including NBC's Modern Family and CBS's The Big Bang Theory have kept the bar high and been rewarded with more nominations. Although CBS's The Good Wife and Fox's Brooklyn Nine-Nine are among this year's most glaring Emmy snubs, their actors are well-represented (Julianna Margulies, Christine Baranski, Josh Charles and Dylan Baker in the former; Andre Braugher in the latter). Of course, the established pay cable outlets continue to rule. With its Game of Thrones receiving 19 Emmy nominations and its True Detective and Newsroom also among top nominees, HBO dominates the Emmy Awards for the 14th consecutive year - this time with a whopping 99 nominations.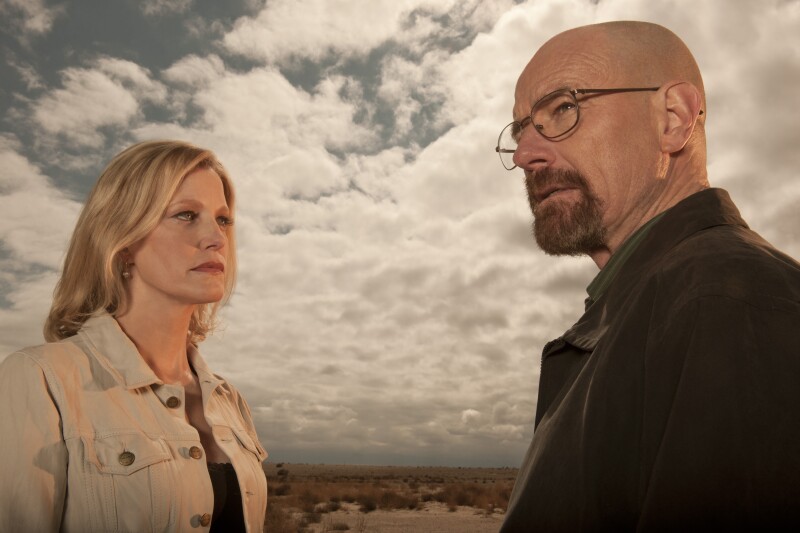 4. It's all about the part. and there are some great ones for 50-plus actors. From steely Diane Lockhart (Christine Baranski) in The Good Wife to the scene-stealing Dowager Countess Violet Crawley (Maggie Smith) in Downton Abbey to the coarse and inept president (by default) of the United States Selina Meyer (Julia Louis-Dreyfus) on Veep and the unscrupulous management consultant Marty Kaan (Don Cheadle) on House of Lies, it's a golden age of memorable characters.
Teacher-turned-meth lord Walter White (Bryan Cranston) of Breaking Bad and ruthlessly cunning politician Frank Underwood (Kevin Spacey) of House of Cards have Shakespearean stature. True Detective's Woody Harrelson is rightly nominated, along with partner Matthew McConaughey, for that groundbreaking HBO series.
>> Get entertainment and dining discounts with your AARP Member Advantages.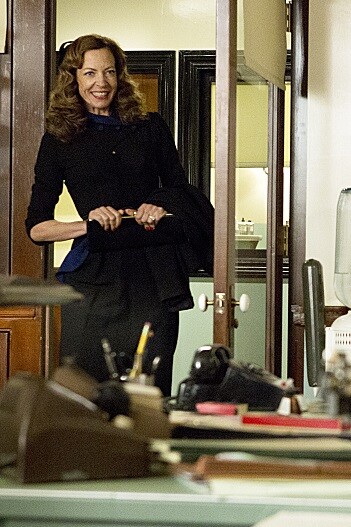 5. TV is telling mature people's stories in a compelling way. Consider Allison Janney, who beat Jane Fonda and Diana Rigg, among others, for her Outstanding Guest Actress Emmy at this past weekend's Creative Arts Emmy Awards. She won for playing a woman in midlife discovering sexuality in the 1950s on Showtime's Masters of Sex.
After her win, the actress declared that the Sex story "challenged me in ways that I've never been challenged before as an actress on so many levels - on an emotional level, on a physical level - and having to do sex scenes was extraordinarily nerve-wracking and stressful for me and something that I didn't think I'd have to do at this age, frankly." Janney (already a four-time Emmy winner for The West Wing) isn't done yet. She's also up for an Emmy Monday night for her work as a grateful recovering addict and mother to Anna Faris in the CBS comedy Mom. Nice work for a career second act.
Photos: American Horror Story, Fox; Fargo, FX; Breaking Bad, AMC; Masters of Sex, Showtime
Also of Interest

See the AARP home page for deals, savings tips, trivia and more