Why You're Probably Watching More Cat Videos, Less TV
By Steve Mencher, September 8, 2014 06:13 PM
Watching more videos on YouTube and Facebook and a bit less television?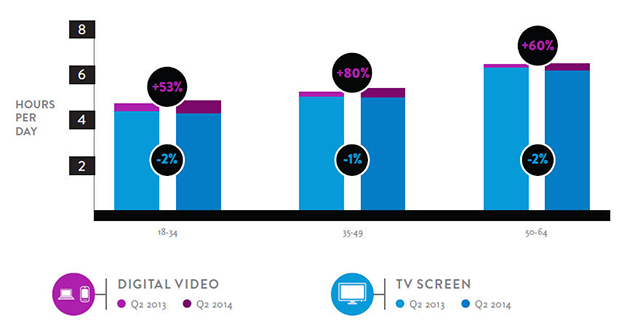 If so, you're not alone. In a report released Sept. 8, the Nielsen ratings folks report that people ages 50 to 64 have increased their viewing of digital video by more than 60 percent, while their time watching plain old television has dropped by 2 percent.
>> 19 Great Fall TV Shows to Check Out
None of this is earth-shattering, especially in view of the raw numbers. The increase in video viewing is eight minutes a day, from 11 to 19 minutes. The decrease in TV time is six minutes a day, from 6 hours and 18 minutes to 6 hours and 12 minutes a day.
The new study reports on viewers in three age groups: 18 to 34, 35 to 49 and 50 to 64. In front of the tube, older people still far outpace younger viewers. And the two younger groups hold a clear edge in consumption of digital video.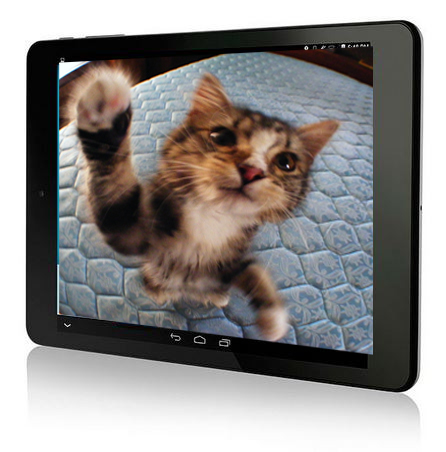 But here's why all this matters to everyone:
The television industry may be changing faster than we think, shedding the old-fashioned, top-down, broadcast-centric model for a wild new world where content, like recent scoops from upstart Vice Media, can come from anywhere.
More content will never appear on "television." Instead, it will be created for viewing directly on mobile devices and non-TV platforms.
Older consumers will get more video content made just for them, as those who measure viewership discover the 50-plus audience.
The days of mass audiences sitting down to simultaneously share an event will continue to fade — except for sports spectacles like the Super Bowl and big events like the Oscars.
Video experiences will be more and more interactive, and the viewer will gain increasing control, as we communicate with friends while watching, and talk back together to the screen.

>> Get entertainment and dining discounts with your AARP Member Advantages.

In the words of Dounia Turrill, senior vice president of Client Insights at Nielsen: "[T]he overarching data suggests that the growth of media consumption is and will continue to be in digital for all consumers. We can surmise that having tasted the freedom of choice the American consumer will not go back to old ways."

Graph: Courtesy of Nielsen; Cat from Flickr/Phil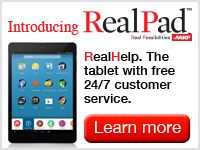 Also of Interest



See the AARP home page for deals, savings tips, trivia and more.