Older Voters Bolster Trump in Nevada GOP Caucus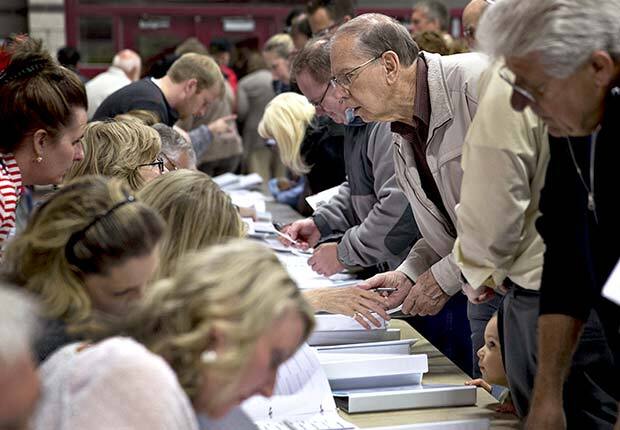 Older voters strongly favored Donald Trump in the Feb. 23 Nevada Republican caucuses.
As a large share of the total electorate, their vote for Trump was significantly higher than the older age groups in three states that voted earlier in February.
Trump got 51 percent of the vote from Nevada GOP voters who were 65 and older, according to entrance poll results compiled by the National Election Pool. They were 33 percent of all GOP caucus-goers. Voters between ages 45 and 64 gave 47 percent of their vote to Trump; they were 42 percent of the electorate.
By contrast, Sen. Marco Rubio of Florida led among voters 18 to 29 with 37 percent to 31 percent for Trump. But that age group cast only 7 percent of all votes. Among voters 30 to 44, Trump led with 41 percent of the vote.
Ways to save, expert investment advice, scam alerts and more! — AARP Money Newsletter »
In the unofficial total vote, Trump led with 46 percent to 24 percent for Rubio and 21 percent for Sen. Ted Cruz of Texas.
Trump's dominant performance among Nevada's older voters was even stronger than his vote in South Carolina three days earlier, where he received 33 percent from voters 65 and older and 36 percent from those between 45 and 64.
Another contrast between the Nevada vote and earlier states is that 61 percent wanted somebody "outside the political establishment," compared to only 32 percent who preferred a candidate with political experience. The former group voted 70 percent for Trump, while the latter group gave 53 percent of its vote to Rubio.
In the earlier GOP contests in Iowa, New Hampshire and South Carolina, "voters were almost evenly divided between wanting an insider or outsider in the Oval Office," NBC News reported.
The split among age groups has been more dramatic among Democrats in the early states.
In the Nevada Democratic caucus on Feb. 20, Hillary Clinton got 74 percent among voters 65 and older and 61 percent among those 45 to 64. By contrast, Sen. Bernie Sanders of Vermont took 82 percent of the vote from those 17 to 29, and 62 percent among those 30 to 44. Clinton led the overall vote in Nevada, 53 percent to 47 percent.
Photo: Andrew Harrer/Bloomberg via Getty Images
Also of Interest


See the AARP home page for deals, savings tips, trivia and more.