5 Reasons George Clooney Is Getting Married
By Lorrie Lynch , April 30, 2014 09:47 AM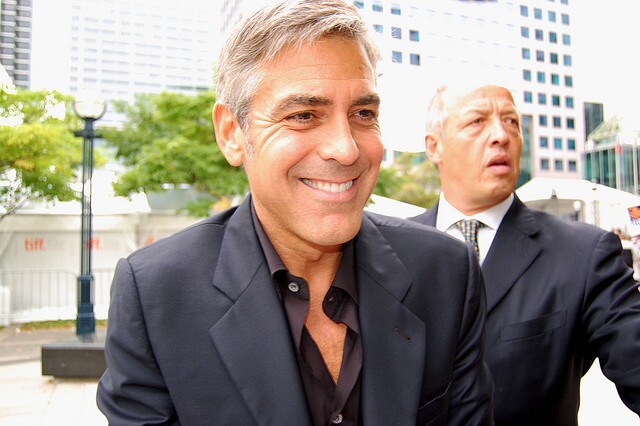 Leaving in the dust a string of sweethearts and a public declaration that he would never wed, George Clooney, two-time " Sexiest Man Alive," has asked Beirut-born lawyer Amal Alamuddin to marry him. Why now? Here are five theories:
1. She's beautiful and brainy. Yes, Clooney has had lots of gorgeous girlfriends, his lack of a college degree notwithstanding (he attended Northern Kentucky University). And he's always been a savvy, smart businessman, as well as a committed human-rights activist for at least a decade. Alamuddin, who speaks three languages, is a human rights lawyer who specializes in international law and has been an adviser to Kofi Annan. They have a lot to talk about.
>> Sign up for the AARP Leisure Newsletter
2. Maturity changes us. And thank goodness for that. We all reconsider and even rescind promises made to ourselves in our younger days. When Clooney, who turns 53 next week, was loudly declaring he'd never marry again, and making bets on that fact with costars like Nicole Kidman and Michelle Pfeiffer, he was in his early 30s and had been through a painful divorce. He'd been married four years to actress Talia Balsam (who herself is now married to very sexy Mad Man John Slattery.) Two decades later, who remembers the pain?
3. Family history is on the side of marriage. His father, TV personality Nick Clooney, and his mother, former beauty queen Nina Warren, will be married 54 years this summer. A handsome and adorable couple, the Clooneys are the very model of a long and happy union. They are close with their only son (they have a daughter, Ada, too) and see him often, traveling to be with him at movie premieres, Oscar ceremonies and vacation homes. Nick once said he believed George would change his mind on the idea of marriage when the right woman came along. Father knows best.
4. Clooney's best friends are settled down. Brad Pitt is engaged and, with fiancée Angelina Jolie, managing six kids; Matt Damon and his wife, Luciana, married 8 years, renewed their vows not long ago and are parenting three little ones; friend and business partner Rande Gerber and his wife, Cindy Crawford, with whom Clooney and his new fiancée were seen dining recently, are wed 15 years with two children; producing partner Grant Heslov, longtime member of the Clooney bro-pack, is married with children. We could go on. You get the picture.
>> Get entertainment and dining discounts with your AARP Member Advantages.
5. Speaking of children, they may be next. When Clooney, raised as a churchgoing Catholic, has talked over the years about marriage, he would also suggest there was no need for that legal tie unless children were involved. His bride-to-be is 36. The two may be thinking family.
Photo: csztova/flickr
Also of Interest

See the AARP home page for deals, savings tips, trivia and more