5 Reasons Not to Quit 'DWTS'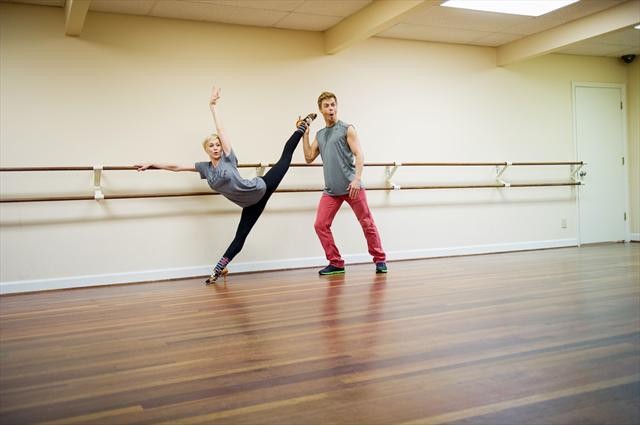 When my daughter was a toddler, Barney the purple dinosaur was a hit. He seemed charming, at first - but years of all that gooey sweetness took a toll. By the time she was five, I started to crack, and one day, the "I Love You" song came on and I had to leave the room. Nowadays, it's Randy Jackson's "Yo" and that tired American Idol bit of the judges making like a contestant is going to get the axe, but then they don't really mean it - ha ha - giving me that old Barneyfied feeling. Is it Idol specific, or part of a general reality competition show malaise?

Tomorrow night (3/18) just might bring the answer, because " Dancing With the Stars'" season 16 is launching. Last season's all-stars competition yielded a ratings drop. It was such a disappointment, ABC Entertainment President Paul Lee made a point of saying they would not be repeating the all-stars experiment. "It turns out people want to see bad dancing as much as they do good dancing," he said. I'm not going to tune in to see bad dancing. But I am going to tune in, and here are five reasons why:



It's fun to witness the transformative power of this dance competition. Wynonna Judd, with her great big heart, hair and personality, is this season's star prospect for going zaftig-to-svelte. Past fat-to-fit competitor Kirstie Alley has been in touch with Wynonna, offering support. "She has become my sister and mentor," Wynonna said.

Dorothy Hamill. Loved her! Missed her! Who could forget the America's sweetheart figure skater, when she won Olympic gold in 1976 with her signature "Hamill Camel" spin and everyone ran out to get wedge haircuts? She's still doing "Stars on Ice" shows and looking great at 56. Win, Dorothy, win!

Andy Dick. Yes, the Celebrity Rehab alumnus = stunt casting. But admit it: you're curious about how he is going to do as a dancer, too.

Kellie Pickler. Look at that split! The country cutie, paired with the formidable Derek Hough, is one to watch.

They've added jazz and contemporary to the list of dance styles, potentially bringing in fresh and fun numbers.
But there are elements of concern. They added The Bachelor Sean Lowe to the competition as a late entry. Did you watch The Bachelor? Is it just me, or is he looking a little purple and green?