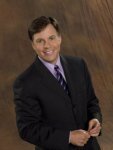 At long last, the 2012 London Olympics begin this week, and we can hardly wait to be amazed by the athletic feats, the moving stories, the pageantry! We will be in good hands: 60-year-old Bob Costas is at the top of his game going into this, his 10 th Olympics for NBC Sports and his ninth as primetime host. Having already served in this capacity more than any other broadcaster, he is expected to put in between four and five hours on camera each day over the games' 17-day run.
Impressive numbers, aren't they? The numbers involved in the Games of the XXX Olympiad tell stories in themselves:
Amount the British are spending on Friday's opening ceremonies: $42.3 million. Spectators expected to fill Olympic Stadium: 80,000. Global audience anticipated: 4 billion. Athletes on the field: 16,000. Performers: 10,000. Sheep in Victorian era country idyll number (according to London's Daily Mail): 70. Horses: 12. Cows: 2. Goats: 2.
Number of hours opening ceremony will last: 3, cut down from 3 1/2 due to transportation difficulties. (Authorities insist it's not about widely-discussed security concerns).
Time the International Olympic Committee allowed for moment of silence requested by Israel and United States representatives, in memory of Israeli athletes killed by terrorists 40 years ago: none.

Size of probable endorsement payday for swimmer Ryan Lochte if he performs well: $3-4 million. (The Oppenheimer Fund's Business Insider International reports he has deals in place with Gatorade, Ralph Lauren, Gillette, Speedo and Mutual of Omaha.) Other athletes among the elite of the elite are similarly set to make a fortune if they win.
Number of Big Macs McDonald's expects to sell at its temporary Olympic restaurant: 50,000.
Hours of coverage NBCUniversal plans to provide via a combination of all its outlets: 5, 535. Events that NBCOlympics.com reports it will cover live: 302. Sports to be covered by NBCOlympics.com: all 32. (Getting the live online feed requires a login. Here's Carson Daly explaining what to do.)
Nightly viewership expected by NBC: 30 million. Total viewership anticipated over 17 days: 200 million +. Amount paid by NBC and parent company Comcast for rights to these and three more Olympics: $4.38 billion. Amount of ad revenue anticipated for this year's games by NBCUniversal: up to $1 billion. Amount analysts predict NBCUniversal will lose on these games: $250 million to $900 million.
Value of Olympics in terms of promotion and ratings increases: priceless.
(Other sources: NBCUniversal, London2012.com, NPR, The Hollywood Reporter.)