A 'Bourne Legacy' Star's Classic Connection - Stacy Keach in DC
By Steve Mencher , July 25, 2012 03:40 PM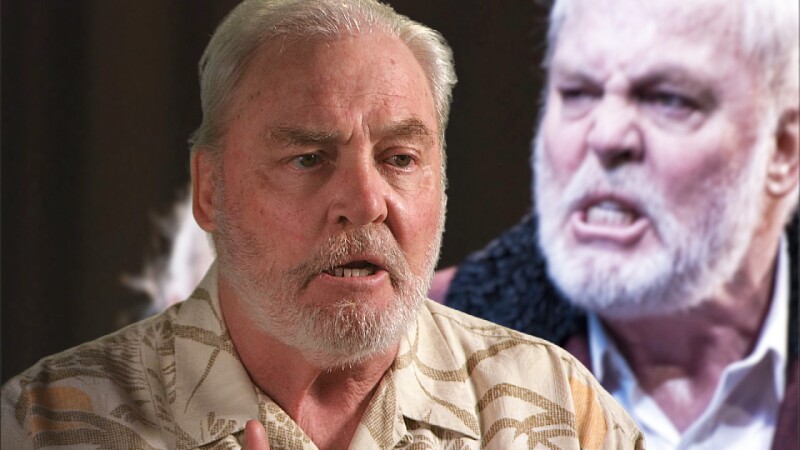 When audiences come to see the new Bourne movie ( The Bourne Legacy) opening August 10, they'll not only see a new star, Jeremy Renner, but one of America's finest Shakespearean actors.
Who's that, you ask? Why, Stacy Keach, who has had a fabulously eclectic career playing parts as diverse as Macbeth, Hamlet (3 times!), King Lear, and that American classic, detective Mike Hammer - the role he may be best known for among people of a certain age.
( Watch Stacy talk about playing Lear in Washington)
As part of an ongoing series at the Shakespeare Theatre in Washington, DC, Keach sat for a chat this week with the theater's founder Michael Kahn to talk about his life and work.
One of the juicier tidbits: before going onstage this past year, where he starred on Broadway in the Tony-nominated drama Other Desert Cities, Keach and the cast gathered together before every show, held hands and exclaimed " !@%#@!-'em" [translation: to heck with the folks on the other side of the footlights].
This may seem mean-spirited unless you've been around actors a lot. They, like stand-up comics, have a love-hate relationship with the audience. Only by letting go of their aggression can they put themselves completely at the mercy of the people who have paid to see them, and upon whose approval they depend.
Theater nerds in the crowd, and there were many, enjoyed Keach and Kahn talking about Macbeth - er, that's "The Scottish Play" to actors and other theater folk. Saying the real name of the show is said to bring a curse on any cast or company foolish enough to utter the word. Keach's main complaint about playing the Scottish King? No matter how good a job one does in that role, the Lady always steals the show.
Keach talked about the stroke he suffered a few years back, just before coming to Washington with King Lear, and how he felt that performing the rigorous role was more healthy than taking it easy would have been. There's more about that in this full length interview from Prime Time Radio and AARP's Mike Cuthbert.
Having had a chance to meet Keach a few times over the years, I can say without hesitation that he's a modest, earnest and very sweet guy. I also love that he leads with his voice. His dad, a star of early radio drama, brought young Stacy to work with him to experience radio's Golden Years. And in Stacy's work as a voice for animation, and a narrator of TV shows, commercials and books on tape, Keach has continued to use his magnificent instrument to transmit meaning and give pleasure to the ears. Listen for him in the upcoming season of American Greed.
Do you like Stacy Keach? Have you followed his career? Are you looking forward to the latest Bourne movie? Let us know.