A Final Salute for Colonel Potter
By Bill Newcott, December 8, 2011 11:10 AM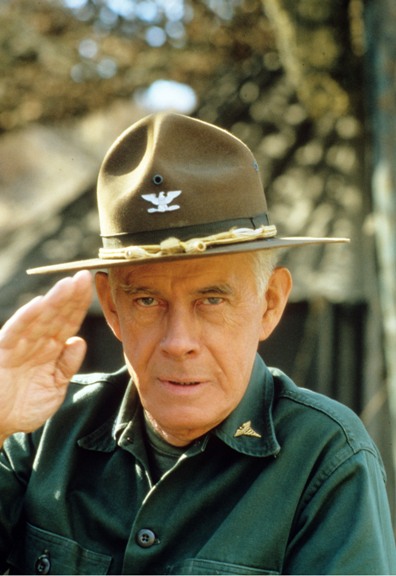 There was a time, dear children, when the most famous Potter in the world wasn't a boy named Harry-he was a fatherly U.S. Army colonel, first name Sherman, and the only wizardly thing about him was his seemingly bottomless well of calm in a world driven to the brink of insanity by war.

Potter was a supporting character on the TV series M*A*S*H, and if the show itself too often got tripped up in its own smug preachiness, Colonel Potter remained a reliable week-to-week pleasure-a former horse soldier who found himself helping preside over a seemingly endless war at the dawn of the nuclear age.

As much as viewers loved the character of Potter, I think his true appeal grew from what was an almost institutional fondness for he man who played him, an actor named Harry Morgan, who died at age 96 on Pearl Harbor Day.

By 1974, when he replaced McLean Stevenson as the sitcom's commanding officer, Morgan was already one of the most recognized faces on TV, in movies, and maybe even the world.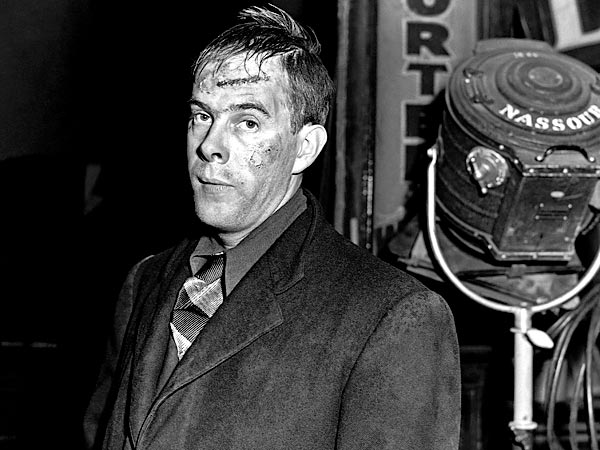 He'd been in the movies for more than 30 years playing military grunts ( To the Shores of Tripoli, Wing and a Prayer), western tough guys ( The Omaha Trail, The Ox-Bow Incident), and criminals ( The Beautiful Blonde from Bashful Bend, Red Light). He'd costarred in classics ( High Noon, Inherit the Wind) and clunkers ( Roger Touhy, Gangster, and It Shouldn't Happen to a Dog). In his movie days he was known as Henry Morgan, but after he moved to TV in the mid-1950s, he had to change to Harry, so as not to be confused with that other Henry Morgan, the bespectacled raconteur who was best known as a longtime panelist on What's My Line (for a rather confusing decade or so, the actor was billed in movies as Henry "Harry" Morgan).

It's hard to count these things, but as far as I can tell, Harry Morgan appeared in some 560 movies and TV episodes, not to mention his steady work on stage, on radio, and as a TV pitchman (remember when he used to plug the real estate company that would buy your house if they couldn't sell it? Whatever happened to those guys?).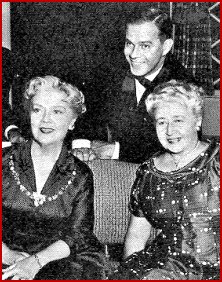 For most Americans, Morgan became the guy next door by playing, well, the guy next door on the 1950s sitcom December Bride. His character, Pete, became so popular that after Bride left the air Morgan landed his own sitcom, Pete and Gladys. It was the show on which most Boomers first became aware of him-and the beginning of one of the great runs in TV history, I read some time ago that Morgan held the record for featured roles TV series, a list that includes December Bride, Pete and Gladys, The Richard Boone Show, Kentucky Jones (With Dennis Weaver), Dragnet (as Jack Webb's sidekick) Hec Ramsey (again with Richard Boone), M*A*S*H, After MASH, and You Can't Take It With You (a very short-lived series based on the classic play).

You'll notice that virtually all of those shows involved supporting roles for Morgan, and that seems to be where he was most comfortable. He was, of course, the ultimate second banana on Dragnet, Officer Bill Gannon, walking stiffly beside his by-the-numbers partner Joe Friday, hovering at the perimeter, vaguely Stan Laurel-like, as no-nonsense Joe barked lines like a drill sargeant. I never got used to Morgan in that role, because as a kid I'd only ever known him as a very funny sitcom actor.




I always rooted for him to sneak into frame behind Friday, during one of his many poker-faced speeches, and start mugging behind his back. He never did, of course, because Harry Morgan was the perfect supporting player. Still, he added a much-needed sense of barely-concealed levity to Dragnet. Bill Gannon never made an irreverent wisecrack, but because we knew Harry Morgan, we knew he could. It was easy to imagine Bill Gannon heading home after a long day at Friday's side, throwing his hat on a living room chair, shaking his head and smiling to his wife, "You'll never guess what Joe said to a crack dealer today!"

I have to admit that when I heard Morgan had died the other day, I was surprised that he was still alive. He'd been such a constant presence in everyone's life that, when he virtually disappeared after a recurring role on 3rd Rock from the Sun in 1997, I eventually assumed he was no longer among us.

I hope Harry Morgan relished his retirement. I hope he got a chance to sit back and watch videos of the hundreds roles that he created, roles that the rest of us got to enjoy while he was so darned busy.