AARP at the TV Upfronts: Five Shows We Can't Wait to Watch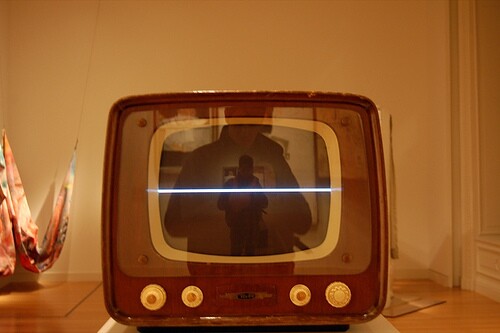 The following is a guest post from AARP entertainment writer Austin O'Connor.
Here's one thing I've learned during the first two days of the network upfronts in New York City: Attending these annual glitzed-up PowerPoint presentations - when the nets unveil their upcoming fall lineups to assembled advertisers and brand partners - as a writer for AARP is a little like attending a high school prom as a parent chaperone. Sure, you're there, but it's really not about you.
See, for broadcast TV networks, viewers over 50 are nice, but not really necessary. The focus for them (and more importantly, for the advertisers on hand this week) is on viewers aged 18-49 - and the younger you fall on that spectrum, the better.
On Monday at Radio City Music Hall, NBC Entertainment President Bob Greenblatt veered into talk of the 50+ audience only once, and even then it was a passing mention of growth in the 35-54 demographic (if you're 55 or older, better just turn off your set). Later that day, uptown at the Beacon Theatre, Fox Entertainment President Kevin Reilly never even gave the 50+ crowd that much attention, focusing his introduction on millenials and the various screens (VOD and streaming mobile in addition to TV sets) on which they expect to be able to watch their shows whenever they want to watch them. If you're still sitting on the couch with a clicker in hand waiting for your favorite show to start, you're a dinosaur in these parts. And, at least according to them, you're certainly not about to go out and buy a new car or change your preferred brand of sneakers.
On Tuesday at Lincoln Center, ABC Entertainment honcho Paul Lee seemed a bit more interested in casting a wider net, noting that his network hopes to "tell stories that are relevant to all ages." Of course, he immediately followed that up by bragging that two of his network's recent successes, Suburgatory and Revenge, were pushed by the casting of millenials Jane Levy and Emily VanCamp as the respective leads. Sure, but just try to imagine Revenge without Madeleine Stowe. See what I mean?
OK, enough with the generational warfare. CBS ("a great way to reach the 18-49 trips to the bathroom demographic," as ABC late night host Jimmy Kimmel joked during his net's upfront) is on deck to unveil its lineup on Wednesday. The oldest-skewing network (and tops in overall audience - just sayin') is sure to pay more attention to the graying viewers who have pushed it to its perch. I'll have a report on the best of the CBS upfront tomorrow (along with partner cable nets TBS and TNT), but for now here are five new shows already announced this week that have me excited for the fall (with 50+ talent in bold):

Revolution (NBC, Mondays 10/9C): What would happen if the power went out on the entire planet - for good? This provocative new sci-fi series, from Lost creator J.J. Abrams, poses that question. On a powerless Earth fifteen years after just such a global blackout, a young woman sets off on a quest to avenge her father's killing at the hands of a militia. Stars include Billy Burke, Tracy Spiridakos and Giancarlo Esposito. Iron Man director Jon Favreau helmed the pilot. You can watch the trailer here.
The Mob Doctor (Fox, Mondays 9/8C): Think The Firm, only with a doctor instead of a lawyer. (Here's the trailer.) A beautiful Chicago surgeon (Jordana Spiro) ends up in deep with the mob because of her brother's gambling debts. Ever wondered who treats (and covers for) mobsters with injuries and wounds not easily explained in the ER? She does. Also stars Zach Gilford, William Forsythe and Zeljko Ivanek.
How To Live With Your Parents (For the Rest of Your Life)/The Family Tools (ABC, early 2013). OK, so we'll have to wait a little bit for these two promising sitcoms, both of which feature older actors and intergenerational themes. How to Live is about a single mom (Scrubs' Sarah Chalke) who moves, along with her young daughter, back in with her mom and stepdad (Elizabeth Perkins and Brad Garrett). In The Family Tools, the indispensable JK Simmons is a handyman turning his fix-it business over to his bumbling son (Kyle Bornheimer). Watch The Family Tools clip here, and the clip from How to Live here.
The New Normal (NBC, Tuesdays, 9:30/8:30C): From Glee creator Ryan Murphy comes another intergenerational sitcom with potential. The show centers around a gay couple and the surrogate mom who's having their baby, but look for Ellen Barkin to be a scene-stealer as the baby mama's grandma. In fact, she should just start penning her Emmy speech. Watch The New Normal trailer here.
The Following (Fox, beginning in late January) In what Fox's Reilly called a "casting coup," Fox lured Kevin Bacon onboard this creepy thriller to play a retired FBI profiler who comes out of retirement after his most famous case escapes from jail and goes on the hunt again. To keep the suspense flowing, Fox will air the show, penned by Scream scribe Kevin Williamson, on 15 consecutive Mondays in early 2013. Watch the trailer below...
Think you'd watch any of these shows? Have they all missed the mark? Tell us in comments - we want to make sure the network hears you!
Photo via Flickr user heyitsgarrett.