AARP Crowd Grooves to New Beach Boys Film
By Bill Newcott , May 16, 2015 01:52 PM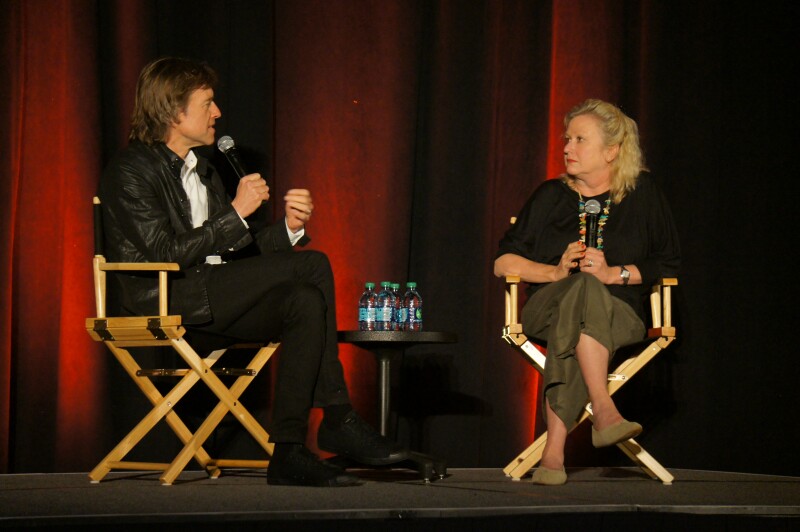 Bill Pohlad specializes in telling the stories of complex people.
He produced 12 Years a Slave (2013), the story of a free black man kidnapped into slavery; Into the Wild (2007), the true story of a college student who chucked everything to live in remote Alaska; and The Tree of Life (2011), a study of a grown man trying to come to terms with the meaning of life.
Pohlad's newest movie, Love & Mercy, follows that pattern, bringing to the screen the life story of Brian Wilson, the deeply troubled genius behind The Beach Boys' greatest songs. He previewed it at the Movies for Grownups Film Festival in Miami Beach, where an ecstatic audience of AARP members grooved to dozens of familiar Beach Boys tunes while immersing themselves in one of the truly tragic lives of modern music.
Love & Mercy, which opens nationwide June 5, focuses on two periods in Wilson's life: The late 1960s, when he was redefining popular music with songs like "Good Vibrations" and "Wouldn't It Be Nice?", and the 1980s, when he was under the thumb of an opportunistic doctor who controlled him with drugs and emotional coercion.
Paul Dano plays the younger Wilson; John Cusack costars as the older version. Their performances vary starkly — precisely the effect he was looking for, Pohlad told AARP's Meg Grant in a post-screening Q&A.
"I wanted this to be an unconventional biographical film," said Pohlad. "Instead of just covering every detail of his life, I wanted to focus on these two pivotal times.
"The idea of casting two actors seemed creatively exciting, but more importantly it was reflective of Brian's life. If you look at pictures of Brian in the 60s and Brian in the 80s, it's like they are two entirely different people. It just seemed right to do it that way."
Photo: Bill Newcott