A Retooled 'Body of Proof' Is Back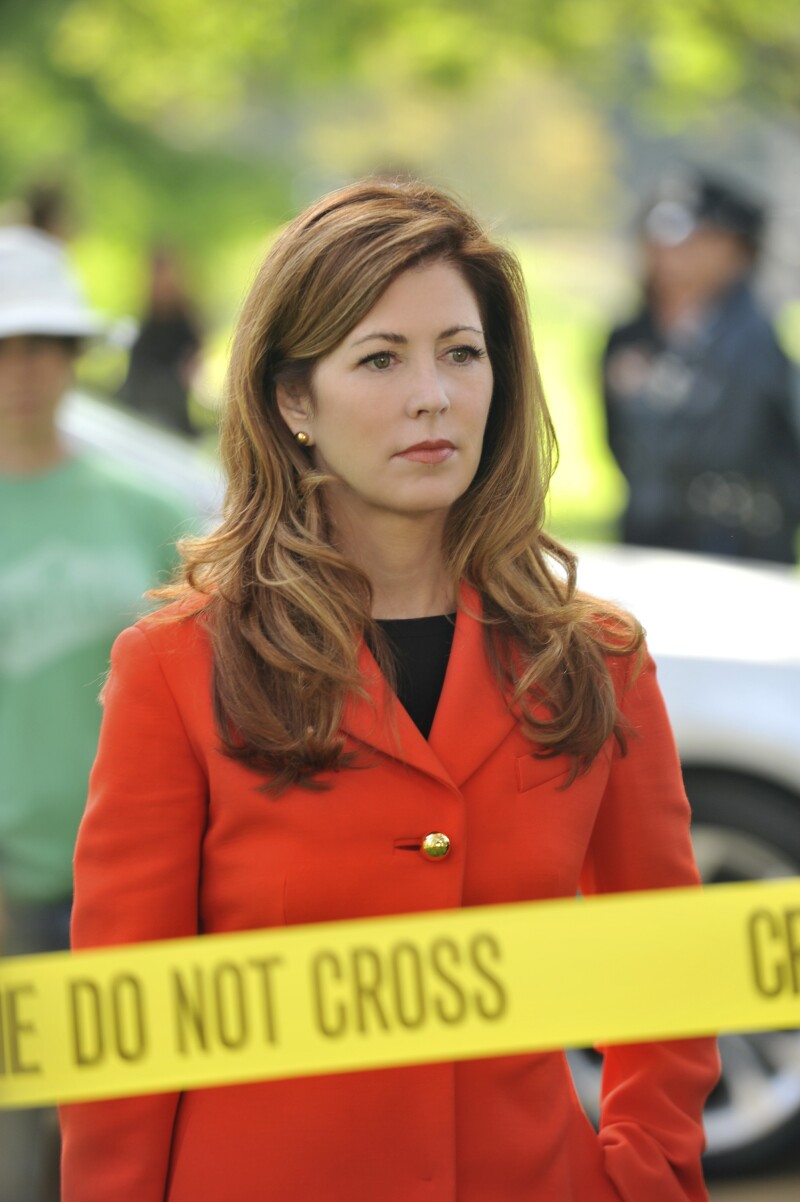 Get ready for what producers are calling the "higher octane" version of Dana Delany's Body of Proof when the show launches its third season Tuesday. There will be more action for Dana's Dr. Megan Hunt character - literally and figuratively. Hunky Mark Valley has been brought in to provide the romantic action. He plays Detective Tommy Sullivan, with whom Megan has a past and potentially a future. He isn't intimidated by the tough, brusque, witty medical examiner. He can stand up to her, give as good as he gets - which show runners Christopher Murphey and Matthew Gross wanted. There's nothing like a little sexual tension to spark things up, after all.

Obviously, Delany still delivers the sexy at 56. As far as literal action, Dana, who has a habit of being refreshingly candid, admits to feeling "a little silly" running around in high heels. "I feel like I should be wearing a cat suit or something. But it's been fun," she said. "I've even had a gun in my hand a couple of times, which medical examiners don't normally do. But it's good. It's fun."

The show's ratings spiked last season when Body of Proof went with big stories - a serial killer, an epidemic - stories that involved Megan personally. So the producers are bringing us more of those things. They charged right into their new game plan with the brisk two-part season opener - "Abducted" - in which a serial killer targeting young war veterans takes Megan's daughter Lacey (Mary Mouser) hostage.

As Gross affirmed to TV critics last month, "We want bigger ratings. And [we're] sort of retooling the show. You know, we have a new composer. We have new editors. We have some new directors. We have some new writers. But in doing so and in the storylines that we're telling, we really wanted to give the network something to promote. ... So the stories are bigger. The stakes are higher. It's more thrilling. It's more adventuresome."

And yet, according to Dana, "There's a lot of emotion and depth to it" as well.

It's quite a challenge the series team has laid out for itself - trying to make a thriller and procedural detective/medical examiner drama with romance. Time will tell whether the higher octane approach fuels a new chapter in the series' life or causes it to flame out.