Actresses Rule at Morelia Film Fest
By Bill Newcott , October 30, 2014 06:01 PM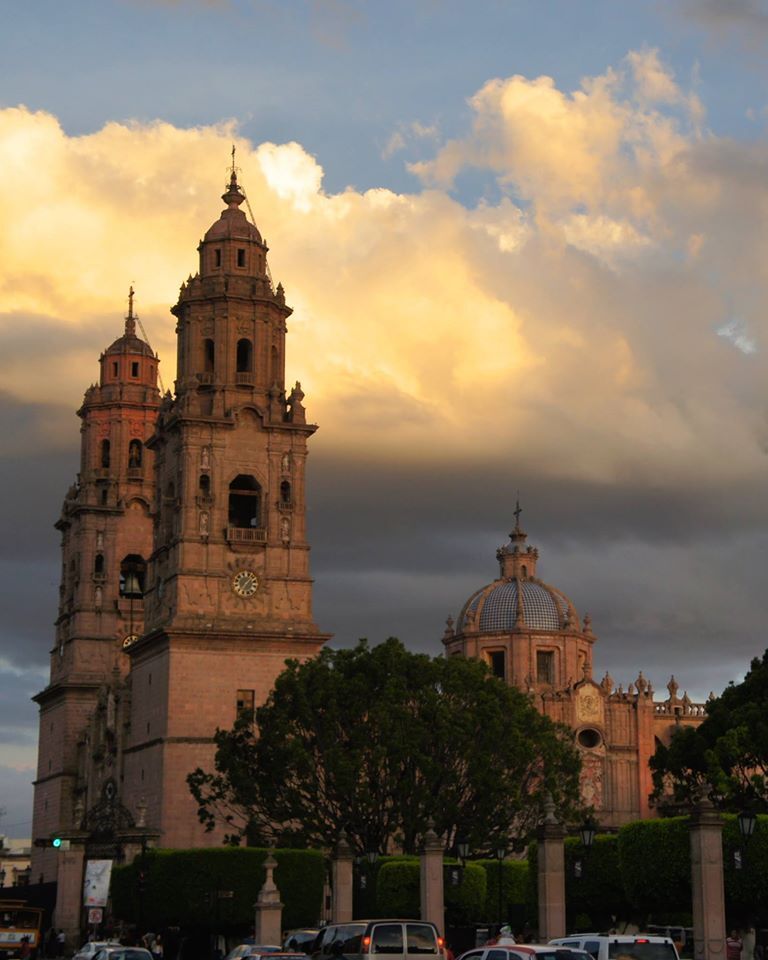 It hasn't been the best year for older actresses in Hollywood, where good roles for 50+ players are as rare as Hyundais on Rodeo Drive.
A few hundred miles to the south, however, different story: In the realm of Spanish-language films, older women aren't just tolerated — they're celebrated.
The beautiful little city of Morelia (the "City of Pink Stones") lies between Mexico City and the Pacific Coast. It's a miraculously well-preserved colonial capital with broad avenues, tree-shaded cafés and a towering cathedral (right) begun in the 1600s. For 12 years the city has also been home to the Morelia International Film Festival, a showcase for Spanish-language movies from Mexico and all of Latin America. For good measure, there's also a healthy selection of films from around the globe.
>> 10 Places Where Latino Culture Flourishes
The organizers were nice enough to invite me down for this year's festival to spread the Movies for Grownups gospel — and also to sample the festival's vast lineup of movies.
Mexico has always boasted a thriving and endlessly imaginative film culture, and some of the most distinctive cinematic achievements of our time have been cultivated on Mexican soil. It's no accident that two of the best films of the past two years — 2013's Gravity and the new film Birdman — were created by Mexican directors (Alfonso Cuarón and Alejandro González Iñárritu, respectively).
Here are some movie trends I spotted south of the border:
Women 50 and Over Rule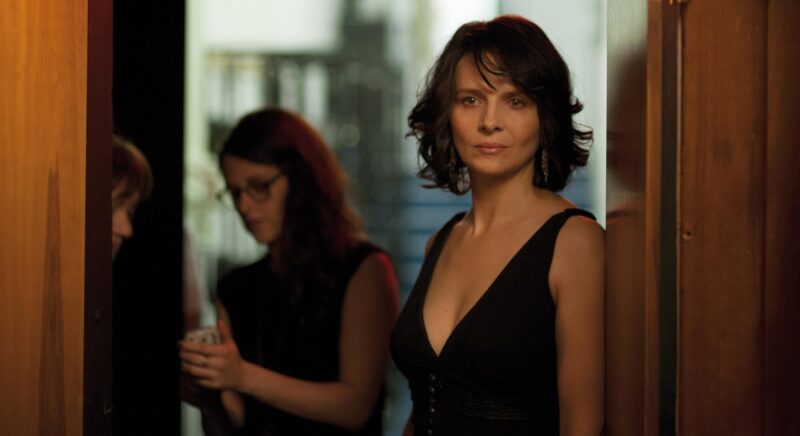 Juliette Binoche (left), 50, was the belle of the ball at Morelia, flying in from Paris to attend the opening of her new film Clouds of Sils Maria. In it she plays a fierce but vulnerable actress starring in the revival of the play that had made her a star 20 years earlier; this time around, predictably, she takes on the role of the play's older woman. Clouds of Sils Maria opened in France earlier this year and comes to the U.S. in March.
Julianne Moore, 53, likewise plays a veteran actress in David Cronenberg's Maps to the Stars. She gives a daring performance as a film legend who dreams of reprising a movie role that made her late mother a star in the 1960s. Now making the rounds of film festivals, Maps to the Stars will open in the U.S. next year.
Competing against a constellation of younger actresses, Argentina's 60- ish Verónica Langer won the Morelia festival's best actress award for the Mexican film Hilda. She plays a wealthy housewife, a political activist in her youth, who becomes obsessed with the political leanings of her new maid.
Remember This Name: Alonso Ruiz Palacios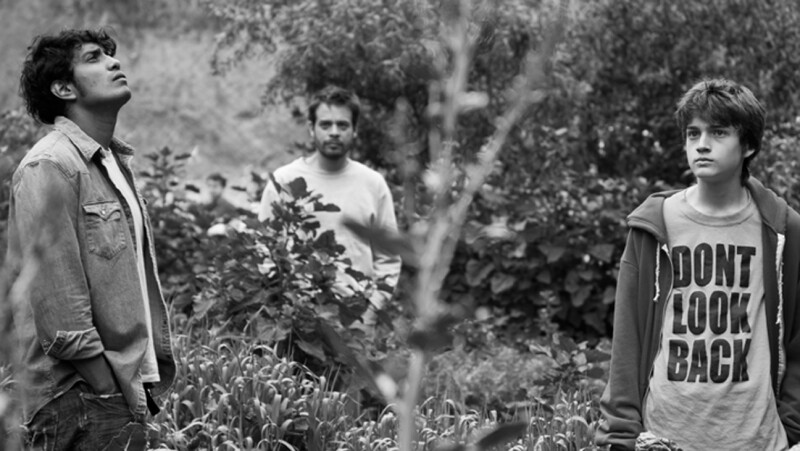 He directed and cowrote the festival's standout movie, Güeros — his first feature film. Palacios's black-and-white story of three slacker students negotiating their way through Mexico City's 1998 student strikes borrows heavily from other directors. But if you're going to crib, it might as well be from the best: Alfonso Cuarón ( Y Tu Mamá Tambien) and Jean-Luc Godard (who, at 83, screened his ambitious 3-D movie Goodbye to Language at Morelia).
You Don't Need to Speak the Language to Love a Documentary
First-time filmmaker Fernando Llanos created Matria, a goofily engaging film about his grandfather — a legendary Mexican politician and domestic scoundrel — that also provides an intriguing history lesson on 20th-century Mexico. His abuelo rode with Pancho Villa, became a high-ranking Mason and held public office. During World War II, Grandpapa rounded up a small army of sombrero-wearing horsemen to patrol Mexico's borders against an imagined Nazi invasion. In the course of making the film, Llanos discovered that his grandfather had two families — an unforeseen plot wrinkle that his mother, heard in a number of pleading answering-machine messages, begs him to drop. Vying with a number of big-boy documentarians, Llanos walked away with the prize for his category at Morelia.
No One Does Noir Like the Mexicans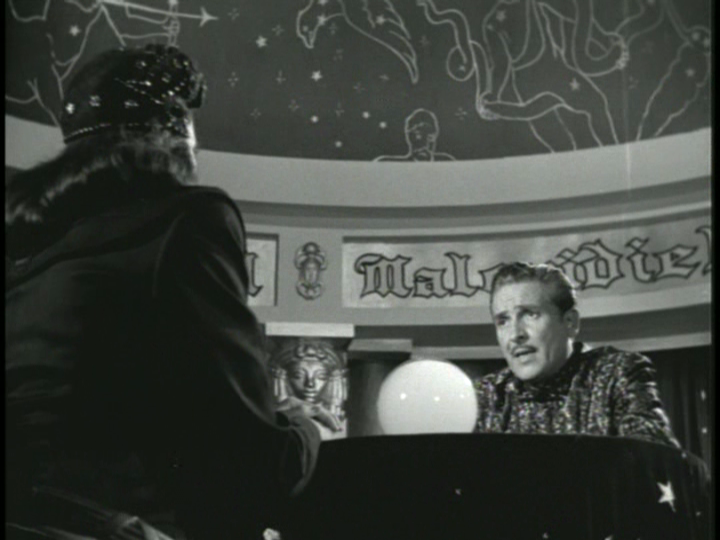 Considering that shortly after I left town most everyone in Mexico visited a relative's gravesite to honor the Day of the Dead, it's not surprising that Mexican film directors have a way with the darker side of life. I was unprepared, however, for the sheer noir artistry of the 1951 film In the Palm of Your Hand.
Had it been a Hollywood film, this gem — about a harmless charlatan of a fortune teller who gets involved with the wrong woman and ends up in a murderous plot — would be spoken of in the same reverential terms as The Maltese Falcon and The Big Sleep. The film stars the great Arturo de Córdova — who occasionally ventured north to star in such U.S. films as For Whom the Bell Tolls and New Orleans — and was photographed by Álex Phillips Jr., who 23 years later would shoot Sam Peckinpah's Bring Me the Head of Alfredo Garcia.
>> Get entertainment and dining discounts with your AARP Member Advantages.
It Ain't All Popcorn and Milk Duds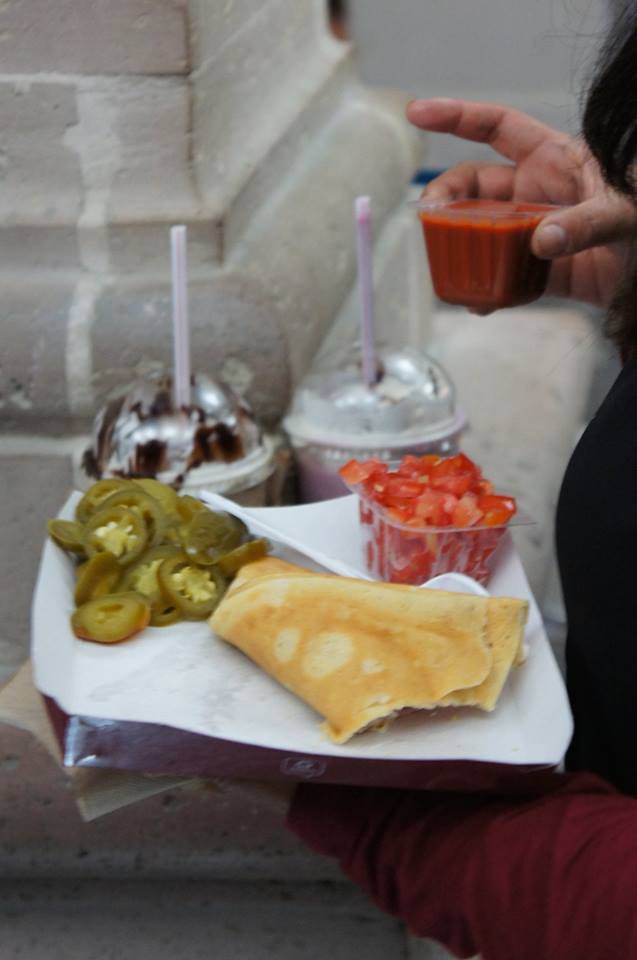 If you're still adjusting to the fact that movie-theater concession stands in the U.S. sell nachos, gird yourself to step inside a Mexican multiplex. That sign behind the counter offering a popcorn-soda-hot dog combo for $79? Don't faint; that's 79 pesos, so it's actually a deal at less than $6 U.S. And if you're a sliced-jalapeño man or woman, you're going to be in clover (left).
Movie Stills: Festival Internacional de Cine de Morelia
Photos: Bill Newcott
Also of Interest

See the AARP home page for deals, savings tips, trivia and more.