'Bonnie & Clyde' Reload in New Miniseries
By Austin O'Connor , December 05, 2013 04:48 PM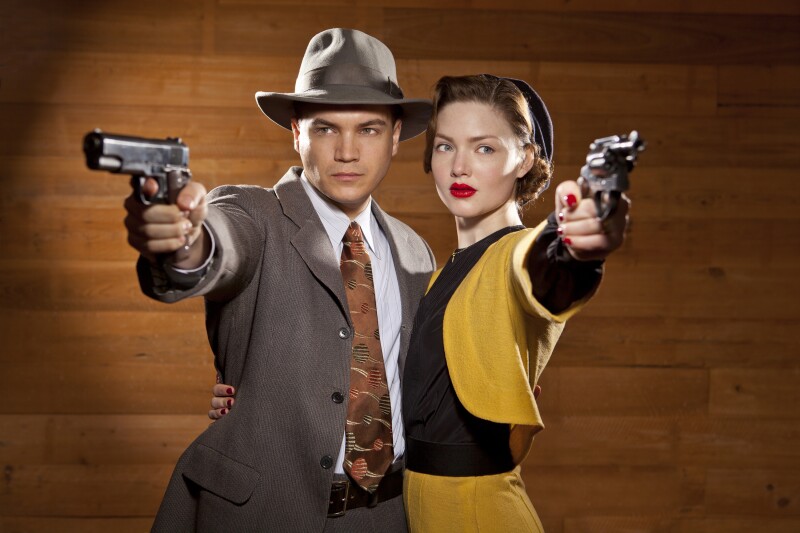 Does the world really need another Bonnie & Clyde?
That's the question you may find yourself asking midway through A&E's new two-part miniseries about Bonnie Parker and Clyde Barrow. The notorious duo's crime spree through the American Southwest in the early 1930s has already spawned a film, and a fairly notable one at that: The landmark 1967 version, starring Warren Beatty and Faye Dunaway, stunned original audiences with its frank depiction of gun violence.
>> Sign up for the AARP Health Newsletter
The new version airs on Dec. 8 and 9 at 9 p.m. simultaneously on A&E and its sibling networks, History and Lifetime. It stars Holliday Grainger ( The Borgias) and Emile Hirsch ( Into the Wild, Milk) as the titular outlaws. They are both fine, interesting actors - but let's be honest, in these roles at least, they're not Beatty and Dunaway. The star quality and sex appeal that sizzled off the big screen just isn't there.
The miniseries also suffers a bit from the slow pacing required to stretch the story over two nights and four hours. The increased length gives the new version room to delve more deeply into the history of these characters - in fact, most of the first night of the miniseries is spent on the years before the famous crime spree even begins.
There are some pleasures in this approach - for instance we get to watch the great Holly Hunter in a small but key turn as Emma Parker, Bonnie's suffering mother who doesn't even appear in the big screen version. But for the most part the net effect is a renewed appreciation for the breathless, rapidfire way the movie unloaded its tale. The miniseries takes a long while to find its footing.
>> Get entertainment and dining discounts with your AARP Member Advantages.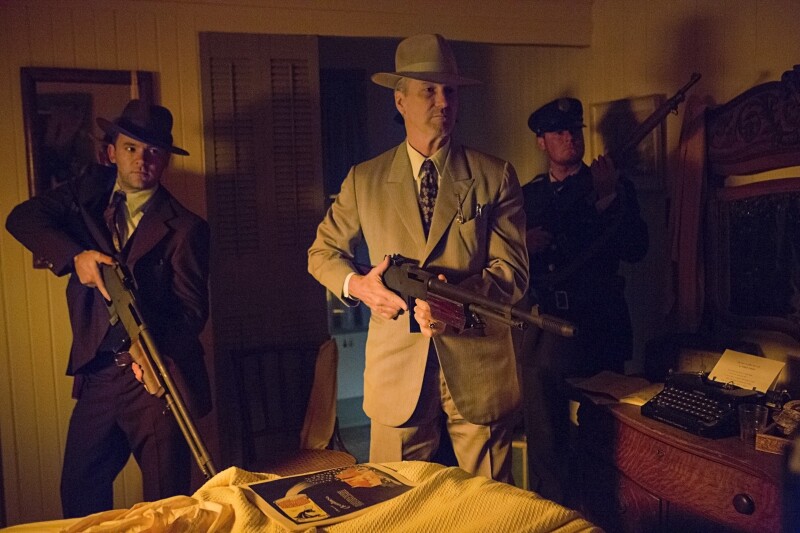 Things pick up considerably on night two, when Bonnie, Clyde and the Barrow Gang get down to their dirty business and the feds, led by steely Texas Ranger Frank Hamer (William Hurt) pick up their scent. Hurt, so good on television recently in movies like The Challenger Disaster and Too Big To Fail, continues his small screen hot streak as a no-nonsense Depression-era lawman more accustomed to chasing criminals on horseback than automobile.
Sadly, the violence of the crime spree isn't so shocking anymore. In fact, the miniseries may end up being most notable for its broadcasting strategy - by airing it at the same time on female-skewing Lifetime, male-heavy History and evenly-split A&E, the parent network is trying to reach viewers in all sorts of gender and age demographics. If it works, we'll no doubt see more of this sort of thing, with parent networks firing programming at once through multiple distribution chambers. In that way, this Bonnie & Clyde may indeed have lasting impact. If only its story had sharper aim.
Also of Interest

Join AARP: Savings, resources and news for your well-being
See the AARP home page for deals, savings tips, trivia and more