Anthony Edwards Returns to Series TV in Conspiracy Mystery 'Zero Hour'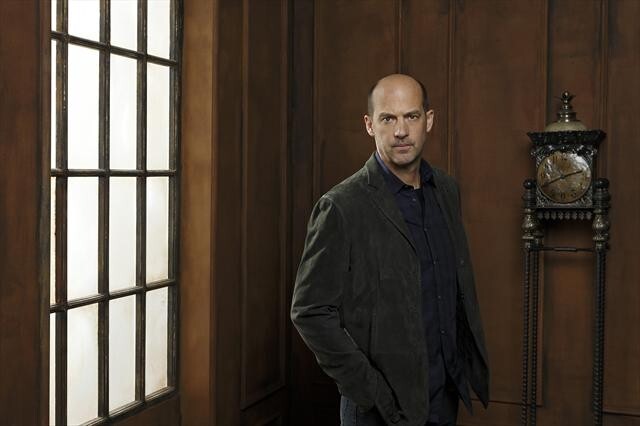 Former ER star Anthony Edwards is back to series television on Valentine's Day, in the aggressively promoted ABC mystery thriller serial, Zero Hour. It's been more than a decade since Edwards breathed his last breath on ER, a prime-time event grownup viewers most certainly recall, involving magazine cover stories, dream-like soft focus scenes, tears, and water cooler chatter the next day. Dr. Mark Greene and his departure remain so vivid, even now, it's probably to Edwards' advantage that he waited this long to jump back into series TV. He has a tough act to follow - himself.

He's chosen a vehicle that's been described as 24 meets The Da Vinci Code - but one should mention Prison Break, too, because show creator Paul Scheuring was also the mastermind of the 2005-2009 Fox series that busted out with so much arresting drama and originality.

Edwards has been busting out all over the media hyping his comeback show. He clearly cares a lot. "If you liked the pilot that's great, but the next episodes are so much better," he told us enthusiastically. "I mean, once we get into this story here, it doesn't stop. There's no, 'Oh, this is the slow episode.' "

The show has him playing an editor at a magazine for skeptics, a guy who loves to unravel other people's conspiracy theories. When his wife (Jacinda Barrett) gets kidnapped by terrorists, he finds himself in the thick of a mystery that spans centuries, involves Nazis, Rosecrucians, a hidden map and a collection of secret-holding antique clocks.

For Edwards, being back at the 12-hour-a-day grind is different from ER, because the new show is "a different style. I think that's why it feels fun, because it's a new world."

After eight years of ER, Edwards took time away from career to be a full-time dad to his and wife Jeanine's son and three daughters. He's done features since then (notably, Zodiac) and produced Claire Danes' award-winning Temple Grandin cable film biography. But none of those kept him setside with anything like the regularity of a series. Did his offspring tell him to get back to work?

"They did, in a sense," he replied with a smile. "They're a little tired of me being around. My kids also knew I was ready for a new adventure. And I think I've been a happier and better father this last six months because I've been back at work, where everybody has to laugh at my jokes."