Arsenio Hall Hoping #backisbeautiful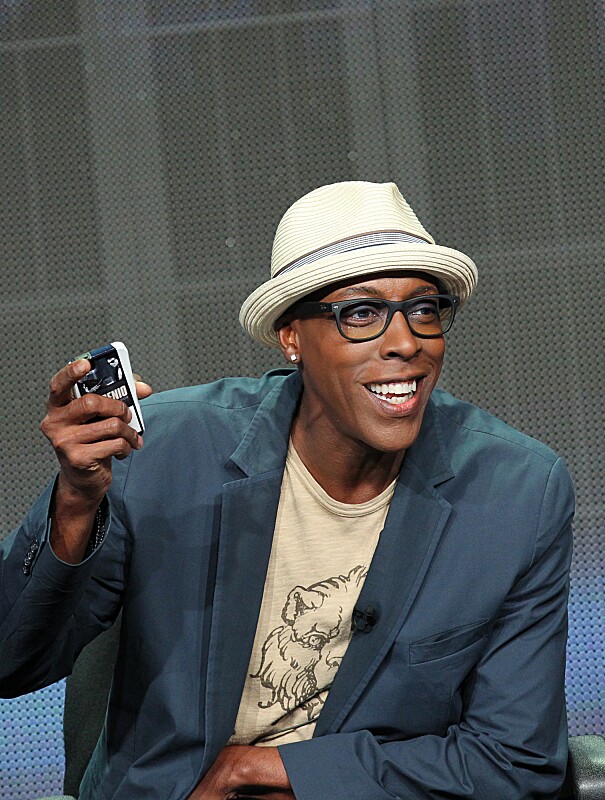 It's been 17 years since Arsenio Hall loomed large on the TV landscape, since his show was a pop culture force, since a visit with Hall was a must for those seeking to reach the "MTV generation." He returns in syndication Sept. 9 with The Arsenio Hall Show, 2013 style.
"It's kind of the same Arsenio, you know. Less hair, less shoulder pads," he says, his familiar raffish smile in place.
Can the same Arsenio work in this radically changed television environment with its splintered audience and half dozen late night hosts? The magnet for hip, young, urban viewers back in the day is 57 now - not young anymore, but still urban and hip. Prince is among the once and future guests he expects to have on. He'd love to get Beyonce.
Contest: Share your favorite one-tank road trip for a chance to win $100
"For me, it's real important to not do a Similac joke because I'm looking for a young audience. I just have to be funny in the way that I do it," he explained at a press gathering earlier this summer. As a standup comic, "I've been around the country doing this and dealing with this. And I make kids laugh who are 19, and I made a lady who's 90 laugh at the mall once. So I think I just do what I do."
What he's been doing of late is pretty interesting: hanging out with adversary-turned-pal Jay Leno, (who sent writers Arsenio's way back when he had to cut Tonight Show staff); trying out material at clubs like Pasadena's The Ice House; sending out Instagram pictures of his billboards, his face, his test show audience members at his new Sunset Bronson Studios set. He's been a presence on Twitter, tweeting back and forth with buddies including Paula Abdul. For instance:
Hey @PaulaAbdul I just discovered something. Talk host staging a late night comeback, don't sleep much!
@PaulaAbdul Could everyone please tweet @ArsenioHall some ZZZZ's and a triple shot of espresso? He's been up all night working and tweeting. xoP
This fits in with Arsenio's plan to make full use of social media on the show, and on behalf of the show. A frequent Twitter hashtag: #backisbeautiful. After a couple of encounters with him, it's as if he never left.
Arsenio back-burnered his career to devote himself to raising his son, now 14, as a single dad - his most important and favorite job, he is quick to tell anyone. His return has been years in the making. The most important step along the way was his turn on Celebrity Apprentice last year. He came off earnest and self-effacing and fun and smart and crafty and dogged - and he won. He could not have planned a better reintroduction. No wonder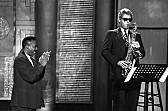 he calls it one of the great moments of his life. Of course, having Bill Clinton playing the sax on his old show has to be right up there, too.
Arsenio contends that he's not out to lure viewers away from all those other late night comedy show hosts upon whom he is quick to heap praise. There are 290 million Americans out there who don't watch late night TV, or as Arsenio puts it, who "don't have a late night host. I just want to be that guy....I think I can get in the mix without anyone getting hurt."
He says it with such good-natured sincerity, you believe him - at least while still in his presence. He also says, "You know I'm not coming back for the money. I'm coming back because I love it." That one's easy to believe.
Also of Interest

See the AARP home page for deals, savings tips, trivia and more