At The Movies: Ben Cumberbatch Has the Nazis' Number
By Bill Newcott , November 26, 2014 11:27 AM
In Theaters this week, the most unlikely hero of World War II has a head code. At Home, Diane Keaton and Michael Douglas fall in love—and love takes flight in one of the most beautiful animated films ever made.
The Imitation Game
Benedict Cumberbatch is brilliant as Alan Turing, the man whose peculiar sort of genius helped the Allies crack the Nazi Enigma Code during War II. His Turig is a humorless, literal-minded university professor who grates on the nerves of his fellow code crackers, played by an appealing cast including Allen Leech ( Downton Abbey), Matthew Goode ( The Good Wife) and, as a barrier-smashing female mathematician, Kiera Knightley.
>> Best Scrooges Ever: 8 Adaptations of 'A Christmas Carol' the Family Will Love
Horrible Bosses 2
The stars of the first installment— Jason Bateman, Charlie Day, and Jason Sudeikis—are all back, and just like last time, their undeniable screen appeal is the best thing the movie has to offer.


Still out there:

Birdman or (The Unexpected Virtue of Ignorance)
Did Michael Keaton quit the Batman series 22 years ago just so he could one day make this dreamlike film about an actor who walked away from a smash superhero franchise? If so, the wait was worth every minute. ( FULL REVIEW)
Dumb and Dumber To
It's been an eventful 20 years for Jim Carrey and Jeff Daniels, whose 1994 comedy Dumb and Dumber redefined the depths of stupidity (or heights, per your view) that movie-comedy fans would pay to see. Back in the roles of Harry and Lloyd, the pair try to make lightning strike twice. Judging by those haircuts, they succeed.
Elsa & Fred
Shirley MacLaine and Christopher Plummer are the cute title characters in this story of late-life love. He's a bitter old dude; she's a free-spirited, impulsive breath of fresh air (who also happens to be a cheat and a pathological liar). Elsa in the hands of any other actress: insufferable. But à la MacLaine? Irresistible!
>> 'The Graduate' — and Other Essential Boomer Movies
Foxcatcher
The true story of two Olympic-wrestler brothers (Channing Tatum and Mark Ruffalo) who settled into a tragic relationship with a wealthy benefactor (Steve Carell, barely recognizable behind that understated performance and prosthetic nose) should have been a perfect match for director Bennett Miller ( Moneyball, Capote). But his two-and-a-half-hour telling drags like a grappler stalling to avoid a final takedown.
Gone Girl
Hotly anticipated by fans of the book, this crackerjack mystery about a husband (Ben Affleck) suspected of killing his missing wife (Rosamund Pike) keeps the viewer wondering: Who's dead, who killed them, is anybody dead at all, and who's next? (FULL REVIEW)
The Hunger Games: Mockingjay, Part 1
Shameful disclosure: We haven't seen a single Hunger Games movie. Yes, we know the youthful cast is peppered with vets like Donald Sutherland and Julianne Moore, but that just reminds us of Buster Keaton and Elsa Lanchester popping up in a 1960s beach movie. At least Annette and Frankie weren't asked to kill each other.
Interstellar
As he transports his intrepid crew of space explorers (including Matthew McConaughey and Anne Hathaway) to a distant black hole, writer-director Christopher Nolan ( Inception) nods to sci-fi classics from 2001 to Ziggy Stardust. The results are spectacular, but we've grown to expect more originality from this screen visionary.
The Judge
Robert Downey Jr. is a hotshot big-city lawyer; Robert Duvall is a beloved small-town judge accused of murder. Will Junior find it in his heart to defend his estranged pop? And will Dad swallow his pride long enough to accept his son's help? (FULL REVIEW)
>> Get entertainment and dining discounts with your AARP Member Advantages.
Nightcrawler
Jake Gyllenhaal stars as a wild-eyed go-getter who discovers that a local TV producer ( Rene Russo) will pay him big bucks for video footage of accidents and crime scenes—even if it means moving bodies for better shots and following crooks after he witnesses their foul deeds. (FULL REVIEW)
Rosewater
Daily Show host Jon Stewart doesn't go for laughs in his directorial debut: He's dead serious in telling the true story of a reporter (Gael Garcia Bernal) imprisoned by the government of Iran for alleged spying — and locked away in one of that country's most notorious prisons.
St. Vincent
Bill Murray deserves an Oscar nomination for his grumpy Long Island loner who agrees to look after the young son of his new neighbor (Melissa McCarthy). Would you subject your kid to Murravian supervision? (Think field trips to the racetrack and a local bar.) (FULL REVIEW)
The Theory of Everything
In this superbly acted and lovingly directed biography, Eddie Redmayne plays astrophysicist Stephen Hawking from his carefree college days, through his heartrending descent into Lou Gehrig's Disease, to his ultimate triumph in the realm of science. Felicity Jones costars as his first wife, Jane, who married him despite his rapidly advancing illness and raised their three children. Both the story and the performances are inspired. (FULL REVIEW)
Whiplash
J.K. Simmons — that bald, beaming guy we've loved for years in so many movies and commercials — finds the breakout role of a lifetime as the Mentor from Hell to a young drummer at a high-stakes music conservatory. (FULL REVIEW)
New on DVD, Blu-Ray and Video on Demand: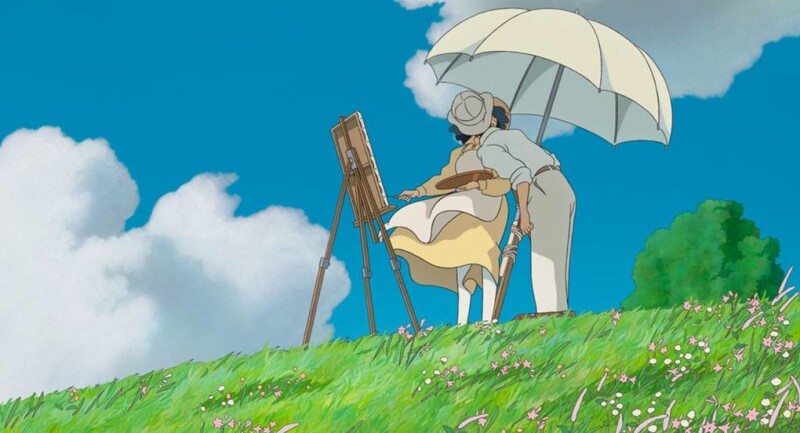 The Wind Rises
Some of the most beautiful films ever made have come from the pen of Japanese animator Hayao Miyazaki and this—reportedly his last—may be the most stunning of them all, and not only for its visual magic. While most of Miyazaki's classics (Spirited Away, Howl's Moving Castle) feature plucky youngsters and fantastic creatures, this time he tells the story of a very real person: Jiro Horikoshi, who developed Japan's revolutionary fighter planes prior to World War II. In following Horikoshi from childhood to first love to professional challenge, Miyazaki taps into real sentiments of passion, ambition, and regret in ways he never has before.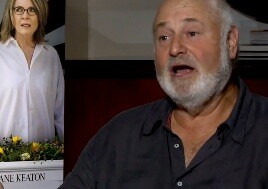 And So It Goes
Twenty-five years after he arranged for Harry to meet Sally, director Rob Reiner proves that his take on grownup love has grown only richer with time. The knowing script by Mark Andrus (As Good As It Gets), combined with Reiner's jaunty direction and solid performances by Michael Douglas and Diane Keaton, make And So It Goes go down easy. FULL REVIEW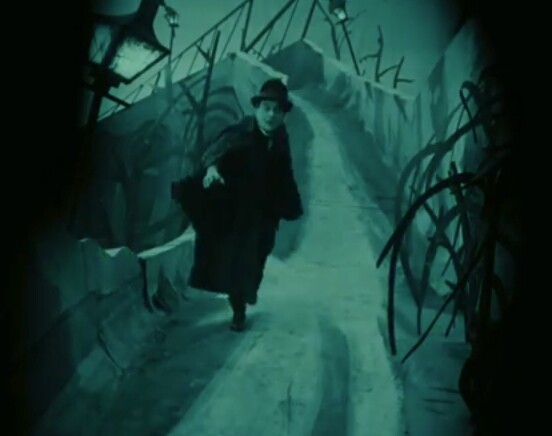 The Cabinet of Dr. Caligari (1919)
F. W. Murnau created the prototype for filmed psychological horror with this 1919 tale of sleepwalking, insanity and murder. To achieve a dreamlike effect, Murnau built angular, surreal sets and had his actors move in grotesque, dancelike movements. The twist ending has been cribbed for nearly 100 years. This beautifully restored version makes Caligari look even better than it may have in Berlin a century ago.
Also of Interest

See the AARP home page for deals, savings tips, trivia and more.