Audience Learns '5 Flights Up' Back Story at Film Fest
By Bill Newcott, May 17, 2015 09:38 AM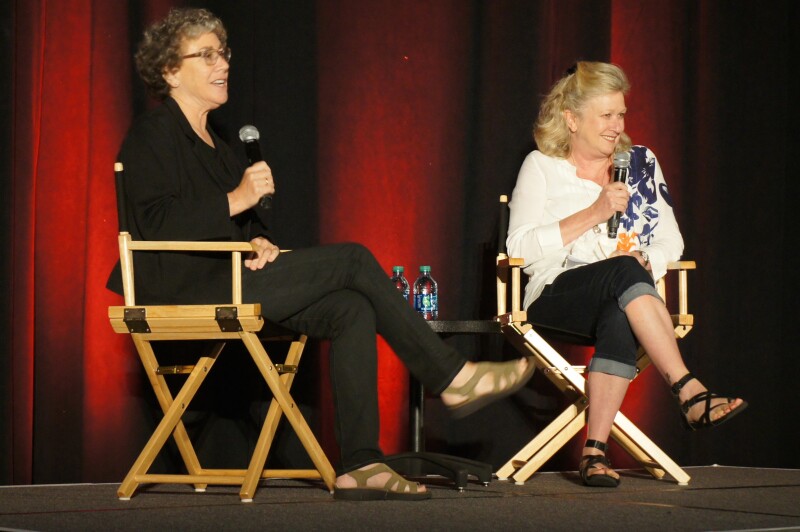 Jill Ciment had one goal in mind when she wrote the novel on which the new movie 5 Flights Up is based.

"I wanted to write a story about a happy marriage," Ciment told AARP's Meg Grant after a screening of 5 Flights Up at the Movies for Grownups Film Festival in Miami. Ciment's 2009 novel, Heroic Measures, became a bestseller when it was chosen by Oprah's Book Club. Little did she know it would become an ideal movie for grownup audiences.

"But happy marriages are not something that people often make art about," Ciment said, " because people want conflict when they read a story. So I decided I would make the conflicts that they faced external things, and try to really portray what it's like to face getting old and having to leave the house that you loved."

Ciment's modest goal explains the easygoing charm of the film, which stars Diane Keaton and Morgan Freeman in strong performances as a blissfully married couple who have lived in the same fifth-floor Brooklyn walkup for their 40 years together.








The novel is based on Ciment's own experiences with her husband, and although she took some liberties in telling the story, she noted that Hollywood went further than she did.

"They changed my dog from a dachshund to a terrier and my Jewish husband to a tall African American man!"



Photo: Bill Newcott