Beatles BBC Live CD Rocks!
By Bill Newcott , November 14, 2013 07:30 AM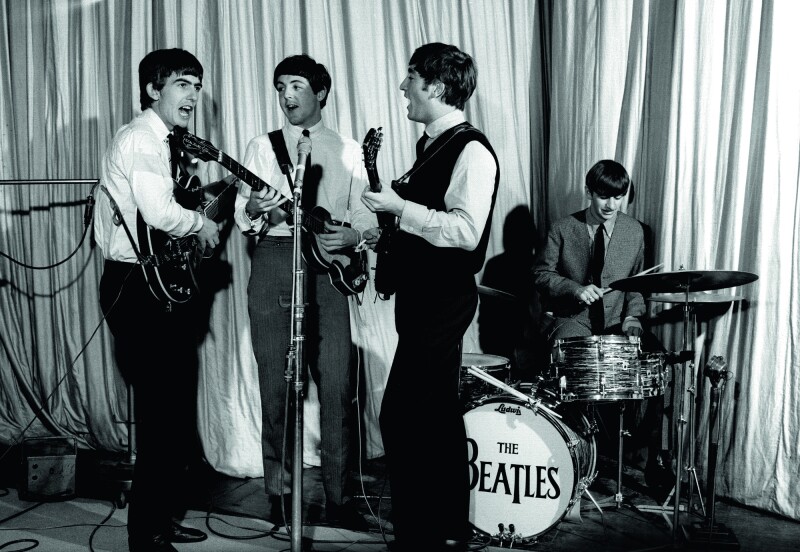 British Beatles fans were lucky. Here, we got carefully measured doses of John, Paul, George and Ringo: fleeting TV appearances; tightly choreographed press conferences; surgically timed record releases.
In England, it was All Beatles All the Time. At the height of their fame they were still driving around the country for one-night gigs; their TV presence was as ubiquitous as Regis Philbin's; they had their own weekly radio show, Pop Go the Beatles; and they were regulars on another radio series, Saturday Club.
>> Sign up for the AARP Leisure Newsletter
The new Beatles CD, On Air - Live at the BBC Volume 2 captures some of the Lads' best performances from those radio shows, as well as good-natured banter with the shows' series of hosts. They even read dedication requests from fans around the country ("George," one writes, "is the greatest thing since boys were invented!").
A relative handful of fans ever got to hear the Beatles play live. For their classic studio recordings they were scrupulous perfectionists, driven by the artistic vision of their producer, George Martin. Performing live at the BBC, the Beatles display a raw energy seldom heard beyond their Liverpool Cavern days. Perhaps the biggest revelation on the album's 63 tracks is Ringo Starr's raw vocal on "Boys," reminding us that before he was the band's sad-sack mascot, he was a flat-out rocker in his own right. You can hear a snippet of it in the video below.
There are rousing renditions of Lennon-McCartney inevitables like "I Saw Her Standing There," "She Loves You" and "Do You Want to Know a Secret?" But "Live at the BBC Volume 2" really rocks when the band dips into the catalog of old songs that inspired them at the start. Chuck Berry's "I'm Talking About You" and "Memphis, Tennessee" recall their debt to the greatest rocker ever; "Glad All Over" and "Sure to Fall" pay tribute to the days when John and Paul hunched together over a record player, listening to Carl Perkins and figuring out how to play rock and roll. A powered-up version of the Stephen Foster classic "Beautiful Dreamer" is at once nothing like Roy Orbison's soaring version and a nod to the rock legend, who toured with them in 1963.
>> Get entertainment and dining discounts with your AARP Member Advantages.
In a Miley/Bieber world that is down to its last two Beatles, Live at the BBC Volume 2 happily reminds us of a time when we first heard, above all the screaming, a blend of four-way genius ... and reassures us that, for once, at least, the fans got it right.
Photos Courtesy Apple Corps
Also of Interest

See the AARP home page for deals, savings tips, trivia and more