Bob Newhart: TV's Favorite Shrink Returns On DVD
By Bill Newcott , May 28, 2014 05:37 PM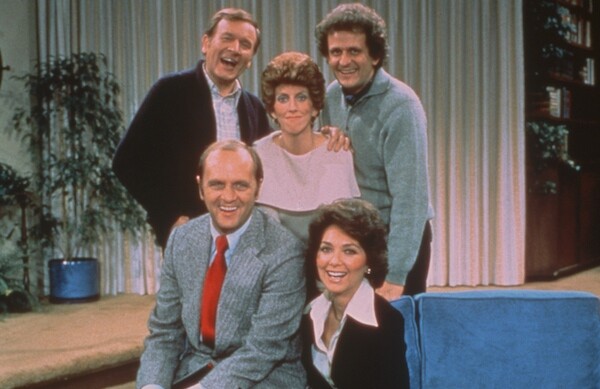 When Bob Newhart decided to do a sitcom after more than a decade of standup comedy, he had one nagging worry:
"I didn't know if people would accept me as a psychologist," he says.
In fact, he adds, he wasn't sure audiences in 1972 would be comfortable with the whole concept of psychology.
"At that time, people didn't really accept psychologists," he says "They'd say, 'Why are you going to talk to a psychologist? Talk to Mrs. Murphy, she knows a lot more about life than he does!'
>> Sign up for the AARP Leisure Newsletter
"If the audience didn't accept psychologist as a viable occupation-if they thought he was some charlatan who would put things over on people and charge $125 an hour-the show wasn't gonna work.
"Even on Father Knows Best I always figured Robert Young was a bookie, because he never went to work and the phone was always ringing. But apparently audiences accepted 'bookie' as a viable occupation."
He needn't have worried: The Bob Newhart Show, with Newhart as the deadpan shrink Dr. Bob Hartley and Suanne Pleshette as his long-suffering wife, ran for six seasons. The entire series is now available for the first time in a box set from Shout Factory.
The Bob Newhart Show First Season Opening
If you have a roomful of people, and one of them is Bob Newhart, odds are Bob Newhart is the funniest person in the room. But viewing just a few of The Bob Newhart Show's 142 episodes yields a surprising discovery: Newhart gave all the funniest lines to his costars. He now says that was all by shrewd design.
"Fred DeCordova, who produced the Jack Benny Program, once told me a story about Jack: It's the Monday before a show and the cast is having a table read of that week's script, and their guest is Ronald Coleman. Jack says, 'Oh, give that line to Dennis (Day). It's funnier if Dennis says it than if I say it.' And then they read on and Jack says, 'Oh, give that line to Phil Harris. It's funnier if Phil says it.' And so on. So, the show's over and Ronald comes up to Jack and says, 'Jack, you gave away almost all of your lines.' And Jack says, 'Yeah, Ronnie, but I'll be back next week.'
"I learned a lesson from that. If you want to be back next week, you'd better spread it around!"
Of course, it helped that Newhart had one of TV's all-time great ensemble casts to spread it around to. Marcia Wallace defined for all time the role of the dryly sarcastic receptionist. Peter Bonerz's fast-talking, super-confident orthodontist was the perfect counterpoint to the stammering, insecure Dr. Hartley. As a self-absorbed airline navigator, Bill Daly took one of TV's most pedestrian characters-the goofy neighbor-and elevated it to high art. And grim-faced Jack Riley's neurotic Elliot Carlin, one of Dr. Hartley's regular patients, became such an iconic character he went on to play the same guy in episodes of ALF, St. Elsewhere and even Newhart's subsequent sitcom.
>> Get entertainment and dining discounts with your AARP Member Advantages.
And then there was Pleshette, who became so indelible as Newhart's wife that, in the final episode of Newhart's second series 12 years later, she returned to the role in perhaps the most famous closing sitcom scene in history.
Pleshette died in 2008, and it's clear Newhart still misses his old friend.
"One morning when we were casting the show, my agent called and said, 'I've found a wife.' And I said, 'I didn't know one was missing!'
"He said, 'No, Suzannne Pleshette was on with Johnny Carson last night and I think she would be the perfect wife. '"
He was right.
"Suzie and I, we just had a chemistry. It was just there. You could just feel it. Years later when I did the second series, I had to explain Mary Frann, who played my wife, 'You've got one of the toughest jobs in television. To be able to do that again, it's just tough.'"
Photo: Shout Factory
Also of Interest

See the AARP home page for deals, savings tips, trivia and more