Carly Simon Tells Her Truth
By Lorrie Lynch , December 04, 2015 01:55 PM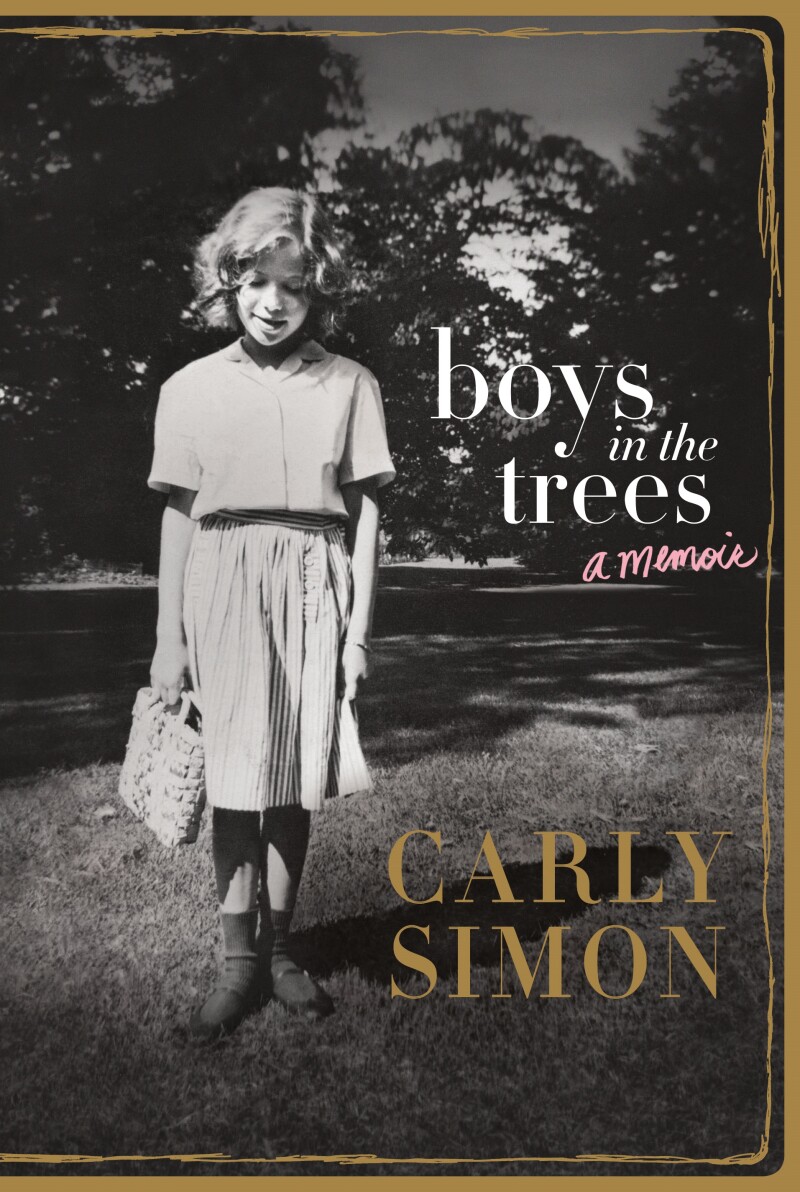 So, it was Warren Beatty.
Carly Simon recently confirmed the world's worst-kept secret — that Beatty is the ex-love about whom she wrote her 1972 hit "You're So Vain." But then she adds that the song is about two other men as well — and no, she won't name them.
You've gotta love a woman mysterious enough to keep secrets at 70.
She reveals plenty of them, however, in her new memoir, Boys in the Trees, which shot to the top of The New York Times bestseller list in just two weeks. It's packed with tales, both sweet and salacious, of the men who shaped her tumultuous life. Beatty "comes off beautifully in the book," she reminds me, as do Kris Kristofferson, Mick Jagger and Jack Nicholson. Ex-husband James Taylor ("my muse, my Orpheus," and the father of her two children) gets plenty of ink — and, overall, fair treatment.
Folks love to dwell on those boldface names, Simon tells me, but the non-celebrity men in her life have had equal or greater impact.
How would you put $10,000 to work? Sharpen your job skills and enter for a chance to win the big prize! Ends 1/31/16. No purchase necessary. See official rules »
"Nick was so important my life," she says, talking about her first real love, Nicholas Delbanco, to whom she lost her virginity in high school. He went to Harvard and had a writing career, but not before turning Simon on to poetry and literature. "He was also the first to tell me my mother was having an affair," she recalls. "He took care of me."
Delbanco wasn't kidding: Simon's mother, Andrea, was having an affair — with Carly's younger brother's babysitter, no less. It was an open secret in a marriage that had been rocky from the start — or from Simon's start, at any rate; her father, Richard (founder of the publishing house Simon & Schuster), had an affair while his wife was pregnant with Carly. Simon calls herself a "disappointment" to him because she was not born a boy. (Just look at her name: "Carl" with a "y" tacked on at the end.) "Father didn't like the way I looked," she reveals. "I reminded him of our Jewish heritage. I'm the only one [of four children] who looked both Jewish and black, which came from my mother's side. My father didn't like that look."
Because she never felt "good enough," Simon's self-confidence suffered. As a girl she developed a stammer that she deals with to this day. She has intense anxiety — which has manifested itself as stage fright on occasion — and suffers from depression. All this she might have omitted from the book but chose to include.
"Why would I leave out one of the most important things?" she asks matter-of-factly. "If I'm going to tell this story, it's got to be truthful. There has to be enough of it so people can see who and what I am."
And who is Carly Simon now? A wise, worldly woman. A sister, a mother, a grandmother. A homebody who loves Martha's Vineyard, Massachusetts, where she lives in the house she and James Taylor built.
Get entertainment and dining discounts with your AARP Member Advantages »
Oh, and a working artist, too: Simon just released a companion album to her book, Songs in the Trees. And she's been keeping her pipes in pitch: During a recent appearance on The Late Show with Stephen Colbert, she sang an impromptu duet of "Mockingbird" with the host. Any jitters? "Not once I met him," Simon tells me. "I felt like I was in heaven — like something was beaming down on me."
Photos: Flatiron Books; courtesy of Carly Simon

Also of Interest

See the AARP home page for deals, savings tips, trivia and more.