Craig T. Nelson Talks Facing 'Third Act' on 'Parenthood'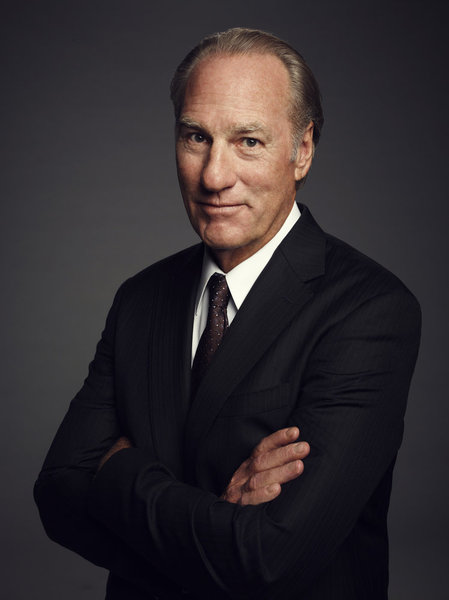 One of the reasons I love "Parenthood" is the acclaimed series' consistent way of bringing us storylines that feel as real as what's going on down the street or inside our own homes. The show returns for its fifth season next Thursday, Sept. 26, including a storyline for Braverman family patriarch and matriarch Zeek and Camille (Craig T. Nelson and Bonnie Bedelia) that certainly keeps up that practice.

According to Nelson, "They're being faced with a decision financially, and I think, with the kids being out of the house, emotionally, where they're downsizing or making some changes so, as Camille puts it, they can begin to enjoy the 'third act' of their lives.

"That's just something that, I know for Zeek, he's not willing to face. He doesn't want to leave the place where he raised those kids, the place he came back to after Vietnam. It's just opened up a lot of wounds, a lot of scars. And they're on completely two different pages when it comes to this. She wants to go out and experience life, and he feels he has, and he didn't like what he saw."

Nelson can relate to the psychic stress of considering pulling up stakes. In a morning's conversation from his Malibu home, the 6'4" actor, whose long and varied resume ranges from "Poltergeist" to "The Incredibles" to his beloved "Coach" sitcom, admitted, "It's one of those issues that I, too, have been going over. Doria, my wife, and I, have been talking about it for the last four or five years. I know how emotional it can get and how attached you can be to some place or some thing.

"Zeek's circumstances are different; he's more emotionally tied, I think, to his place than I am, yet at the same time I certainly can identify with it. When you start to examine the past, and you start to think of all the memories you have about a certain place, and you put them together, that becomes the garden of your life and you're very reluctant to leave it, or to change it. I think Zeek is one of those people who feels planted in his home."

Nelson is well aware that "downsizing" is a word being uttered seemingly everywhere these days. In the post-recession economy, "I don't think people can afford to live the way they've been accustomed to living anymore. The circumstances are out of your control to a certain degree -- your taxes, the way that your income is being depleted, if you have any. In Zeek's case, he's on retirement and probably some form of disability from the Vietnam War."

Obviously, Craig and his wife aren't in those kinds of straits. Their potential move has to do with "a lot of different factors" including changes they've seen in Malibu since 1988, when they bought their house here. (They also have one in Hawaii.) "It was a very rustic, removed, very rural area that was blessed with a kind of quiet and solitude that I really embraced," he said. "Now it's this kind of highway that, you know, is continually busy and it's one of the most dangerous stretches of road in the United States. It has gotten to the point where it's like they're trying to turn Malibu into a high-end Rodeo Drive. It's just insane."

However, they're unlikely to move in the immediate future. "We'll see what happens with the show," he said.

And as for the future of " Parenthood" - according to Nelson, (and according to showrunner, head writer, and executive producer Jason Katims) it's open-ended.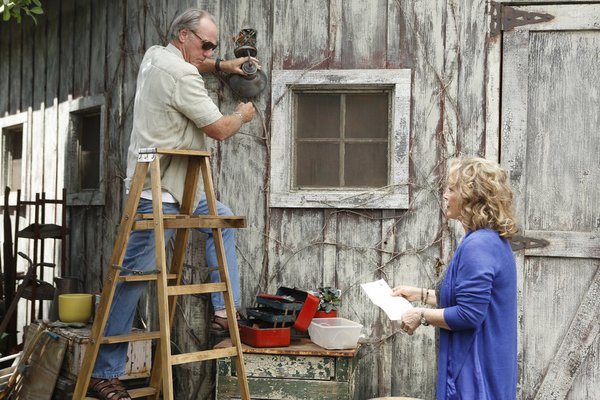 Back three years ago, it was all too easy to imagine Zeek and Camille fading into the background - being marginalized to a certain extent - while their offspring's dynamic storylines played out in the forefront. But it's turned out that the most senior members of the Braverman clan have remained front and center with their own rich stories. Have Nelson and Bedelia had to lobby for that?

"There's 15 characters that have to be serviced - that's 15 different stories -- so you're always advocating for it," he replied. "You have ideas, you go in, you present them. They may take them, they may not. So you're not in control there, but to a certain degree within a scene, within a character, you certainly can explore. You're given the freedom to do that." It's not, according to him, a matter of the cast competing for visibility. "No, I haven't seen that - not 99 per cent of the time."

As for himself, Craig T. likes having a schedule that gives him a few days on, a few off. "Given the circumstances, I'm perfectly willing to do whatever they want me to do. It really doesn't matter to me. I could be in half a scene as long as I'm in it and participating in some way that furthers the storyline or character. It's one of the best jobs I've ever had."