New Starz Miniseries Brings Jazz Center Stage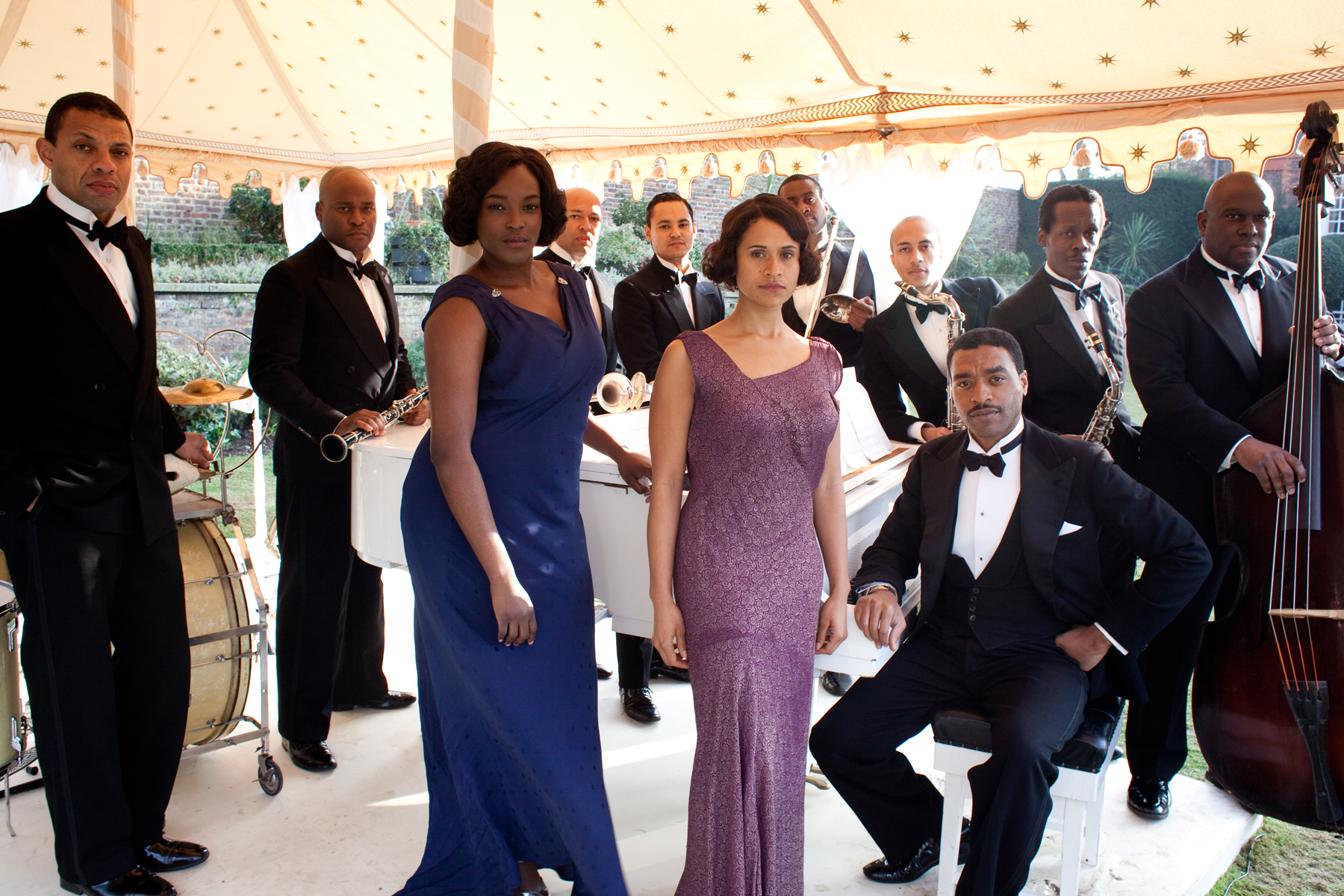 It's the jazz that pulls you in to the mystery at the center of Dancing on the Edge, the new Starz miniseries that begins Saturday night at 10 before settling into the 9 p.m. timeslot on the pay-cable network for a five-week run. Set in London in the early 1930s, DOTE follows a group of black jazz musicians, the Louis Lester Band, as they rise to fame playing for the city's upper crust.

From the start, as a camera follows a shadowy figure through empty, fog-shrouded streets in the dead of night - ducking into doorways before entering a building undetected - the show looks great. A framing device opens things up: The shadowy figure is Lester (Chiwetel Ejiofor), seeking help from a friend to escape Britain for reasons unknown. The action then flashes back 18 months and starts to trace the path that led Lester to that strange request.

The series has a lot on its mind. Its creator, British stage and screen writer Stephen Poliakoff ( Gideon's Daughter, The Lost Prince), says he was inspired after reading about the jazz movement that swept British high society at the start of the 1930s, just as the country was pulling itself out of economic despair and a few years before the Nazi menace became clear. Jazz musicians, including Americans like Duke Ellington and Louis Armstrong, played for and mingled with royalty. Divisions of race and class disappeared underneath all that great music.

Or did they? It's hard to tell, and Poliakoff means it to be. In the first episode, the Lester Band starts out playing gigs in dingy basement clubs, but shortly - after an ambitious talent agent (Matthew Goode) takes a shine to them - they're shaking up staid audiences and invigorating the scene at the ritzy Imperial Hotel, eventually playing before the Duke of Kent. The trajectory of the show seems clear: It will chart the path of this band from obscurity to stardom. But the series has other ideas up its sleeve, and we get a glimpse of its sleight-of-hand when Lester is called to the room of a wealthy American industrialist ( John Goodman) and discovers a disheveled scene and a badly beaten young woman.

Intrigue builds, slowly. As Lester, Ejiofor is a fine anchor for a splendid ensemble. With his starring role in 12 Years a Slave, the British actor is about to become a big star, and his performance here shows he well deserves it. Goodman is in creepy, mysterious mode and Jacqueline Bisset, who shows up in episode two as a reclusive, well-connected, music-obsessed aristocrat, is a revelation: The 69-year-old actress looks great and has never been better.

Dancing on the Edge - which aired earlier this year on BBC Two - is yet another British TV import, and with its meticulous period recreation, it should appeal to those suffering Downton withdrawal. By the end of Saturday's premiere, it's clear there's a lot more to this story than simply a band becoming famous. There's a danger that Poliakoff is trying to stuff too many things into his tale, and its deliberate pace might test our patience even more if it weren't for the music. The original jazz tunes penned by Adrian Johnston sound like old standards on first listen. It's the rare TV series that's a feast for the ears.