'The Boomer List' Revealed
By Kotei Kotey , July 23, 2014 04:34 PM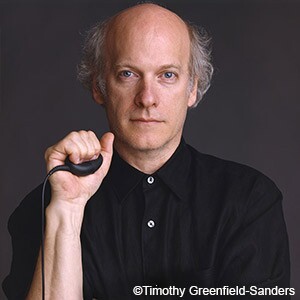 This post was updated on Aug. 7.
This year the last of the 76 million baby boomers turn 50. AARP is paying tribute to their contributions this fall.
Interviews with these 19 iconic baby boomers will be featured in American Masters: The Boomer List, a documentary by filmmaker-photographer Timothy Greenfield-Sanders. The documentary premieres nationwide Tuesday, Sept. 23, 9-10:30 p.m., on PBS (check local listings).
>> Sign up for the AARP Advocacy Newsletter
The list of the 19 boomers (one born each year of the baby boom) was revealed today. It includes:

1946: Tim O'Brien, Vietnam vet/author
1947: Deepak Chopra, M.D., New Age guru
1948: Samuel L. Jackson, actor
1949: Billy Joel, singer-songwriter
1950: Steve Wozniak, cofounder, Apple Computer
1951: Tommy Hilfiger, fashion designer
1952: Amy Tan, author
1953: Eve Ensler, playwright
1954: Julieanna Richardson, founder, The HistoryMakers
1955: Maria Shriver, journalist
1956: Kim Cattrall, actor
1957: Virginia Rometty, CEO, IBM
1958: Ellen Ochoa, director, Johnson Space Center
1959: Ronnie Lott, athlete
1960: Erin Brockovich, environmentalist
1961: Peter Staley, AIDS activist
1962: Rosie O'Donnell, entertainer
1963: David LaChapelle, artist
1964: John Leguizamo, actor

In addition to the PBS documentary, an exhibit, "The Boomer List: Photographs by Timothy Greenfield-Sanders," will be on display at the Newseum in Washington, D.C., from Sept. 26, 2014, through July 5, 2015.
"Most everything about how we live today is a product of this influential generation," said Greenfield-Sanders. "The film and exhibit will serve to capture boomers' dynamic spirit through a handful of notable ' American Masters' who had a profound effect on our world."
>> Get travel discounts with your AARP Member Advantages.
Throughout the exhibit's run, the Newseum will host a series of special programs and events that explore how boomers changed the world and the legacy they leave for future generations.
"Timothy Greenfield-Sanders's large-format portraits and interviews offer a unique window into a generation that truly changed the world," said Cathy Trost, senior vice president of exhibits and programs at the Newseum. "Through his lens, Newseum visitors will experience the remarkable stories of 19 people whose lives define the baby boom generation and offer a revealing perspective on the news events and stories that continue to shape our culture today."
Follow more Boomers coverage on Twitter using hashtag #boomers50.
Also of Interest

See the AARP home page for deals, savings tips, trivia and more