Does the Trailer for Whitney Houston's New Movie Make You Happy or Sad?
By Bill Newcott, April 3, 2012 02:00 PM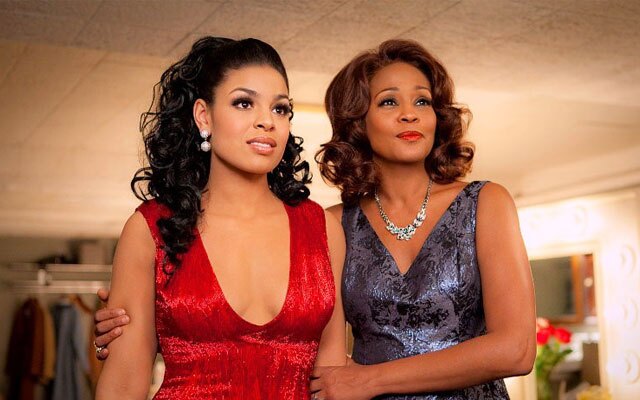 We're a couple of months away from the release of Whitney Houston's last movie, Sparkle and now that I've seen the trailer, I feel a kind of sadness, and maybe even anger, that I didn't really experience even when she died.

You remember the coverage back in February, don't you? All about how Whitney had been in a physical and emotional tailspin in the days before she died. There were endless reports of how she'd been disoriented and frail, rambling incoherently and collapsing in the back seat of her car. Those stories came in a great rush, almost as quickly as the news of her death was released. So we formed this tragic, somewhat decrepit picture of the latter-day Whitney, and that made the news of her death somehow more understandable.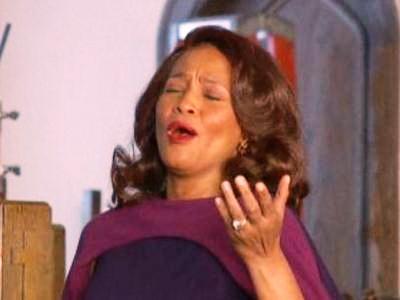 But look at her here, in the footage from Sparkle. Whitney is as beautiful as ever. The snippets of her singing ring with that clear, bell-like tone. Her eyes sparkle and she stands tall, commanding the screen just as she did 20 years ago in her screen debut, The Bodyguard (how is it possible Houston made just four movies in 20 years?).

I have no idea if Sparkle will be any good, as movies go. The director, Salim Akil, did quite a nice job with Jumping the Broom last year. But if Sparkle gives us a vibrant, triumphant figure by which we can remember Whitney, won't we all feel just a bit like we're buying into a lie? When moviegoers flocked to see James Dean in his greatest role, Giant, months after he died in a car accident, they mourned the star that might have been. Otis Redding's "Dock of the Bay" became a smash after he was killed in a plane crash, and everyone knew he'd been taken in his prime.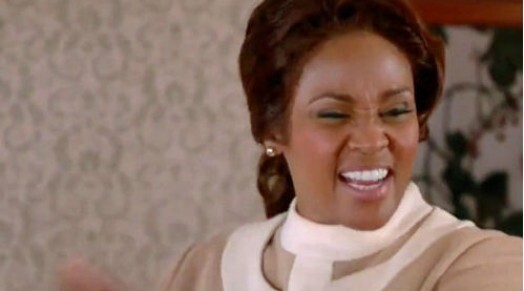 But Whitney? Say what you will about those who enabled her-I don't think it's uncharitable to contend that she, like Marilyn Monroe, hit the self-destruct button long ago, then presided over her own slow-motion detonation. That became abundantly clear when she died, and it made me sad. Seeing her in Sparkle, so eminently capable of pulling herself together for the lying camera, well, that just makes me mad.

So, which will it be: The Whitney who makes you sad or the one who makes you mad? That's not much of a choice. Maybe I'll just try not to think of Whitney Houston at all.