Dustin Hoffman: I'd Rather Play Jazz, But This Is Nice, Too!
By Bill Newcott , February 13, 2013 02:59 AM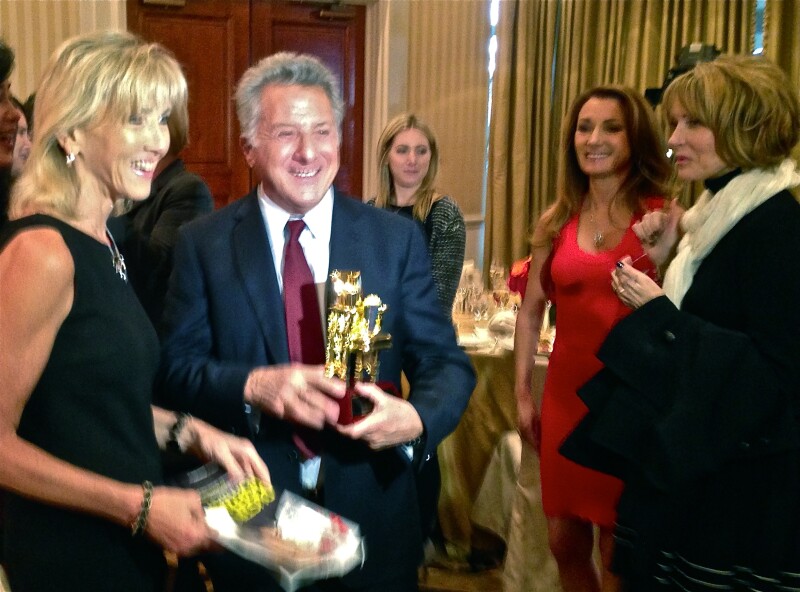 Dustin Hoffman once told our West Coast Editor Meg Grant that he would give up acting in a minute if he could only become a jazz musician. That switcheroo doesn't appear imminent, but last year at age 75 Hoffman did direct his first movie - the funny, warm Quartet.
That breakthrough achievement was among the reasons AARP toasted Hoffman Tuesday at the annual Movies for Grownups celebration in Beverly Hills.
"This is an impactful moment in movies," Hoffman told the intimate gathering of MFG winners and Hollywood insiders. Boomers, he said, may be the last generation to go out to a movie theater "traditionally, once a week."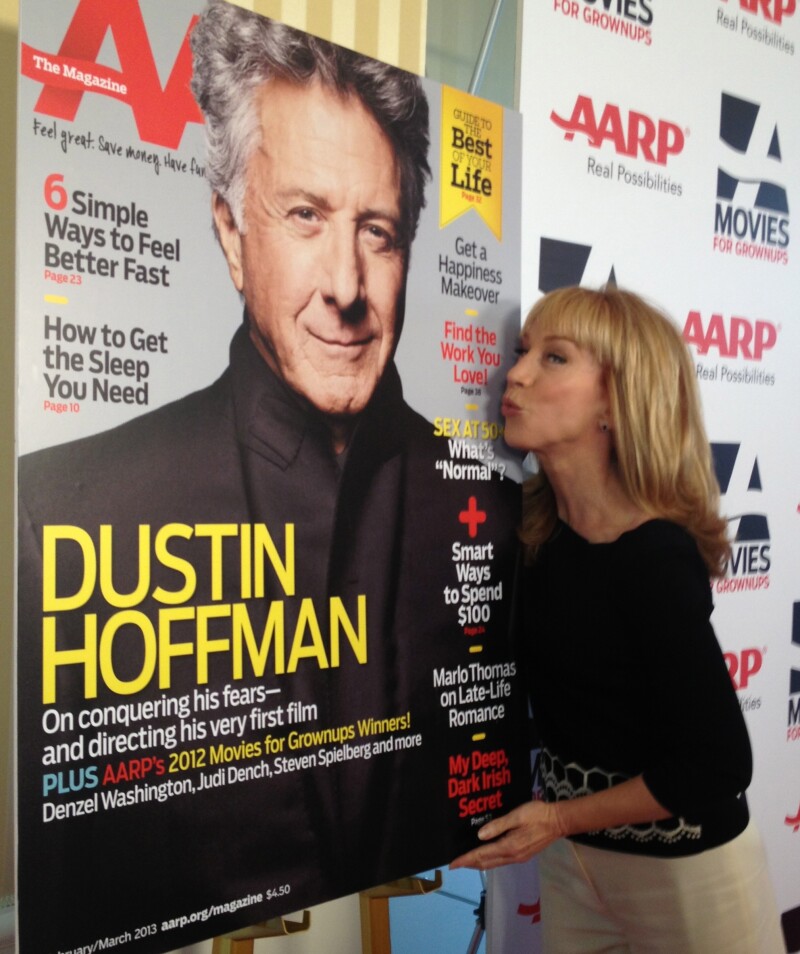 It was quite a gathering at the posh Peninsula Hotel. Besides Hoffman, the guest list included current Movies for Grownups winners Jacki Weaver (her MFG-winning performance in Silver Linings Playbook has likewise earned her an Oscar nomination); Ben Lewin, writer/director of The Sessions (Best Screenwriter); Dete Meserve and Judd Payne (producers of our Best Comedy winner, Bernie); and Jake Schreier and Christopher D. Ford (director and writer, respectively, of our Best Buddy Picture, Robot and Frank).
Also on hand were Emmy winners Loretta Devine and Kathy Griffin (who asked for a photo with Weaver), Golden Globe winner Jane Seymour, and John Savage.
As the days count down to her big Oscar night, petite, 66-year-old Weaver said she has plans for nothing but lots of work. She just said yes to a pilot for CBS, and even if the show is picked up, she wants to keep doing movies in her "spare" time.
I've been a little ticked off that Loretta Devine was written out of Grey's Anatomy, and Loretta, classy as ever, would admit only to being "sad" about it. But don't you think she'd be a great fit on Scandal, another show produced by G rey's creator Shonda Rhimes? So does Loretta! In the meantime, she's busy with her Lifetime series, The Client List.
Ben Lewin - wearing his ever-present suspenders that look like tape measures - sat at my table with his daughter. So did Ed Begley, Jr., who preserved his perfect attendance record at Movies for Grownups Awards events.
As the guests left, Frances Fisher (who's such a good friend of Hoffman she gets to call him "Dusty"), told me how he mentored her as a young student at the Actors' Studio in New York. She recently finished the upcoming film The Host, based on the novel by Stephenie " Twilight" Meyer.
"The script called for a gray-haired, wrinkled 60-year-old woman!" she said excitedly. Seeing her there, all red-haired and radiant in her pink dress and jacket, I found the casting a bit hard to swallow. So she whipped out her cellphone and showed me a picture of her in character.
"Hmm?" she said.
You'll see her in the film soon enough. For now, all I can say is, "Yikes!"
Check out all the Movies for Grownups winners this year: