Eclectic Group of Stars in 'Dust to Dreams' Special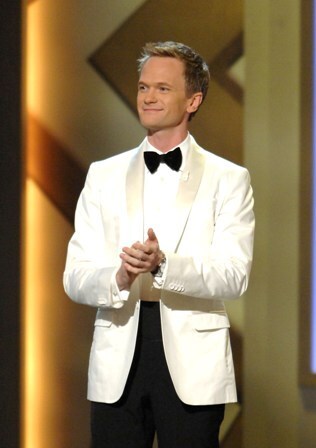 I'll admit it: I still get a teenage-style thrill out of seeing favorite music stars performing together for the first time - like Carole King with Jennifer Hudson and Mavis Staples. Is that cool or what?

The threesome are among the highlights of this Friday's (9/21) From Dust to Dreams: Opening Night at the Smith Center for the Performing Arts special on PBS, hosted by Neil Patrick Harris. They're part of a lineup of luminaries that ranges from John Fogerty to violinist Joshua Bell, Broadway's Brian Stokes Mitchell to Martina McBride. And then there are Willie Nelson and Merle Haggard - the 80-year-old Outlaw and the Hag, 75 - together again, and being joined onstage by the fabulous Emmylou Harris.

Everyone knows Las Vegas is a great place to visit, but the residents would like to also make sure it's a great place to live. And that, according to producer George Stevens Jr., is why "they built this $500 million performing arts center, which is really beautifully conceived and designed. It is architecturally sublime."

If Vegas were looking to add instant class to this event, the city couldn't have chosen anyone better than Stevens, whose myriad accomplishments include founding the American Film Institute, winning 11 Emmys and two Peabody Awards, and bringing us outstanding fare including the annual Kennedy Center Honors. He produced Dust to Dreams with Michael Stevens, his son, who also directed.

Their eclectic bill also includes American Ballet Theater stars Marcelo Gomes and Luciana Paris, "who perform The Sinatra Suite by Twyla Tharpe. It was the first time they'd done it to a live recording with Sinatra's voice joining them," Stevens told AARP.org. "It's the most beautiful piece."

And at the end, it's Jennifer Hudson singing "Take Care of This House," a fitting finish to the first performance in a new hall. Said Stevens, "The audience was thrilled."