Exotic Marigold Hotel: Let's Check Back In!
By Nina Biddle, March 02, 2015 04:03 PM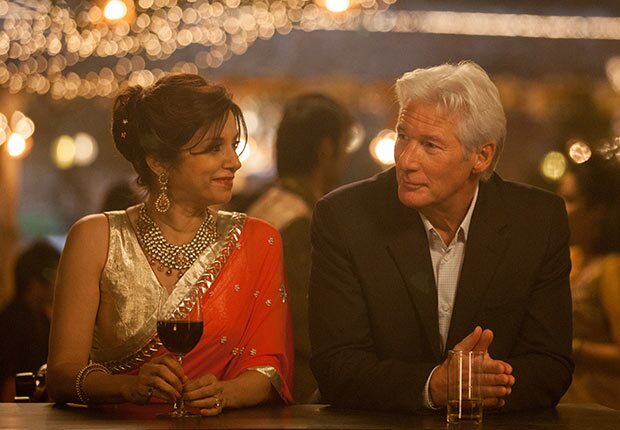 Celia Imrie — romance-minded Madge Hardcastle in The Best Exotic Marigold Hotel (2011) — says people turned out for that movie because "it touched an audience that had never had a film so directed at their time of life. It was all about tackling a new adventure as a lovely way to end your days."
With the sequel (waggishly titled The Second Best Exotic Marigold Hotel) set to debut on March 6, I made my way to Claridge's Hotel in London — clearly second to no other establishment — for a chat with Imrie and castmate Lillete Dubey (Mrs. Kapoor, above).
Tucking into their definition of tea-time snacks — a huge plate of French fries and an overflowing box of malted milk balls — the two elegant women explained how the sequel keeps the adventure going. "The [second] film is about being open to the infinite possibilities life has to offer at any stage," says Dubey, 61. "I think it's one of the few films that venture into that zone in a joyous way. It says life never stops surprising you unless you let it.
"I loved it when Maggie [Smith] says to Judi [Dench], 'How many lives can we have?' and Judi says, 'As many as we like.' It's about fearlessness — being ready to take a risk."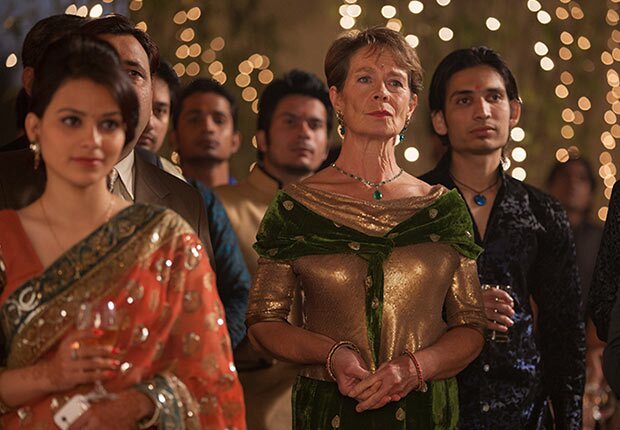 Imrie (left), 56, nods. "It was easy to play someone embracing life after 50," she laughs. "That's precisely what I'm doing! But the script is unpredictable: Madge isn't quite sure what she wants — or whether she will get it."
In Second Marigold, says director John Madden, the members of the "unconventional family" we met in the original have grown to understand and appreciate their adopted land; once perplexing, India is now home. Douglas ( Bill Nighy) has a bike shop and works as a tour guide; Evelyn ( Judi Dench) is developing a textile business. Madge and Norman ( Ronald Pickup) are running the Viceroy Club, and Madge has two wealthy maharajahs spicing up her life.
The expat band must deal with the arrival of Richard Gere, playing an attractive-and-perhaps-available American named Guy Chambers. "The actors all knew one another very well," says Imrie, making it easy to convey "the familiarity of residents living together in the same hotel. Then — in both reality and in the story — this handsome stranger suddenly arrives. Life reflected art."
>> Get travel discounts with your AARP Member Advantages.
As for real retirement, most Second Marigold actors are merely playing the part: "I don't think about retiring at all," says Dubey. "I'd be utterly bored in four days!"
If Second Marigold blooms as lustrously as the first — $136 million in global revenue, plus Best Picture nominations from The Hollywood Foreign Press, BAFTA and the Screen Actors Guild — Imrie, Dubey and the rest of the cast should be able to put off checking out of this particular hotel indefinitely.
Photos: Laurie Sparham/Twentieth Century Fox Film Corporation
Also of Interest

See the AARP home page for deals, savings tips, trivia and more.