Falling for 'Smash' Again in Season 2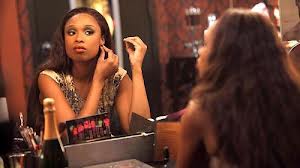 When Smash made its glittering premiere last season, complete with its Spielberg-Meron-Zadan imprimatur, many of us fell in love with the NBC serial that took us behind the scenes of a Broadway musical in the making. But as with many love affairs, somehow the little flaws turned into big disappointments, and the disappointments became less and less tolerable. The magic faded with clunky plot points, an unbelievable villain (Ellis, played by Jaime Cepero), and the show's insistence that Karen (Katherine McPhee) is a far superior performer to Ivy (Megan Hilty) though we all clearly saw otherwise.

So, what's ahead for our relationship, now that we and Smash have been through so much? Well, be ready to be romanced anew. Season 2 launches Feb. 5 with a two-hour premiere episode that throws out much of the bad (Ellis) and puts the main story on an entirely different track. Ivy just might get some appreciation. Karen just might hook up with an angry genius of a young composer (Jeremy Jordan), and a Rent-type contemporary musical might ensue. We get the pleasure of Oscar winner Jennifer Hudson (above) as a Broadway superstar who befriends Karen for a few episodes. And the music makes it worth watching all by itself, with several new songwriters joining Marc Shaiman and Scott Wittman.

As Hilty told us, "There are so many things happening this season, I think everyone is going to be pleasantly surprised."

New show-runner Joshua Safran ( Gossip Girl) deserves kudos for his overhaul, and his daring. He even has the nerve to almost break the third wall with a wink at Debra Messing's former hit, Will & Grace. Add a gallery of exciting guest stars including Liza Minnelli, Jesse L. Martin and Sean Hayes, and the revamped Smash is looking like a show we could fall for again.