Give Thanks for These Terrific Thanksgiving Movies
By Bill Newcott, November 26, 2014 01:43 PM
There's only one time when it's OK to combine the words "Movie" and "Turkey" - and that's when you're talking about great Thanksgiving movies. Here's my list of favorite films (in no particular order) in which the fourth Thursday in November plays a featured role.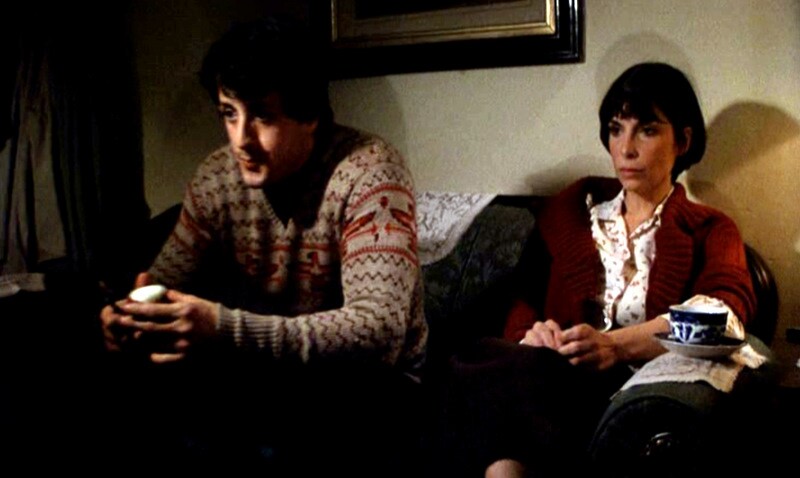 Rocky (1976)

It's on Thanksgiving that the struggling fighter Rocky Balboa (Sylvester Stallone) goes home for dinner with his friend Paulie (Burt Young) and finally convinces Paulie's sister Adrian to go out on a date with him. Well, actually, it's Paulie who forces the issue, by pulling the turkey that Adrian is baking from the oven, throwing it away and insisting that the two go out. What follows is Rocky and Adrian's impromptu visit to an ice rink, and in one of the loveliest first-date scenes ever filmed, we witness two people, unsteady on their feet, awkwardly and inevitably slipping into love. In 35 years as a writer, director and actor, Stallone has hit his share of sour notes - but not this time. In all the Rocky films, right through his thoroughly satisfying coda in 2006's Rocky Balboa, Stallone always got the chemistry between Rocky and Adrian sublimely right, and it all began on that Thanksgiving night when Paulie threw out the turkey.

>> 2014 Holiday Movie Season Preview

Hannah and Her Sisters (1986)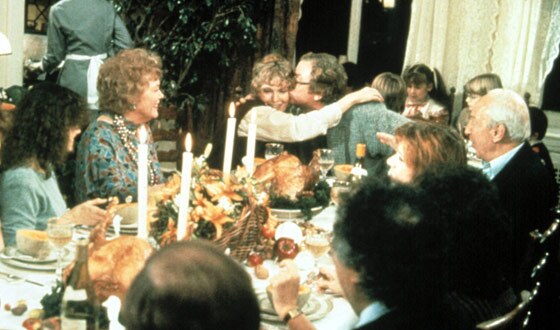 Woody Allen's story of three sisters and their romantic misadventures bridges three Thanksgivings, and each observance provides a benchmark for the women's various relationships. There are the usual Allen-esque complications - illicit affairs, treacherous deceits and lots and lots of neuroses, particularly on the part of Woody's character Mickey, the ex-husband of Hannah (Mia Farrow). As with lots of Allen movies, the family's annual gatherings sound more scripted than familial, but there is still a ring of authenticity, thanks largely to the reassuring presence of Maureen O'Sullivan and Lloyd Nolan (in his last role) as the girls' parents.

Planes, Trains, and Automobiles (1987)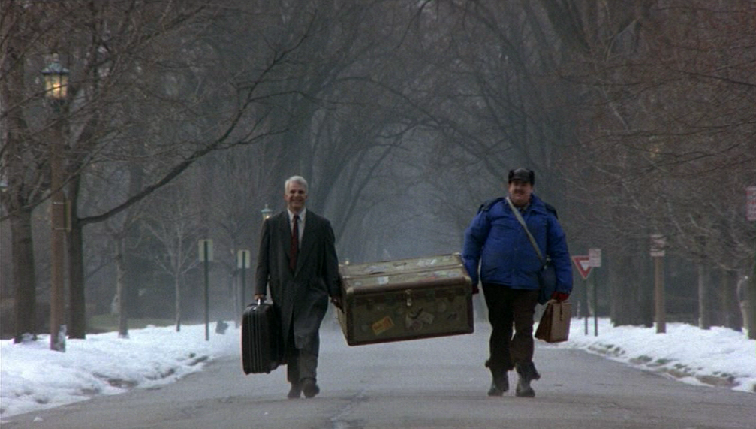 Anyone who has ever endured a seemingly doomed voyage home for the holidays will find this John Hughes comedy at once hilarious and vaguely disturbing. Steve Martin is the family man and executive who just wants to get home from Manhattan to Chicago in time for Thanksgiving dinner; John Candy is the effusive shower curtain ring salesman who somehow becomes joined at the hip with Steve as the short intercity hop rapidly devolves into an abyss of transportation modes that variously break down, take wrong turns or simply burst into flames. To repeat the gags is to ruin them (but do remember the line, "Those aren't pillows!"), and at times Hughes slathers on the pathos with a spatula - but really, isn't sentiment what Thanksgiving is all about?

>> Get entertainment and dining discounts with your AARP Member Advantages.

The Ice Storm (1997)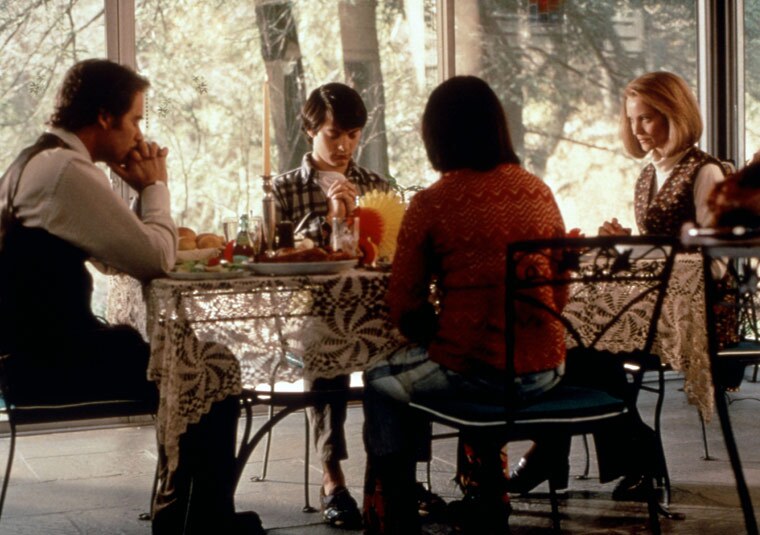 It's hard to ignore this one, but although the story unfolds on a Thanksgiving weekend, it's not really a movie you'd want to gather the kids for after the Macy's Parade. Ang Lee's scorched-earth study of suburban life in 1973 introduces us to an alcoholic businessman (Kevin Kline), his distraught wife (Joan Allen) and their nymphomaniac daughter (Christina Ricci). There's adultery, drug use and a crippling ice storm that freezes everyone into one way-too-cramped situation. The cast is uniformly perfect, and Lee's portrait of a culture where taboos are tossed aside like lingerie is as chilling as its title.

The War at Home (1996)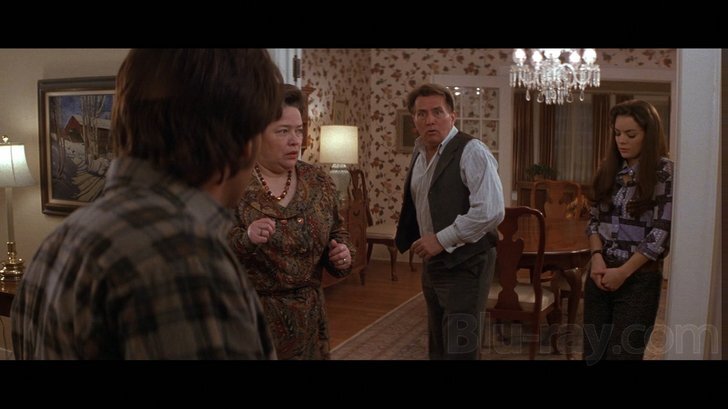 Why Emilio Estevez didn't win an Oscar for his heartbreaking performance as a traumatized Vietnam veteran enduring a disastrous Thanksgiving at home is one of the great shames of Award-dom. Estevez directed the film - with his real-life dad Martin Sheen and Kathy Bates as his parents - and he crafted a painfully intimate portrait of a family at the end of its rope. The final scenes of The War at Home are as powerful a 15 minutes as you'll ever spend watching a movie.



Scent of a Woman (1992)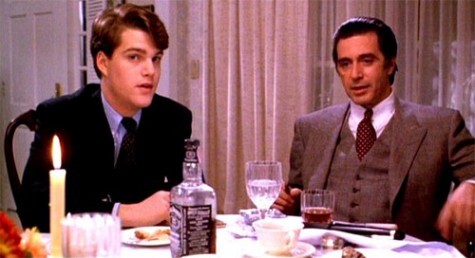 The trouble with classic film performances is they tend to get crystallized, over time, into one memorable scene: Clark Gable's Rhett not giving a damn; Bogart's Rick lookin' at you, kid; and Al Pacino's Frank Slade dancing a blind tango with Gabrielle Anwar in Scent of a Woman. Really, Pacino's crowning scene in this Oscar-winning turn comes during an incendiary Thanksgiving dinner, during which Frank's nephew (Bradley Whitford) taunts him about the careless accident that resulted in his blindness. Pacino's response, a dead-eyed stare that nevertheless conveys his mounting rage mixed with anguish, is among the most miraculous pieces of film acting you'll ever witness.

She's Gotta Have It (1986)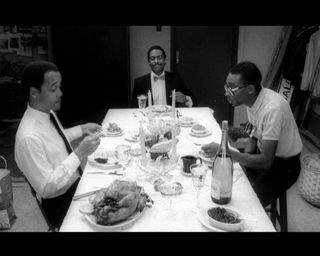 Spike Lee exploded onto the scene with this film that disguises itself as a romantic comedy while shrewdly exploring the complex layers of American black urban society. Those strata are laid wide open during a quite awkward Thanksgiving dinner to which the herone Nola (Tracy Camilla Johns) has invited her three very different suitors: a polite professional, an egotistical model, and a street-smart bicycle messenger, played by Lee. The men's conversational attempts to win over Nola are delightful on their face...while at the same time guys in the audience recognize, a bit uncomfortably, elements of their own personalities in each of them.

Alice's Restaurant (1969)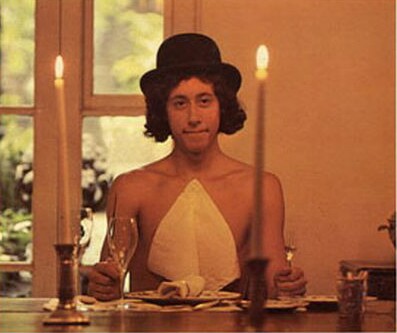 The most famous Thanksgiving dinner of the 1960s gets the big-screen treatment from director Arthur Penn - who'd just made history with Bonnie and Clyde - in this quirky rendering of Arlo Guthrie's subversive song. Arlo plays himself, narrating the story of how, after a "Thanksgiving dinner that couldn't be beat," he and a buddy were arrested for dumping Alice's garbage along a roadside. It's hard to imagine today that Alice's Restaurant was considered terribly edgy back in the turbulent '60s. It's interesting to note that many people in the film (the song is based on an actual run-in Arlo had with the law) played themselves, including the original Officer Obie and the judge who convicted Arlo based on the evidence of "27 eight-by-ten color glossy photos." That spirit of good-natured coexistence runs through an antiwar film undoubtedly made to prick a nation's conscience, but which survives as a warm evocation of a time long gone.

Photos:
Rocky: United Artists
Planes, Trains and Automobiles: Paramount Pictures
Hannah and Her Sisters: Orion Pictures
The War At Home: Touchstone Pictures
Scent of a Woman: Universal Pictures
She's Gotta Have It: 40 Acres & A Mule Filmworks
The Ice Storm: Fox Searchlight Pictures
Alice's Restaurant: United Artists
















Also of Interest

See the AARP home page for deals, savings tips, trivia and more.