Go Green! 10 St. Patrick's Day Movies
By Bill Newcott, March 14, 2012 08:06 AM
Some 45 million Americans identify themselves as Irish-weird, when you consider only six million people live on the whole of Erin's Isle-but perhaps that explains why so many classic movies have an Irish focus.

These days, an awful lot of those movies seem obsessed with the dark side of Ireland, it's history of famine and religious strife. But faith and begorrah, it's St. Patty's Day, time to celebrate the beauty of the land and the resilient, sometimes quirky nature of its people.

So pull up a TV tray, dish up that corned beef and cabbage, and enjoy any one (or all) of these Solid Green classics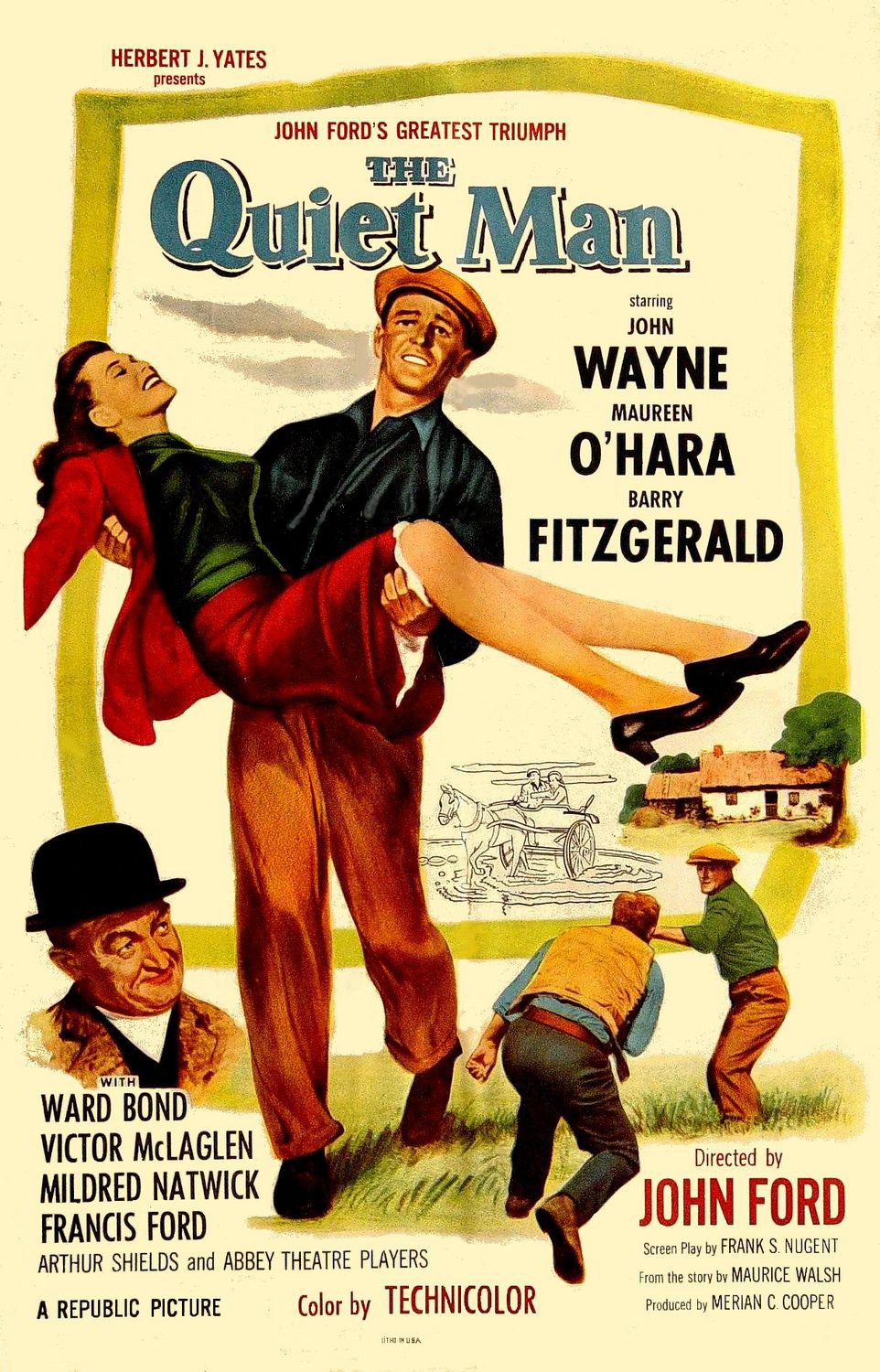 The Quiet Man (1950) John Wayne and John Ford were seemingly most at home on the range-a'la Stagecoach and Fort Apache. But Ford had bought the rights to this story for $10 in the 1930s, and the two went all the way to Ireland to make the most of their screen adaptation. Wayne plays a retired American boxer and expatriate who falls in love with Maureen O'Hara (well, who wouldn't?). But before they can wed, he has to convince her ne'er-do-well brother (Victor McLaglen) to surrender the required dowry. The real star here is County Mayo, green and rolling, stone walls and sod roofs, in all their Technicolor glory.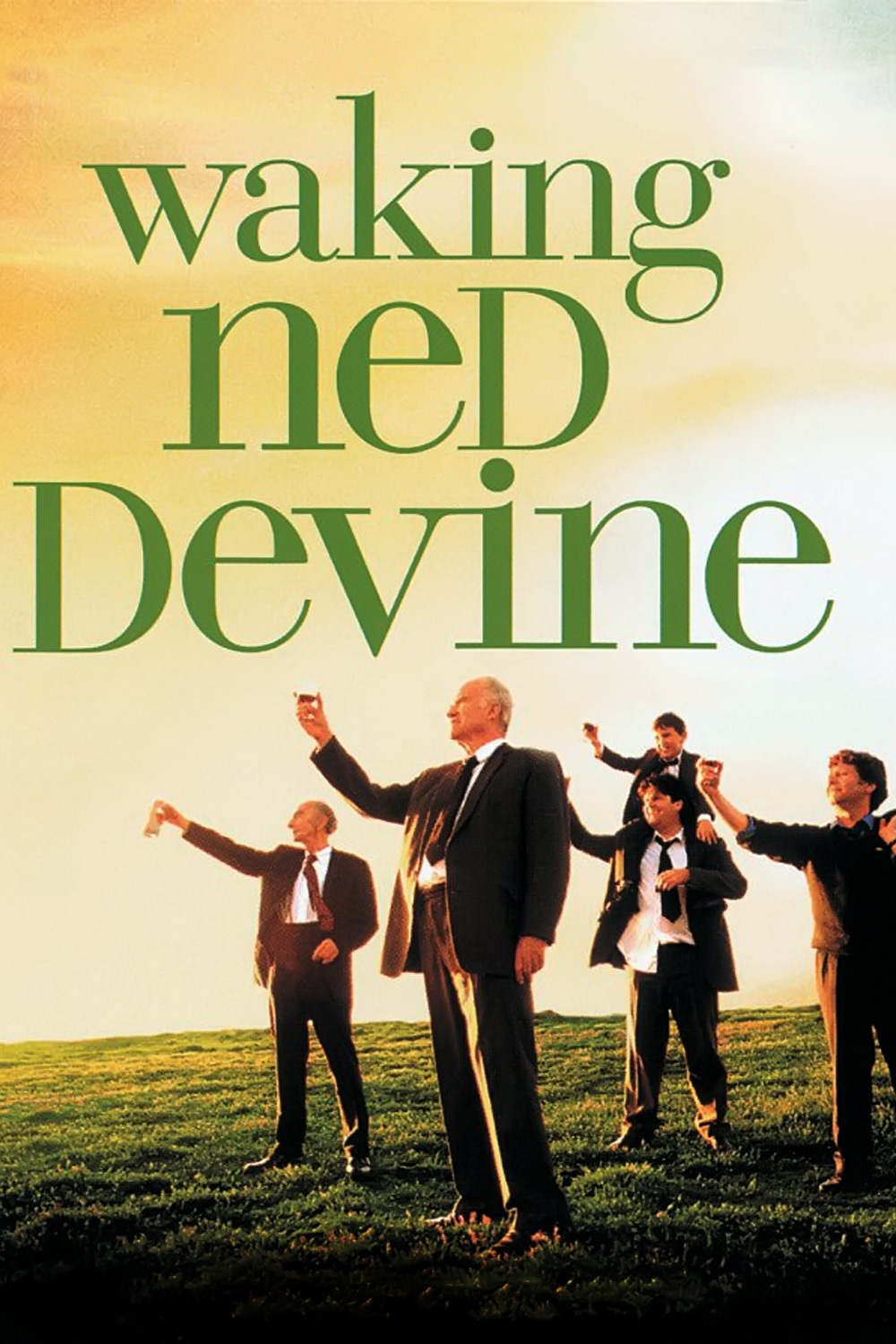 Waking Ned Devine (1998) This is one of those small-town comedies the Brits and Irish seem so adept at turning out, peopled with oddball characters drawn together by extreme coincidences. The residents of a small Irish coastal town on the Isle of Man conspire to pretend the winner of the National Lottery-who died of shock at learning of his good fortune-is still alive, so they can collect and split the proceeds. That rascally quality of Irish legend is on delightful display here, and if wiry David Kelly wasn't an actual leprechaun, he surely could body double for one-particularly in the celebrated scene when he rides a motor scooter, stark naked, across the island.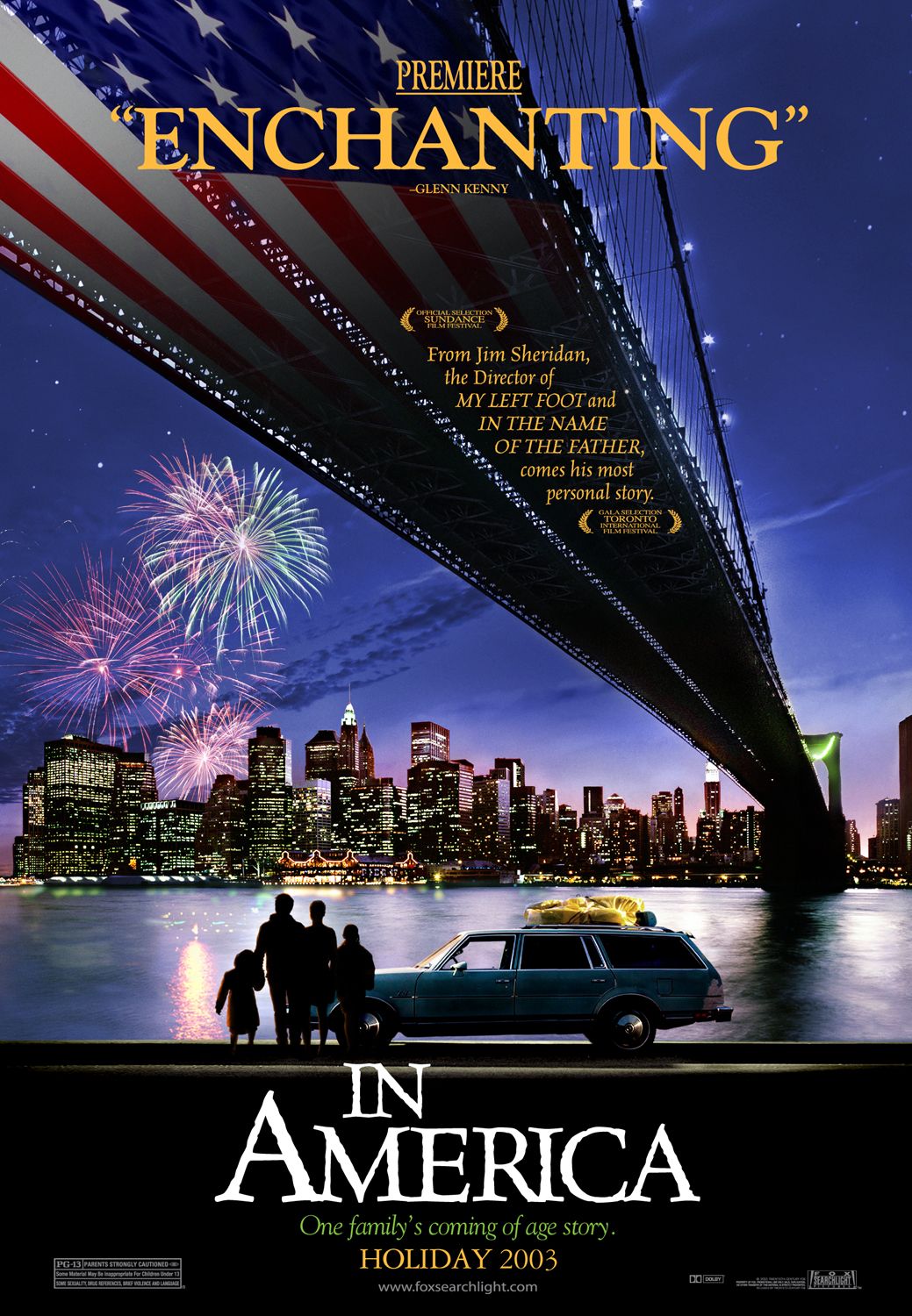 In America (2003) Director Jim Sheridan's most noted films- My Left Foot and The Name of the Father-were filmed in Ireland. But this warmhearted family drama, based on Sheridan's own days as a struggling young writer raising his family, is set in New York City. Big Apple backdrop aside, the language of In America sings with Irish lilt, and there's something unmistakably Irish about the family bonds among the parents (Paddy Considine and Samantha Morton) and their daughters (Sarah and Emma Bolger).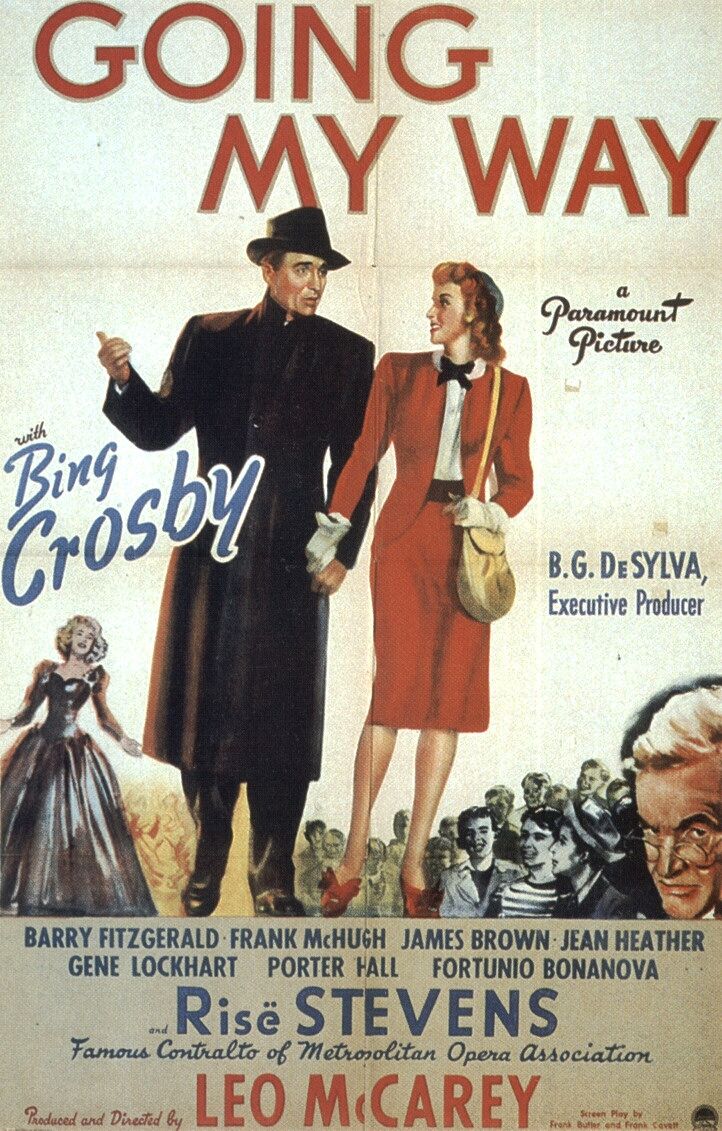 Going My Way (1944) In the 1940s Hollywood developed something of an Irish fetish­-especially when it came to Bing Crosby, who won an Oscar as salt-of-the-earth Father Chuck O'Malley in Going My Way (directed by Irishman Leo McCarey and costarring, as the befuddled senior priest, Barry Fitzgerald). Der Bingle put on the Roman collar once more in a sequel, The Bells of St. Mary's (with Ingrid Bergman as a most fetching Sister Benedict), but it was in the first that he cast the mold of the perfect Irish priest: compassionate, world-wise, and a lovely voice, the better to serenade his mentor with "Too-Ra-Loo-Ra-Loo-Ra." 


Darby O'Gill and the Little People (1959) Nearly lost in the Walt Disney canon is this thoroughly charming tall tale of leprechauns, banshees, and Pookahs. Darby is a caretaker who has one adventure after another with Ireland's "little people," and the sheer breadth of folklore touched upon reflects Disney's collaboration with the country's Irish Folklore Commission. The special effects are aweseome, and as a bonus you get to see and hear a young Sean Connery sing!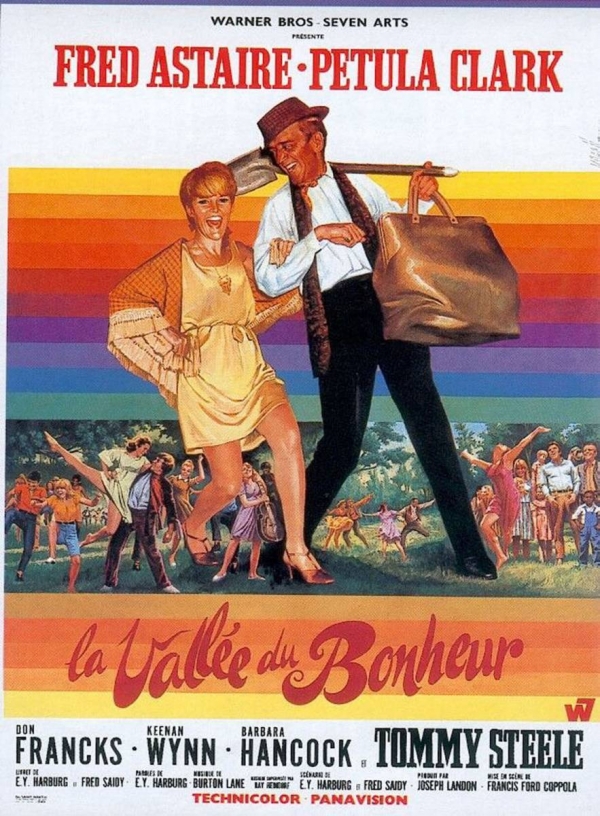 Finian's Rainbow (1968) In  Fred Astaire's last musical, he's a roguish leprechaun of a guy. Finian arrives in the U.S. toting a pot of gold which he believes will multiply if he can bury it in the shadow of Fort Knox.He's also pursued by a real-life leprechaun, played by Tommy Steele, who wants his pot back (and no, even though it was the late 60s, we're talking about a plain old kettle kind of pot). Petula Clark is his daughter, the songs are by "Yip" Harbug-and Fred, at 69 years old, dances the hell out of "When the Idle Poor Become the Idle Rich."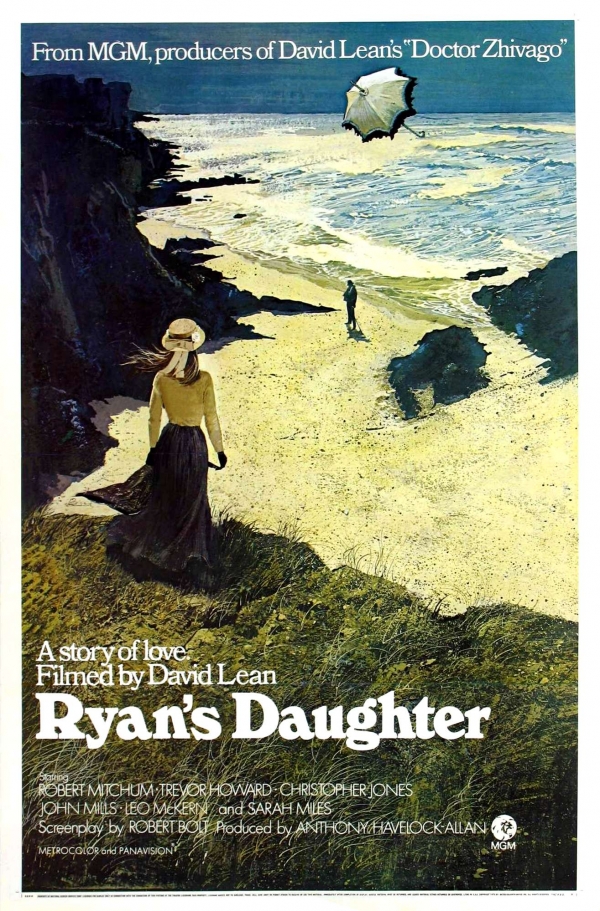 Ryan's Daughter (1970) Director David Lean had already taken moviegoers across the sands of the Sahara ( Lawrence of Arabia), through the jungles of Asia ( Bridge on the River Kwai), and into the frozen expanse of Czarist Russia ( Doctor Zhivago). In Ryan's Daughter, he captured as no one ever had the power of the Irish landscape. There are memorable performances to spare in this story of a man (Robert Mitchum), his young wife (Sarah Miles), and the battle fatigue-stricken solder she falls in love with (Christopher Jones)-but it is the windy, stormy, rock-strewn Irish coast that is the film's most indelible character.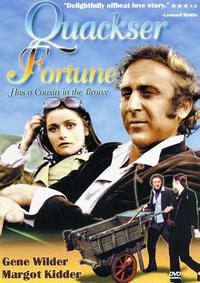 Quackser Fortune Has a Cousin in the Bronx (1970) One of Gene Wilder's most endearing-and overlooked parts-was as a young Dubliner who shuns the city's upward-mobile possibilities in favor of collecting horse dung and selling it for fertilizer. Margot Kidder is adorable as the visiting American who just might inspire him to aspire to something more. Dublin has never looked more inviting, and Wilder adopts an Irish brogue that's downright melodic.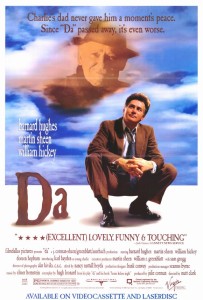 Da (1988) The screen version of Hugh Leonard's hit Broadway play-about a New York playwright who goes to Ireland to bury his father-stays a bit stagey. But Martin Sheen and Barnard Hughes are irresistible as the bickering/loving father and son. Da, as it happens, is very much alive in his son's mind, and the pair's conversations sparkle in what amounts to a feature-length dialogue. Together, they make enchanting company, and the Ireland locations are as homey as a hearth.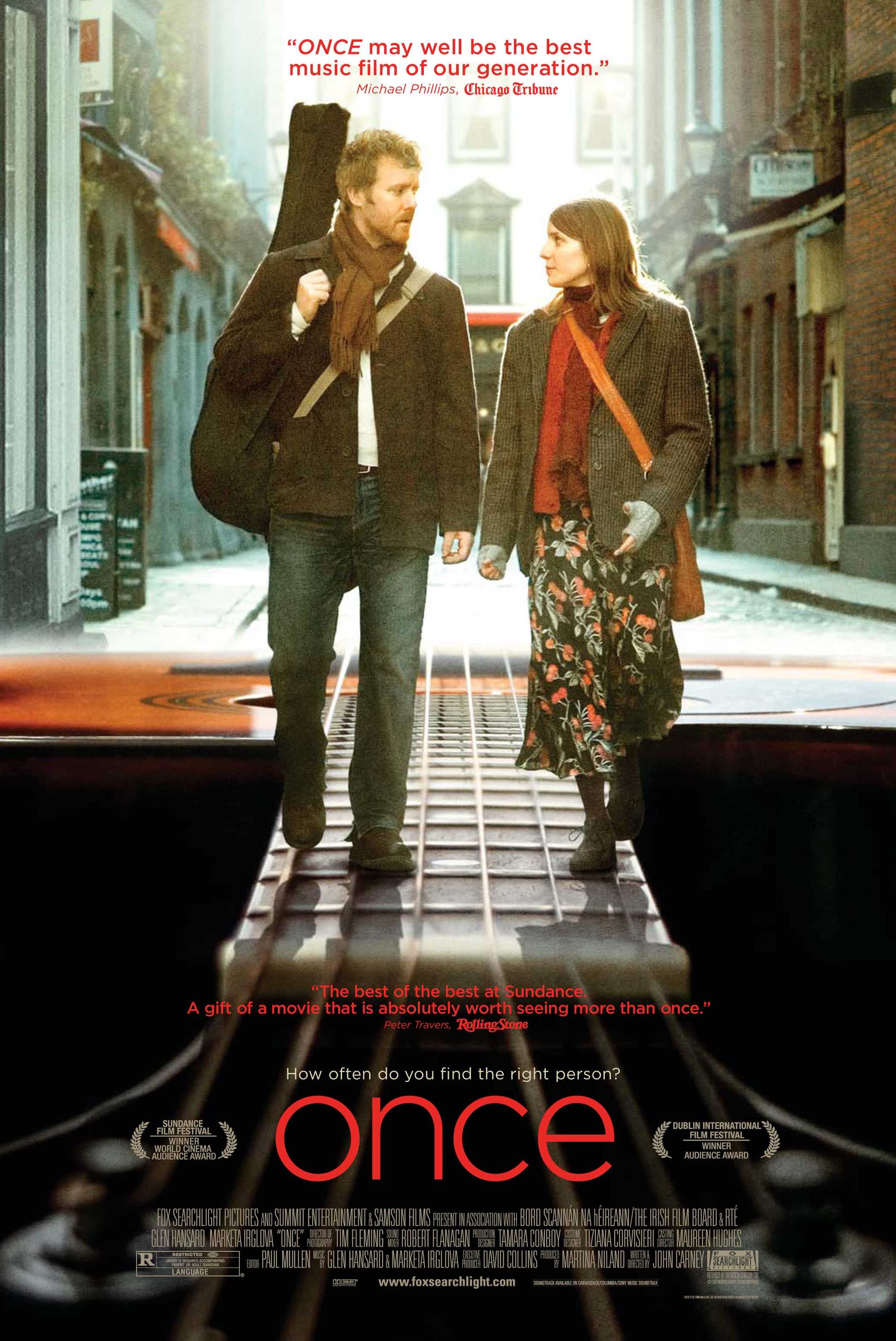 Once (2006) The film's Oscar-winning song "Falling Slowly" became a radio standard-but you may have missed the movie itself, the story of a Dublin busker (Glen Hansard) and the Czech woman (Markéta Irglova) who helps him write the best songs of his life. At its gritty heart, Once is a celebration of the music that seems to spring from every glen, bally, and street corner of Old Erin.