"Gone Girl" Gets the Weekend Going
By Bill Newcott , October 02, 2014 05:09 PM
Two very different types of getaways figure in this week's theatrical debuts, while a new DVD set invites you to warm up to some mighty cold characters.
Gone Girl
Hotly anticipated by fans of Gillian Flynn's 2012 novel, the film version of Gone Girl (adapted by the author) is a crackerjack mystery. It makes you wonder (in the following order) who's dead, who killed them, whether anyone's dead at all, and who might be next. Ben Affleck plays Nick Dunne, who comes home one morning to find signs of a struggle and his wife Amy (Rosamund Pike) gone. He calls the cops, who swiftly put Nick atop their "Persons of Interest" list. Let go of the wheel and let director David Fincher drive Gone Girl down its meandering narrative road.
Hector and the Search for Happiness
Simon Pegg, impish as ever, plays a successful London shrink beloved by his patients and by his beautiful, patient girlfriend (Rosamund Pike again!). Driven by a gnawing sense of dissatisfaction, he takes off on a global quest to find out what makes people happy. Pegg's Hector is funny and engaging, so it's a double neck-snapper when the film unaccountably shifts to the dark side halfway through. But a plot twist returns him to Candyland — and to an epiphany we've heard preached from a movie set before: "There's no place like home."
>> Celebrity Couples Still Crazy for Each Other
VIDEO: Denzel Washington and Antoine Fuqua explain why action movies (including "The Equalizer") keep doing that hero-cavalierly-strolling-away-from-a-slo-mo-explosion thing.
Still Out There...
Boyhood
In 2002, writer-director Richard Linklater wrote a script about a young boy's life from age 6 to his late teens. He filmed it over the ensuing 12 years, letting his actors literally grow into their parts. Sure, the nearly three-hour Boyhood could stand some trimming, but it's easy to understand Linklater's reluctance to leave anything on the cutting-room floor. His gamble on casting Ellar Coltrane as the boy is inspired; as his parents, Patricia Arquette and Ethan Hawke show it's not just children who evolve over a decade or so. In fact, Boyhood is most compelling when it explores the complex dynamics between growing children and their oft-confounded parents. FULL REVIEW
>> Sign up for the AARP Leisure Newsletter
Cantinflas
There's no more beloved figure in the history of Latin American cinema than the Mexican comedian Cantinflas — known to U.S. audiences, if he is at all, as David Niven's sidekick in Around the World in 80 Days. Action star Oscar Jaenada Gajo ( Pirates of the Caribbean) gives a funny, touching, physically nimble performance in this life story of the man dubbed "the world's greatest comedian" by Charlie Chaplin.
The Disappearance of Eleanor Rigby: Them
Jessica Chastain and James McAvoy are heartbreaking as a tragedy-stricken couple watching their youthful love unravel. The subtitle (Them) signals what went before, when director Ned Benson made two separate films with the same cast: Him, told from the husband's viewpoint, and Her, told from the wife's. Those individual films will be released later this year by The Weinstein Company; in the meantime, savor this rich, sad, compelling story of romantic, delirious love and its aftermath.
The Drop
More than a year after James Gandolfini's death, his final film (based on the Dennis Lehane short story "Animal Rescue") presents the star in the type of role that defined his career: a crusty, dangerous, yet somehow lovable thug. He plays Marv, who runs a Brooklyn bar used by the Mob for money drops. Of course someone has the bad idea to hold the place up, a move that ensnares Marv, his handsome young bartender (Tom Hardy) and a sociopathic dog beater (Matthias Schoenaerts). Gandolfini is mesmerizing as always, but you can't help ruing the fact that the actor (who died last year at 51) was just beginning to expand his repertoire beyond his character here.
The Equalizer
If Denzel Washington and director Antoine Fuqua were to surprise us at any point during this over-the-top action flick, they would have failed at their mission. The Equalizer is not about breaking ground, nor creating art. It's about Denzel — older, wiser, more experienced than those around him — kicking bad-guy butt against a backdrop of dark alleys and rusting industrial landscapes. No one does the dead-eyed-hero bit better than Denzel, and few directors choreograph action more deftly than Fuqua ( Training Day, Olympus Has Fallen). Is there a story line? Yep. Will you recall it after the last nail gun fires? Doubt it.
>> Get entertainment and dining discounts with your AARP Member Advantages.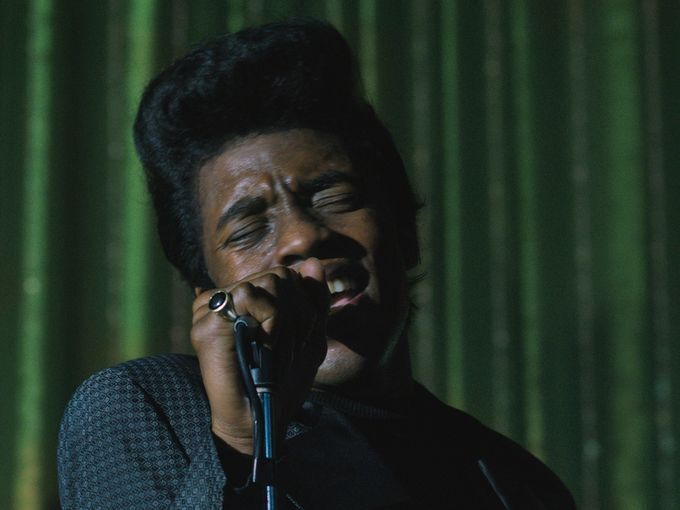 Get on Up
Chadwick Boseman ( Jackie Robinson in 42) makes playing The Hardest-Working Man in Show Business seem easy in this spectacular, funk-driven biography of James Brown. The soundtrack is the genuine Brown, but Boseman nails his Mashed Potato dance steps and inseam-defying splits. At first you may think director Tate Taylor (The Help) is showing you random moments from Brown's tumultuous life, but you'll quickly see the method to his montage.
The Hundred-Foot Journey
Helen Mirren is a snooty French chef; veteran Indian star Om Puri (East Is East) is the immigrant who opens an authentic Mumbai-style restaurant, replete with secret spices and blaring santoor music, across from her chic, white-tablecloth place in the South of France. The resulting culture clash fuels this foodie romance from Lasse Hallström, who also directed Chocolat. The dishes look delicious and the stars are endearing, but the predictable script could have used more seasoning.
Land Ho!
Equal parts comedy, adventure and coming-of-age drama (for the 70-plus set), this is the year's most engaging buddy picture. Paul Eenhoorn (This Is Martin Bonner) and 72-year-old Earl Lynn Nelson (in his first major film role) play a couple of guys who head to Iceland for one final hurrah. The two actors reportedly improvised roughly half the dialogue, and their spontaneity fuels a film in which surprisingly little happens. Which is just fine: For the most part we happily join the pair's idyll, marveling alongside them at Icelandic geysers and misty hot springs. The landscape they traverse is barren and beautiful; the emotional chasms they bridge are honest and universal. FULL REVIEW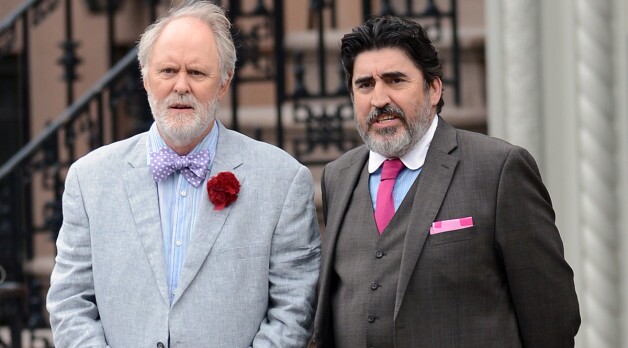 Love Is Strange
Two of the screen's finest actors, John Lithgow and Alfred Molina, bring warmth and humor to a modern yet timeless love story. They play a couple who've lived together for decades, only to see their comfortable Manhattan lifestyle come crashing down when they get married. Director/co-writer Ira Sachs lavishes uncommon dignity and consistent good humor on the guys, their families and even those who stand in the way of their ultimate happiness. A film like this requires a delicate balance; happily, everyone involved succeeds like a Wallenda — and makes the acrobatics look easy. FULL REVIEW
My Old Lady
Kevin Kline is brilliant — funny, pitiful, tragic — as a down-on-his-luck American writer who inherits a Paris apartment only to find it occupied by an old woman who, by law, can live there the rest of her life. Maggie Smith is the lady in question, and she makes the perfect foil to Kline's flustered ex-pat. Dame Maggie has settled into too many comfy grande dame roles of late (we're looking at you, Downton Abbey), but here she's positively fierce in a truly powerful screen performance. Kristin Scott Thomas is sweet but firm as her protective daughter.
Sin City: A Dame to Kill For
We went to writer-director Robert Rodriguez's hyperviolent comic-book flick because we heard Mickey Rourke, Bruce Willis, Dennis Haysbert and Powers Boothe star in it. We left the theater checking the bottoms of our shoes for human entrails.
This Is Where I Leave You
Jane Fonda is radiant as the newly widowed mother who summons her four grown children to sit shiva at her house following the death of their father. Talk about your surly bunch: The three brothers (Jason Bateman, Adam Driver and Corey Stoll) don't much care for one another, and each is undergoing a life crisis. They are, however, fond of their sister (Tina Fey) — but, like her, they blame their hangups on their psychologist/author mom. It's all a bit too complex for one movie, but the wonderful cast moves things briskly along.
A Walk among the Tombstones
Gather 'round, children, and heed my tale of a time long ago, when Liam Neeson movies were thoughtful, mesmerizing things, and he played pensive, quietly heroic figures whose most difficult battles were waged inside his handsome head. Far be it from me to decry a man for granting his services to the highest bidder. But wouldn't it be wonderful to see the star of Schindler's List appear in something other than one more movie about a lone-wolf ex-_ _ _ _ _ (add "cop," "rogue CIA agent" or "Navy SEAL" here) on the trail of a _ _ _ _ _ (villainous type here) who has kidnapped a _ _ _ _ _ (vulnerable victim here) — only to discover the perps belong to a _ _ _ _ _ (large, powerful organized crime group here)?!?
New on DVD, Blu-Ray and Video On Demand:
Fargo: The Complete First Season
Could the Cohen Brothers' quirky movie about murder, mayhem and wood chippers on an icy landscape translate to a TV-series format? Many had their doubts, but the stellar cast and whip-smart script make this series percolate from the first shot. Rather than retelling the original story, it unspools a larger narrative in a similar setting. As in the original, though, red blood on white snow is still just as stark.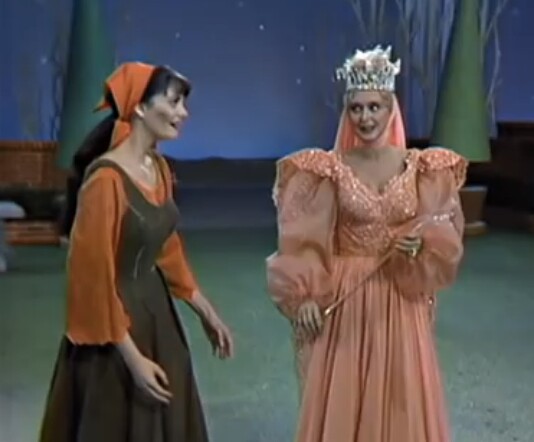 Rodgers and Hammerstein's Cinderella (1966)
Lesley Ann Warren is as adorable as you remember her in her television debut, starring in the R&H musical version of the classic fairytale. This restored version of the TV broadcast — an annual fixture for a decade on CBS — takes you right back to your family's living room, TV dinners and all. Warren, her soft voice and delicate features perfect for the part, sings and dances the night away with her all-star comrades including Celeste Holm, Pat Carroll, Ginger Rogers and Walter Pidgeon — and, as the Prince, Stuart Damon, known to later generations as Dr. Alan Quartermaine on General Hospital.
PHOTO: Sony Pictures Entertainment
>> Visit (And Like!) the Movies for Grownups Facebook Page
Also of Interest

See the AARP home page for deals, savings tips, trivia and more.