Good TV This Week: 'Mad Men' Bar is Open, and High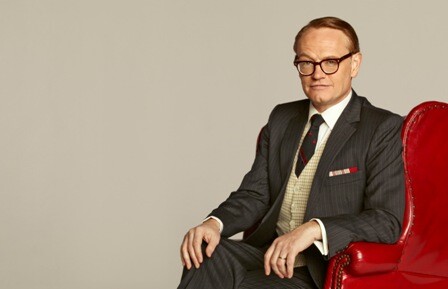 It's been a 17-month wait, but "Mad Men" finally returns tonight (3/25) amid a hale of hyperbole aimed at getting the public back in the mood for the 15 Emmy-winning drama. The AMC website even offers a handy "Mad Men" party planner; you can almost smell the vermouth! Will Season 5 live up to the series' storied history, or begin to look tired, like Don Draper (Jon Hamm) after a string of one-night stands? Will its slap-in-the-face frank encounters with racism this year keep Matthew Weiner's creation sharp and relevant? Or will it slip on its soapy elements?

Grownup viewers, who've appreciated Weiner's ability to time trip in a way that is meaningful to the present as well as truthful to the past, will find the two-hour premiere contains brilliant moments of heartbreak, humor and honesty. The bar remains high, too -- to hear Jared Harris tell it.

The 50-year-old son of late Irish film icon Richard Harris has a running bet with his fellow cast members: if anyone can get an ad-lib into a "Mad Men" scene, he'll give them $100. "No one's won it yet," he told AARP.org - a testimony to the tautness of Weiner's writing.

We left off Season 4 with the normally cool-headed Draper impulsively getting engaged to his secretary, Megan (Jessica Pare). Harris - that's British financial officer Lane Pryce to "Mad Men" fans - admitted the end of last season shocked him, and he thought the show could be over. "Obviously there is more, but Matt also protected himself and tied up everything in one 'novel,' if you will."

Lane also has his own "novel," as Harris puts it. Having fallen under Draper's influence, he's enjoyed drunken revelry on the town and wound up with a call girl. Season 5 finds him dealing with a marriage that's in shambles, and his affair with an African-American Playboy bunny. "He's buying into the American dream, the American character. Suddenly he has all this freedom, which is liberating, but at the same time you can go astray," Harris mused. "That idea is fascinating."