Good TV This Week: The National Memorial Day Concert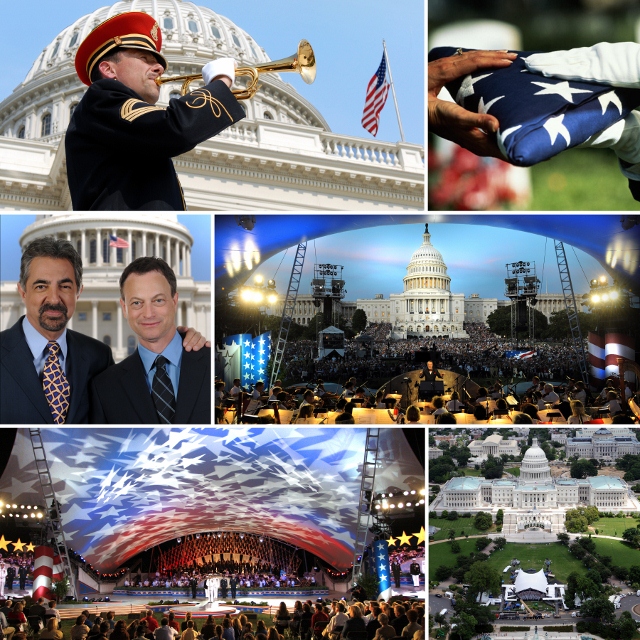 The National Memorial Day Concert is more than just a music event. It is, of course, a tradition in itself, a TV destination for millions of us who wish to honor the original intent of the holiday as a day of remembrance for those who have died in service to our country.

Jessica Sanchez, "American Idol's" 16-year-old powerhouse vocalist, is on the bill this year, along with Colin Powell, Dennis Franz, Ellen Burstyn, Natalie Cole, Trace Adkins and Selma Blair. Cohosting again are Joe Mantengna and tireless supporter of the military, Gary Sinise.

"It's a great way to spend Memorial Day and I can't think of a better place to be than in Washington, D.C.," enthused Sinise when we spoke to him about the concert that will be aired live on PBS tonight, Sunday, May 27, at 8 p.m. Eastern. (Check local listings for air times.) "It's a very patriotic event. They have the Capitol all lit up, and 250,000 people will be out there in front of the Capitol, all paying tribute to our fallen heroes. It's just a great reminder that there is a price of freedom."

The concert is also carried via the Armed Services Network to nearly a million service members in some 175 countries and ships at sea. And PBS offers viewers a chance to share their eulogies, prayers, poems and reflections in a space reserved for this special Memorial Day community on the network's website. This includes veterans, who are invited to share their stories.

Yes, the Memorial Day Concert is a tradition, for everyday viewers and famous ones as well. Among them: Bob Newhart. The Hallmark Channel is running a 12-hour marathon of his vintage "The Bob Newhart Show" today, but Army vetertan Newhart told me he and wife Ginnie will be segueing over to the concert.