Novel Adaptations Emerge as Works of Originality
By John Reinhart , June 04, 2013 12:03 PM
Adaptations of best-loved books from childhood are among my favorite graphic novels.
The team of Eric Shanower and Skottie Young have produced five adaptations of L. Frank Baum's Oz books. The award-winning adaptations are first issued as comic books and then collected in hardcover under the Marvel Comics imprint.
Shanower is faithful to Baum's singular vision. Generations are familiar with Dorothy, Toto, the Tinman and Cowardly Lion - largely due to that movie. Lesser known characters such as Johnny Dooit, the Musicker and the Queen of the Scoodlers populate the books, and give the stories a zesty, manic quality.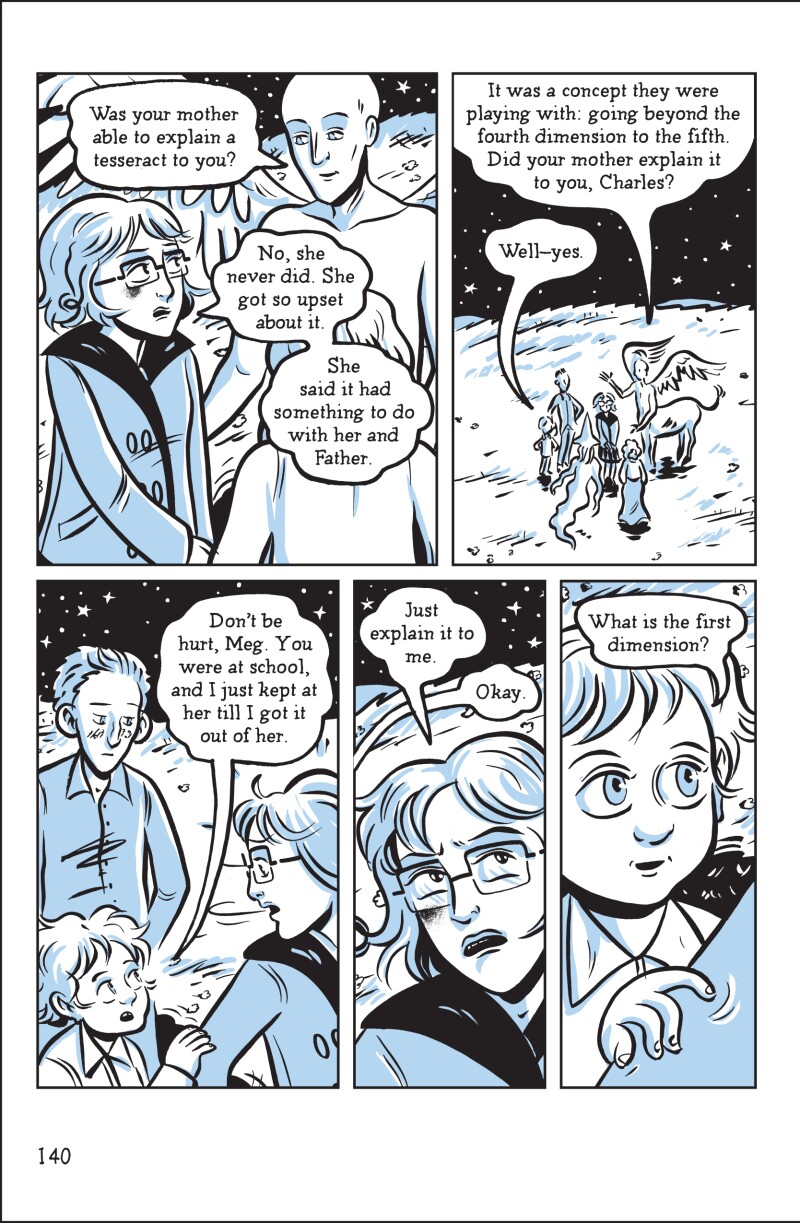 But it's Young's art that elevates the series. His recent work for Marvel includes a revamp of the New Warriors, variant covers for a crop of recent new launches and writing the epic A-Babies vs. X-Babies.
Young's unique and endearing style is made for Oz. As is the warm, vibrant palette used by colorist Jean-Francois Beaulieu, which causes Young's images to pop from the page.
When I first read Madeleine L'Engle's classic A Wrinkle in Time I struggled to understand the complete scope of this tale of travel through time and space.
The graphic novel, written and illustrated by Hope Larson, demonstrates how images can make a difficult concept accessible. Just one example: Mrs. Who's explanation of how to use a "tesser" - a wrinkle in time - to speed up travel.
The characters - Mrs. Who, Mrs. Whatsit, Mrs. Which and Aunt Beast - also take on depth and clarity in Larson's adaptation. I also like her use of a limited palette - blues, black and white - to illustrate the story.
I.N.J. Culbard has adapted several classic novels, including three Sherlock Holmes' stories, into graphic novels. The most recent is H.P. Lovecraft's classic At the Mountains of Madness.
It's a tale of a polar expedition that stumbles upon a vast, unknown city. Built by an alien race, it is inhabited by giant birds and ancient multi-eyed creatures that lurk in the shadows.
In an ancient text, the explorers stumble upon this chilling message: "Nor is it to be thought that man is either the oldest or the last of earth's masters. The old ones were, the old ones are and the old ones shall be."
From the marvels of Oz to the mysteries of space and time to ancient horrors hidden in the Antarctic, these adaptations are works of originality as well as an affectionate tribute to the novels and the authors that were their inspiration.
Native Kansan John Reinhart is a comic-book devotee, foodie, runner and cyclist. You can follow his reading life at bibliobloggin.blogspot.com or on Twitter @bibliobaggins.
(c) Madeleine L'Engle and Hope Larson, used with permission of FSG BYR
Also of Interest

Join AARP: Savings, resources and news for your well-being
See the AARP home page for deals, savings tips, trivia and more