Henry Fonda, Republican? Yes, Says His Son
By Bill Newcott, June 26, 2013 11:28 AM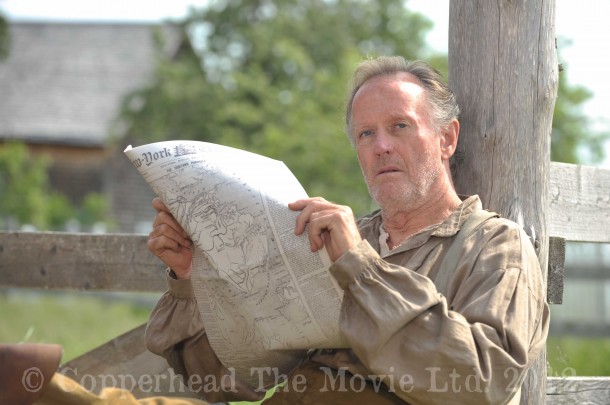 Peter Fonda still remembers the day he discovered that his legendary dad Henry-an outspoken liberal who lived and breathed the populist themes of his classic film The Grapes of Wrath-had been a Republican.

"Several years ago a friend of mine sent me a wallet that had belonged to my father," recalled Fonda, 73, who stars in the new Civil War drama Copperhead. "Inside was an uncashed check from my maternal grandmother and his first voter I.D. And the card had him as a Republican!"

Armed with irrefutable proof, Fonda casually mentioned his dad's first party affiliation in a conversation with his sister Jane Fonda.

"My sister could not and would not believe it," he laughed. "She had the worst time with that! I figured I'd wait until she really dug herself into a hole, and then I'd drop it on her, because I had the weapon in my hand."

The elder Fonda's early affiliation with the Republican Party was not politically motivated, however. It was born of his lifelong affection for Abraham Lincoln.

"My father was a tremendous Lincoln fan. In his study, right above his chair, was a framed block of the first Lincoln postage stamp."

Despite Henry's early Republican experience, Fonda hastened to add, "He changed parties."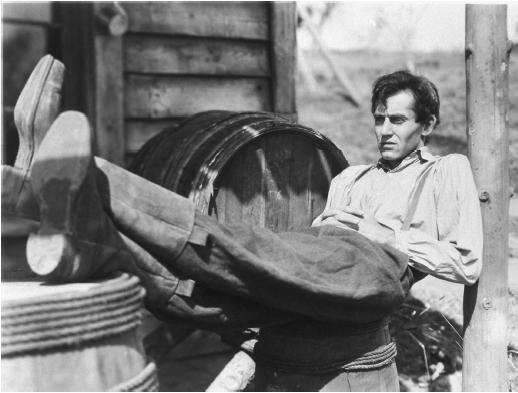 Lincoln never appears in Copperhead-the third Civil War movie directed by Ronald Maxwell ( Gettysburg, Gods and Generals)-but his presence is mightily felt. The story is set in upstate New York, where opponents of the Union cause in the ongoing Civil War risk their livelihoods, and sometimes their lives, for their conviction. Fonda plays the town blacksmith, a central figure in virtually every 19 th Century village.

"Everybody needed their hinges made, their horses shod, the wheels on their wagons fixed," he said. "All the stuff that had to be done with metal, the blacksmith did.

"In this little community in Copperhead, we're not touched by the war; we're touched by the politics of the war. The youth we send out-and isn't this the way it always works?-to fight for our idiocies. They bear the brunt, take the bullet. Now they take the I.E.D. (improvised explosive device). It hasn't changed. So I really liked that part of this story."