Hey Oscar, You Forgot Something!
By Bill Newcott , January 10, 2013 12:35 PM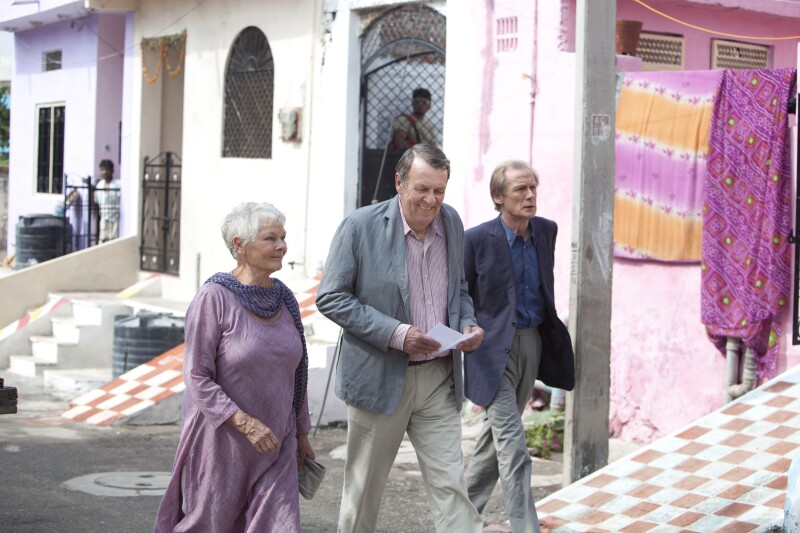 I'm confused. This was a great year for Movies for Grownups. Some of them even made a ton of money. So why is the 85th annual Oscar nominations list such a mixed bag for grownup movie lovers?
On one hand, it's nice to see Amour-a powerful French film about the undying love of an 80-something couple-nominated for Best Picture (and also Foreign Film, which may be a first). And Argo, Les Misérables, Lincoln, Silver Linings Playbook, and Zero Dark Thirty-all of which made our Best 10 Movies for Grownups list-are likewise Best Picture Oscar nominees.
Aside from Amour, which is anything but a crowd-pleaser, those are all easy choices. In their list of nominees, the Oscar voters showed little imagination, and almost no consideration for the films that spoke uniquely to a grownup audience.
The Best Exotic Marigold Hotel , which will stand as a landmark in major studio films geared specifically for the 50-plus audience, was ignored. I'm not arguing that Marigold should have nudged any of Oscar's Best Picture nominees out of the running (although I am casting a wary eye at you, Django Unchained and Life of Pi). But how could the film's exquisite performances by the likes of Tom Wilkinson, Bill Nighy, Maggie Smith-and especially Judi Dench-go utterly unrecognized? Added insult: The Academy could have nominated 10 movies for Best Picture this year, but went with only nine. Huh? Note to Academy: You're supposed to be telling us: "We know there are lots of worthy films out there, but unfortunately we have to limit our choices to this many nominees." Not: "Guess what? There were only nine exceptional movies this year. Not 10. Nine. The rest of you are absolutely average. But thanks for participating!"
Here are more glaring omissions from this year's Oscar nominee list: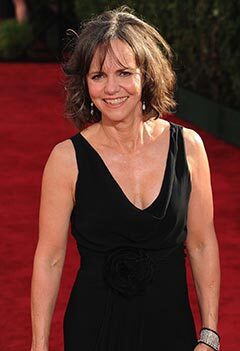 Actress and Supporting Actress: Other than Emmanuelle Riva ( Amour), there's not a Best Actress nominee born before 1968. Yay on Supporting Actress nominations for Sally Field ( Lincoln), Jacki Weaver ( Silver Linings Playbook), and Helen Hunt (The Sessions), an honorary Grownup at age 49. But Boo for ignoring Ann Dowd ( Compliance), Helen Mirren ( Hitchcock), Meryl Streep (Hope Springs), Catherine Keener ( A Late Quartet), Shirley MacLaine (Bernie), Frances McDormand ( Promised Land), and Maggie Smith and Pauline Collins ( Quartet).
Actor and Supporting Actor: Nice job, Oscar, giving nods to veteran stars Daniel Day-Lewis and Tommy Lee Jones ( Lincoln), Denzel Washington ( Flight), Alan Arkin ( Argo), Robert DeNiro ( Silver Linings Playbook), and Christoph Waltz ( Django Unchained). But how in the world could you ignore John Hawkes ( The Sessions), Anthony Hopkins (Hitchcock), and especially Jean-Louis Trintignant ( Amour)?
Director: Steven Spielberg was a lock, of course, for Lincoln. And our favorites Ang Lee ( Life of Pi) and David O. Russell ( Silver Linings Playbook) were also recognized. But what's the deal with leaving out Kathryn Bigelow ( Zero Dark Thirty) and Gus Van Sant ( Promised Land)?
Adapted Screenplay: Ben Lewin's magically balanced script for The Sessions-the story of a paralyzed man who hires a surrogate to teach him about sex-is one of the most glorious literary tightrope acts in cinema history.
Original Song: Really? A nomination for yet another recitative-like dirge from Les Misérables? And if you remember "Pi's Lullaby" from Life of Pi you've got the tonal memory of a blue whale. It's a shame Paul Williams didn't get a nomination for his haunting song "Still Alive" from the documentary Paul Williams Still Alive.
Looking over the list, I think this may be the most disappointing Oscars lineup in years. But at least now we can narrow down our focus when we root for our faves on Oscar night February 24.
Photo Credit for The Best Exotic Marigold Hotel: Fox Searchlight/Everett Collection
Photo Credit for Sally Field: Jennifer Graylock/AP