How Zsa Zsa's Covering Her Medical Bills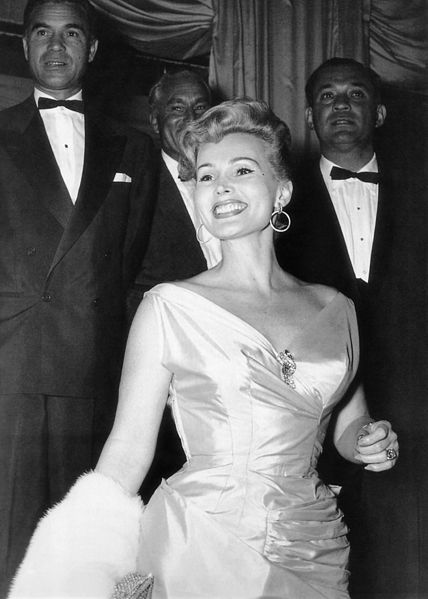 Actress Zsa Zsa Gabor, 96, who's been in ill health and struggling to cover the cost of her home health care, apparently has found a way to cover the bills. Her husband Frederic Prinz von Anhalt, who is also the conservator of her estate, has reportedly sold her Bel-Air mansion and grounds to real estate investors for $11 million - with the proviso that the couple doesn't have to move out for another three years.

But the deal, finalized on May 27, might be too good to be true, a lawyer for Gabor's daughter has warned, saying that it could backfire because of tax complications and end up leaving the ailing actress with nothing.

Los Angeles-based 10News.com reports that Los Angeles Superior Court Judge Reva Goetz on May 20 approved the sale of Gabor's longtime residence. The Los Angeles Times describes the home as a 28-room, 8,878-square-foot French Regency-style mansion that sits on more than an acre of gated land with views of downtown L.A., Santa Catalina Island and the Pacific Ocean. The house, built in 1955, has an exotic history. It was home at various times to billionaire Howard Hughes and Elvis Presley, before Gabor bought it in 1973 for a mere $280,000. She's lived there ever since.




The Hungarian-born Gabor, who starred opposite Jose Ferrer in the 1952 version of Moulin Rouge and helped pioneer the modern celebrity culture with her multiple marriages, aura of elegance and sexy, always-quotable repartee, reportedly has been in declining health since a 2002 car crash and a 2010 fall. She had to have her right leg amputated in 2011 after she developed an infection and antibiotics failed to cure it.

Von Anhalt told 10News.com that the transaction would give the couple "a little breathing room." According to LAist, Gabor's home health care expenses alone reportedly run $10,000 a month - $1,000 more than the actress's retirement income. Gabor's home reportedly was encumbered with millions of dollars in loans that would be costly to refinance and re-insure. After expenses and debts are paid off, the couple would hope to gain about $3.3 million from the sale.

But Kenneth Kossoff, the attorney who represents Gabor's daughter Constance Francesca Gabor Hilton, warned the court that capital gains taxes on the deal might wipe out whatever money Gabor would receive. "If she lives beyond three years it could be a disaster," he said. Nevertheless, the judge approved the sale.

Huffington Post reports that Gabor and von Anhalt had resorted to renting the home as a movie set to generate additional income to cover her expenses. It was used in the Oscar-winning 2012 film Argo, and also in Behind the Candelabra, the HBO biopic on Liberace that premiered this week and stars Michael Douglas (as the flamboyant pianist) and Matt Damon.




Photo of Gabor in 1954: Dr. Macro via Wikipedia



Also of Interest

Join AARP: Savings, resources and news for your well-being


See the AARP home page for deals, savings tips, trivia and more