As 'Sports' Turns 30, Huey Lewis Hits the Road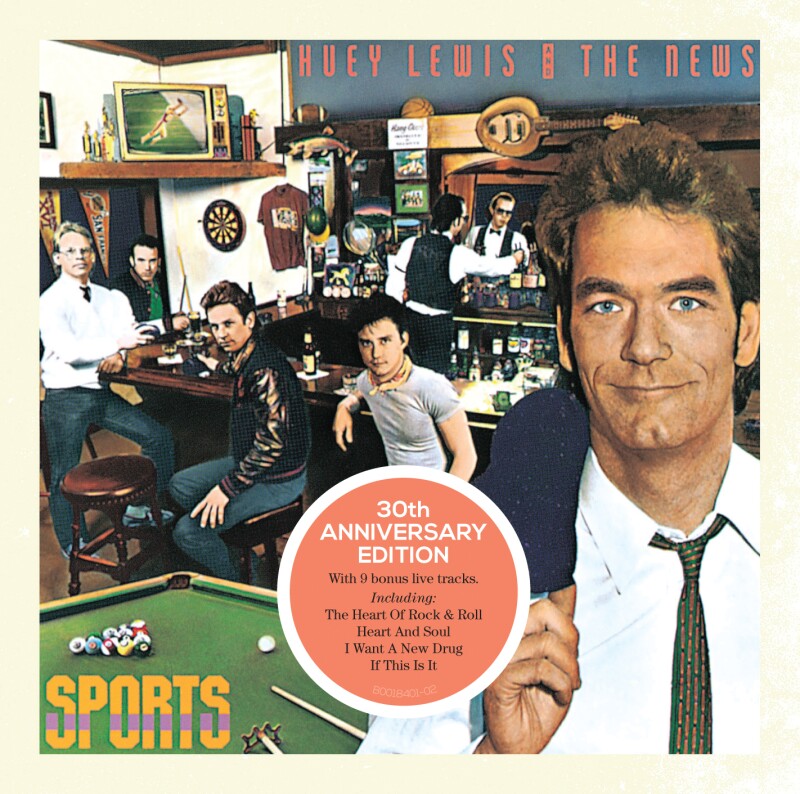 Rest easy, America: Huey Lewis says the heart of rock 'n' roll is still beating.

"Popular music is one thing America makes that the rest of the world still wants," the easygoing singer said during a recent phone call from his Montana home.

It's been 30 years since Lewis first weighed in on the pulse of America's most coveted export. Sports, the album that produced "The Heart of Rock 'n' Roll," was released in 1983. When it first hit record stores, Huey Lewis and the News were still finding their footing.

"Every evening I'd come home from the studio," says Lewis, "and lie awake in bed for hours on end. I knew it was a make-or-break record."

Lewis needn't have worried. Sports became a mammoth hit, racking up sales of more than 10 million. In 1984, only four albums topped the Billboard charts: Michael Jackson's Thriller, Bruce Springsteen's Born in the USA, Prince's Purple Rain and Sports (which dethroned The Boss for a week at the end of June).

The 62-year-old Lewis calls Sports a "collection of singles" that the band carefully crafted for maximum radio play. The album achieved that and then some, spawning five Top 20 singles, including "If This Is It" and "I Want a New Drug."

To celebrate the album's 30th anniversary, the group is hitting the road this summer, playing more than 80 shows across the country (the tour starts May 10 in New Brunswick, N.Y.). The plan, Lewis says, is to play the entire record, all nine tracks, in sequence.

"I was reluctant at first," Lewis says about playing the entire album at each show, "but the rehearsals have been a gas. It's going to be really fun."

A newly remastered version of Sports hits stores on May 12. Throwing their most popular album a 30th-birthday party makes sense for the band, he says, because they were all around 30 when it was recorded. (Lewis was 32.) Huey Lewis and the News were never particularly cool, but that casual style has enabled the band to age comfortably.

"I'd be lying if I told you that was deliberate," Lewis says. "I just am who I am. I realized early on that the object for us is a career. You start into this because you want to be a star or whatever, but then all you want is to play music and have people show up. If I didn't do anything back then to be popular, why now?"

In addition to Sports tunes, fans can expect to hear such '80s band hits as "The Power of Love" and "Stuck with You." Lewis will also unveil a new song with the poignant title "While We're Young."

Lewis moved from San Francisco to Montana a decade ago, and it sounds like he has a pretty idyllic existence going out in the mountains.

"First thing I do every morning is take 15 minutes to put on my socks," he jokes. "But I've got golf. I've got fly-fishing. Wait a minute - remind me why I'm about to do 85 shows again?"

Huey Lewis and the News will perform on Jimmy Kimmel Live on May 15. For their summer tour dates and ticket information, visit www.hueylewis.com.