It's All True: The Best of the New York Film Festival
By Bill Newcott , October 13, 2015 04:00 PM
The New York Film Festival got real this year: Nearly every one of its most anxiously awaited entries explored true-life stories we thought we knew, but really didn't.
Bridge of Spies
At a panel discussion before the premiere screening of Steven Spielberg's taut — and true-life — Cold War drama, Tom Hanks recalled how he and costar Mark Rylance ( Wolf Hall), who plays accused Russian spy Rudolf Abel, did some impromptu prep work for the New York shoot: "I called Mark out of the blue and said, 'We're both in town, we've never met, and we have a huge f---ing scene to shoot on Tuesday. Why don't we go over it a little bit before we show up on the set?" So they did.
"When did you two start wearing the same hat?" wondered a fellow panelist, costar Alan Alda.
"This is a fedora!" Hanks shot back in mock indignation. "Mark's wearing a porkpie!"
Steve Jobs
The entire cast of director Danny Boyle's unconventional biopic attended the premiere screening, where much of the conversation centered on Boyle's choice of Michael Fassbender to play the Apple icon. "Christian Bale looks a lot more like Steve Jobs than I do," Fassbender recalled telling Boyle. "But Danny said, 'I'm not interested in that — I want to get the energy and essence of the man, and go with that.' So the only change I made was to put in brown contact lenses."
Enjoy life with our popular games, delicious new recipes, the latest movie review and more! — AARP Leisure Newsletter
The Walk
"I learned about it from a children's book 10 years ago," director Robert Zemeckis confessed at a film festival Q&A. He was talking about Philippe Petit's 1974 tightrope walk between the twin towers of the not-yet-completed World Trade Center. "I couldn't believe it," said Zemeckis. "I felt it had all the elements for a compelling movie." Zemeckis may have come late to the party, but his breathtaking 3-D film, starring Joseph Gordon-Levitt as the French aerialist, provided the festival's most heart-stopping moments.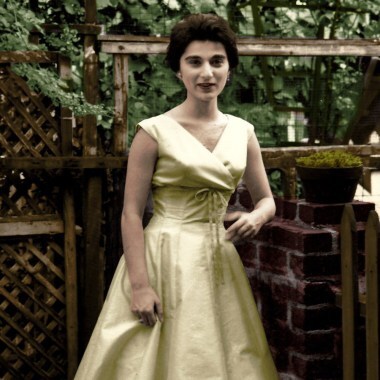 The Witness
For decades, it was the go-to "proof" that American civil life had gone to hell: In 1964, Kitty Genovese, 29, was stabbed to death on a New York City street while 38 neighbors supposedly cowered behind their doors, listening to her scream without lifting a finger (or even a phone receiver) to help. But just how true was that original newspaper account? With the help of director James D. Solomon, Kitty's brother, William, reexamines the case with compelling — and surprising — results.
Where to Invade Next
In a refreshingly whimsical mood, Michael Moore, the director of Roger & Me and Fahrenheit 911, travels the world "invading" other countries to steal their best ideas. It's all absolutely unscripted — including Moore's own observations and reactions. "We just shoot a lot of stuff," Moore told the New York Film Festival audience, "and see what happens."
Miles Ahead
For years, Oscar nominee Don Cheadle has longed to bring the story of Jazz great Miles Davis to the screen. "This has been a long time coming," Cheadle, who directs and stars in the music-packed biopic, told a press conference. "I wanted to make a movie that Miles Davis would have wanted to star in. So to me it was always kind of 'Don Cheadle is Miles Davis as Miles Davis in Miles Ahead!' "
Get discounts on hotels, airfare, car rentals and more — AARP Member Advantages. »
Carol
Cate Blanchett's heartbreaking turn as a closeted lesbian in 1950s New York City is fiction, but her character's plight echoes the truly secret lives of countless gay people in the Eisenhower era. Asked how she brought authenticity to her role as Blanchett's young lover, costar Rooney Mara explained, "For most of the film, my character is just in awe of this woman. That was a very easy thing for me to pretend to be!"
Photo: DreamWorks Pictures/Fox 2000 Pictures
A lso of Interest

See the AARP home page for deals, savings tips, trivia and more.